Hello Steemians!
Today I won't talk about bananas in my post!!!
Some days ago, @stea90 announced that he would ship me one of the hottest chili peppers in the world, the Carolina Reaper!
This morning I saw an envelope sent by Federico (@stea90) in my mailbox, and I geared myself up to be able to manage this dangerous situation and to avoid damages to my delicate plastic skin!!!
I started analyzing the least hottest chili peppers to start precautionarily! I tried to sniff them first to get a sense of them.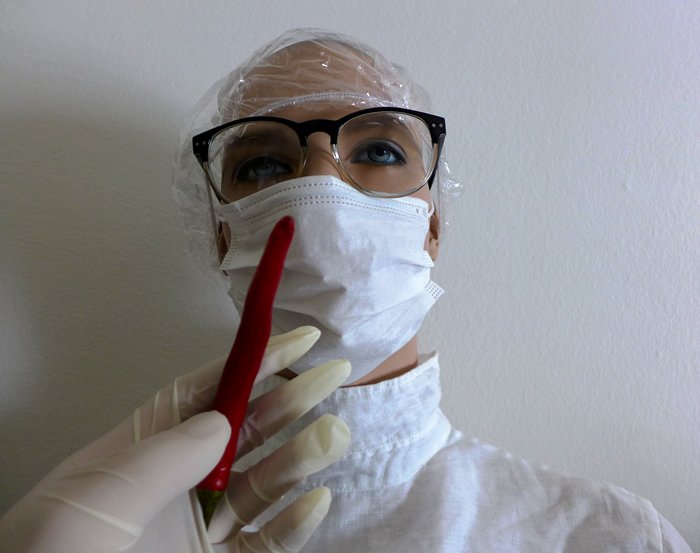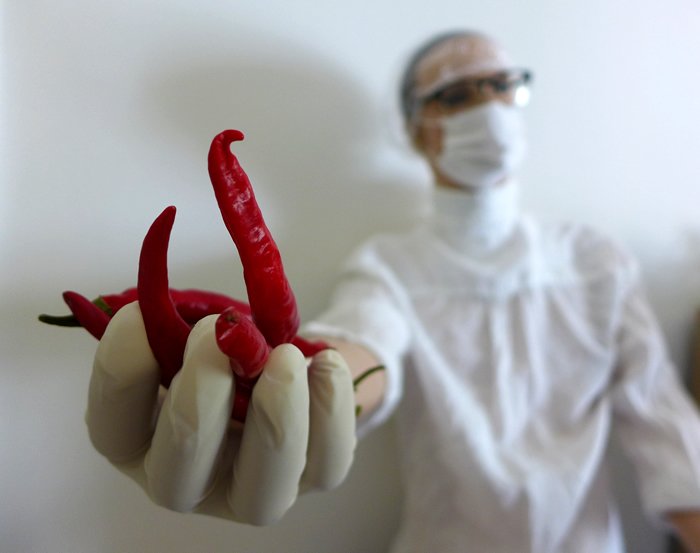 How beautiful are these hot peppers?!?!? Above to the right you can find the famous and fearful Carolina Reaper!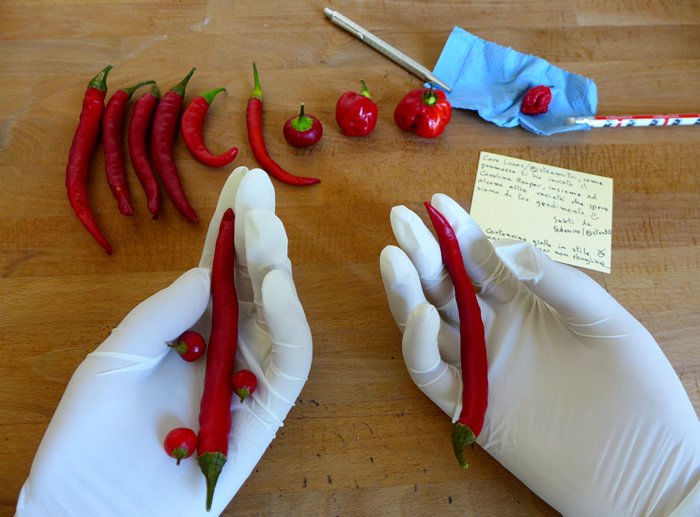 Here it is from close up!!! Still I haven't dared to touch it… I am afraid to catch on fire!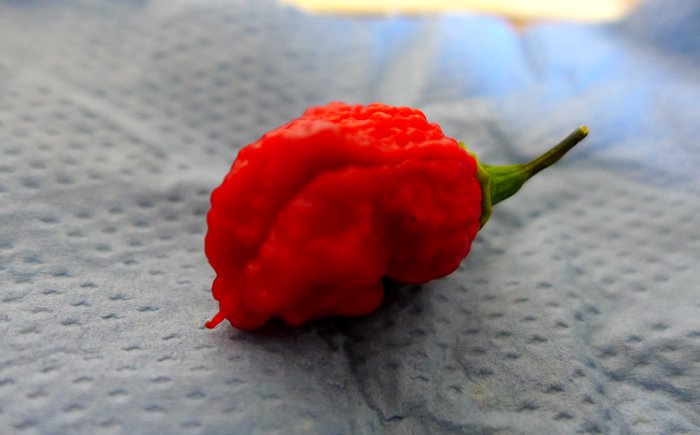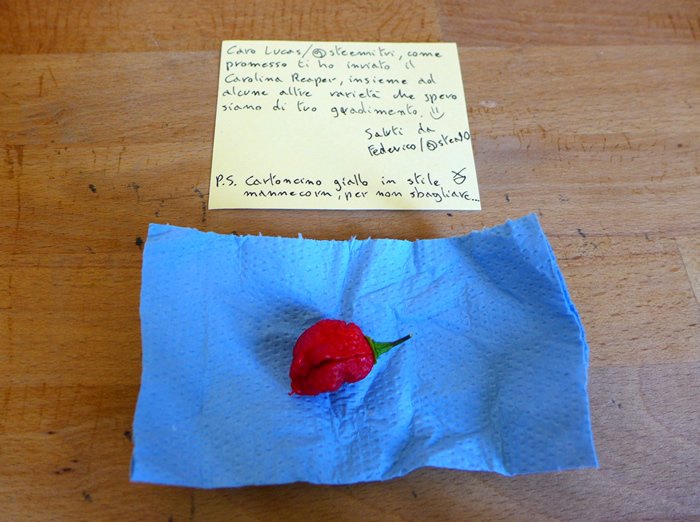 Dear Federico, thanks again for this fantastic gift and for your kind words!!!
From time to time feel free to write, just to check on me!!!
A plastic hug from my side!
---
Anyone has got any advice regarding the different uses of this particular chili pepper?!?!?
Homemade chili oil?!?
Cookies?!?!
Bananas and hot chili peppers?!?
Red hot chili chewing-gum?!?
Let me know in the comments your thoughts!
Spicy hugs
Steemitri The Mannequin
---


This work (text and photos) is licensed under a Creative Commons Attribution-NonCommercial-NoDerivatives 4.0 International License.
---