Reporting on my second week of curation with the steemcurator07 account
Summary
Here is my weekly report after two full weeks of operating the @steemcurator07 account as a community curator for the month of May. During the second week, I was able to keep the account busy for an hour or two multiple times each day.
Curation was complicated on Thursday because new posts stopped appearing for a number of hours, but even during that time I was able to curate some older posts that hadn't reached payout time yet.
Unsurprisingly, week 2 was mostly similar to week 1, except that during this second week I was able to vote for non-exclusive Steem content (with lower percentages) for the entirety of the week and I also changed the timing for my votes. This week, instead of voting shortly after posting time, I have been voting closer to payout time. This was done in order to give other voters more time to gain curation rewards by voting in front of me for posts in the STEM and classical-music related categories and communities.
One other thing that I've noticed is that the definition of Steem exclusive content is a little bit difficult to pin down when we're talking about embedded videos or images that are hosted by other platforms like youtube or D.tube.
Statement of Goals
Here is a restatement of my goals from last week's post.
I began to explain my goals in my application post, but as time passes, they are evolving. As-of now, my goals are to:

Support posts in Steem's Science, Technology, Engineering, and Math (STEM) communities, including SteemSTEM, STEMGeeks, and a newly created community, Popular STEM.
Support posts in STEM related Steem categories, including (but not limited to): stem, science, technology, math, and mathematics.
Support posts in Steem's Classical Music community.
Support posts in Steem's classical-music related categories, including (but not limited to): classical-music, and secretsfororganplaying
Support other posts as permitted by voting power.
Maintain voting power in the range between 70-90%


Additionally, I am using up to 1 up-vote per day in hopes of encouraging discussion in my Curating the Internet series of posts. Rewards from those posts are shared with other Steem authors, and with the authors of relevant replies to the posts.



If you reply to any of the posts in this series with substantive commentary, you may be eligible for a tip that's carved out of the author rewards when the post pays out.
I am continuing to vote with the same goals in mind, but I have also changed my focus to voting on posts at closer to payout time in order to give community members plenty of time to vote in front of me and collect curation rewards.
Ironically, as a side effect, this seemed to lead to an increase in curation rewards for the account. This might be because the stake only sits idle for a day or so while waiting for payout instead of sitting idle for six days. Sort-of like compounding daily instead of weekly. It might also be because I have doubled up on rewards while the tactical change propagated through the payout cycle. I don't have any goals that pertain to curation rewards, but I am curious to see what happens with them next week, now that most of the early votes that I cast have cycled through. My guess is that the curation rewards will drop down to lower levels again, but it remains to be seen.
How Well Were Goals Met?
During week 2, after I started voting with a lower percentage on posts that are not exclusive to Steem, I have been much more successful at achieving these goals. On most days, I checked through all of the above communities and categories several times per day, and generally maintained the account's voting power in the 70-90 percent range.
Even on Thursday, when there seemed to be some sort of problem with the API and there were no new posts appearing, I was still able to vote on some older posts.
I have been happy to see an increase in the use of the #steemexclusive category during the last week, although I was disappointed to find a few posts that used the tag but still turned out to be duplicated on other platforms.
An area for improvement is to curate a higher ratio of exclusive/non-exclusive content.
To that end, I would especially like to encourage authors of STEM and classical music content to create unique content for the Steem blockchain, and I posted an invitation for members of the quickly growing Popular STEM community to submit introductory posts for the community. If you haven't joined the Popular STEM community or the Classical Music community, please do!
Looking Ahead
Last week, I posted three things that people could do to draw benefits from my curation activities (i) post unique STEM or classical-music content and tag it with #steemexclusive; (ii) Submit meaningful replies to posts in my Curating the Internet series to receive a share of the author rewards; and (iii) Reply to this post with your suggestions of posts that deserve curation.
With my change in voting time this week I have added a fourth way. If you vote to support worthy content in the STEM and #classical-music tags, it's possible that I'll follow your vote when the post gets closer to payout time so you can collect some curation rewards.
Conclusion
I'd like to say "thank you" again to Steemit for the opportunity to participate in this first month as a community curator, and I'd also like to say thank you to the blockchain's content creators. I appreciate everyone's contributions towards making this blockchain a better place!
---
Thank you for your time and attention.
As a general rule, I up-vote comments that demonstrate "proof of reading".
---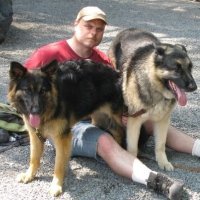 Steve Palmer is an IT professional with three decades of professional experience in data communications and information systems. He holds a bachelor's degree in mathematics, a master's degree in computer science, and a master's degree in information systems and technology management. He has been awarded 3 US patents.


Steve is also a co-founder of the Steem's Best Classical Music Facebook page, and the @classical-music steemit curation account.
Follow in RSS: @remlaps, @remlaps-lite