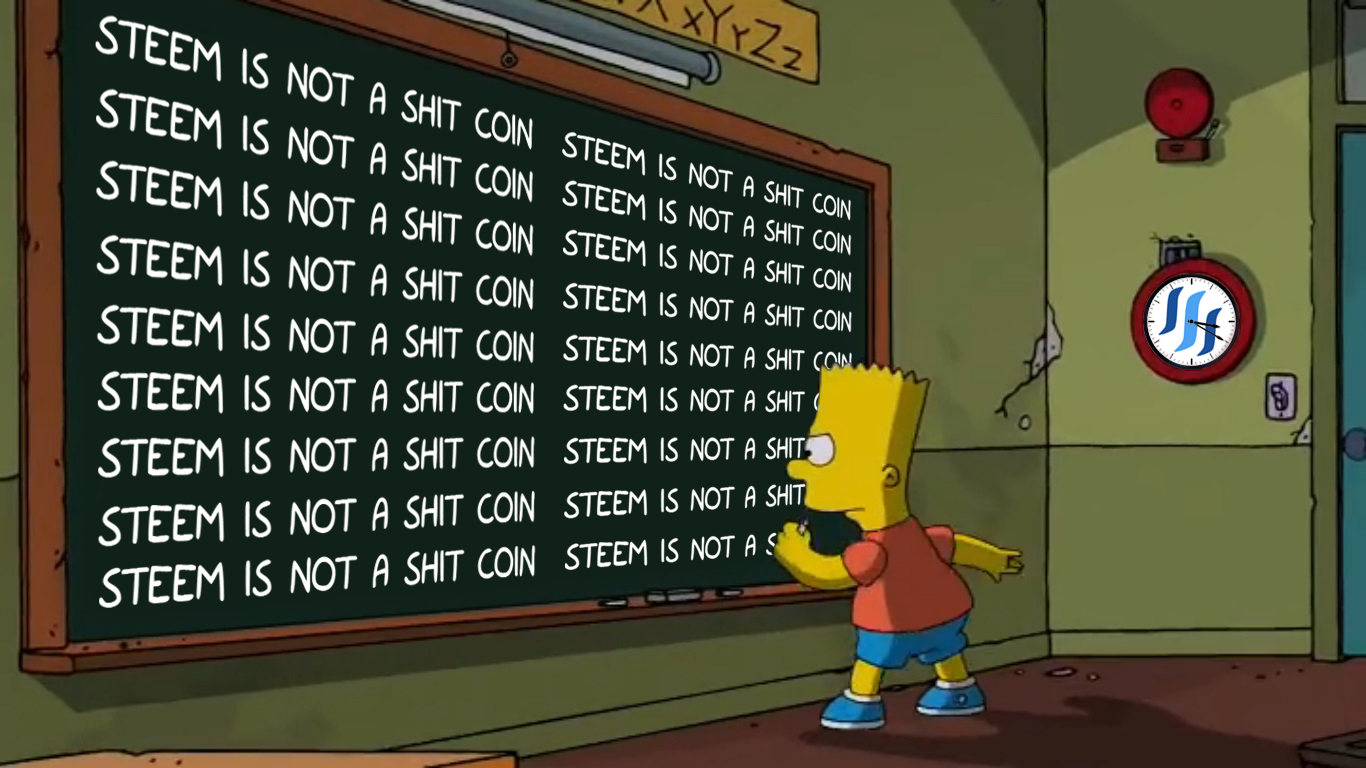 The Competition
Pretty straightforward...
Add your steem or steemit related text being written on the chalkboard by Bart Simpson. Use this image template here to complete your entry.
Have fun with it!
What will you win?
If I can make it to Steemfest this year I'll give you a huge high five.
Oh! And the winner will receive 30 SBD from me.
Submissions
Create your image using the template and submit it as a comment on this post.
Judging
This one will be strictly based on your voting. After the 7-day payout the comment with the highest rewards (containing a submission) will win the competition.
Now fire up your MS Paint!
---