If you've missed it, @utopian-io is currently running a fundraiser on Indiegogo. Utopian is an amazing initiative that allows developers, translators, bug hunters, tutorial writers and everyone with a passion for Open Source, to get some financial compensation for their work on open source software projects.
From my other account, @mattockfs, I've been on the receiving end of this amazing service when developing the Python asyncsteem library that I'm currently rewriting into a next gen asynchronous JSON-RPC library that supports STEEM, called txjsonrpcqueue, and when writing a series of tutorials about asynchronic programming in Python. While, as I'm spreading my time between my creative account @pibara and my tech account @mattockfs, I'm not one of the biggest content contributors, Utopian has played a big role in motivating me to work on my asynchronous Python work, and now that @utopian-io is running a fundraiser in order to help Utopian take the next step in its existence, expanding beyond just the bare technical, partially into the creative domain where the rest of my interests lay, but then of course limited to the open source domain, making a little contribution seemed like the right thing to do. To my surprise though, I was only number 17 contributing. Utopian is doing so much for the community and is a valuable part of the Steem ecosystem. We should be able to do better than just few contributions.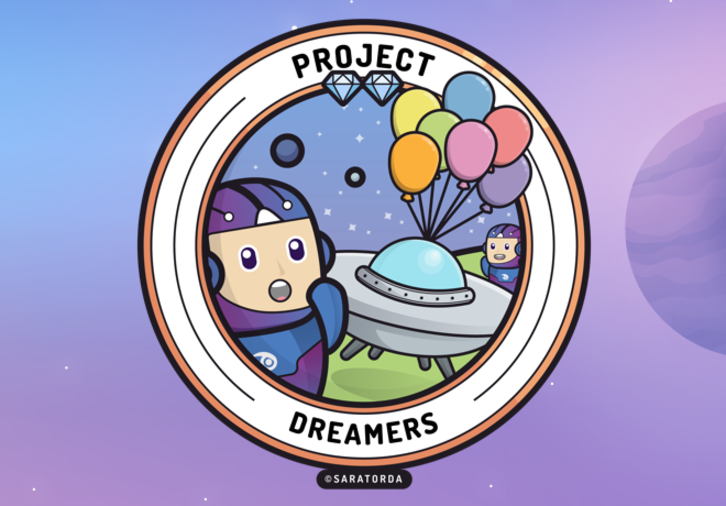 In an attempt to get more people to at least make a modest contribution to the fundraiser and maybe help make this fundraiser a success, I decided to pay forward the perks my $70 contribution entitles me to, and add in a modest sum in STEEM, and run a little nomination competition. The perks of my contribution are as follows:
Instant username reservation
Exclusive updates
Project early registration
Exclusive Dreamers Badge
Project spotlight 7 days
This is not the prize YOU can win in this competition, this is the prize you can nominate your favorite Utopian project for. The price you can win yourself, if your nomination turns out to be the winner is 20 STEEM plus whatever the liquid author reward for this post ends up being.
So what do you need to do to compete in this competition.
Respond to this post with a statement that either you already contributed to the fundraiser, or that you pledge to contribute at least $5,- to the fundraiser.
Name and link to the open source project with existing Utopian contributions that you would like to nominate.
An example nomination comment might read something like this:
I pledge to contribute $10 to the Utopian fundraiser. I nominate the LightSteem project by @emrebeyler.
That's it. Don't nominate me or my projects please. Nominating your own project is allowed, but if you end up winning, you will only win the Utopian perks while the STEEM/SBD part of the prize will go to the next runner-up.
I will pick the winner based on multiple metrics, some of which possibly subjective, but here are a few objective measuring factors that I will use to weigh in:
Multiple nominations for the same project.
Newer or generally less known projects that need the exposure more.
Existing Utopian contributions in multiple categories.
Recent commits to version control.