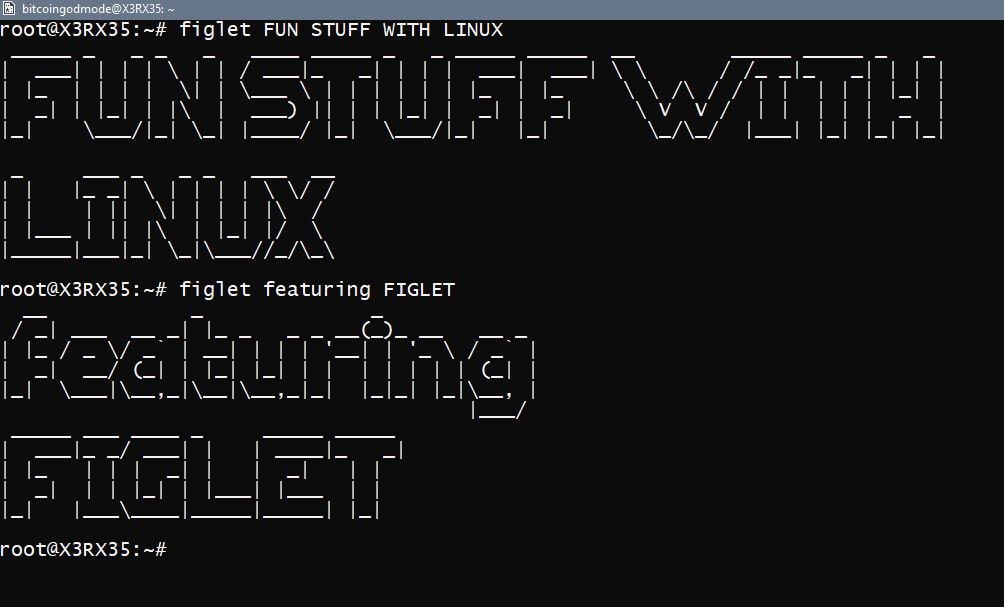 This is a fun tool for Linux. It's called Figlet, its simple to use and easy to install.
apt install figlet
Once installed simply type the command figlet and whatever words that follow will be metamorphosed into what you see here.
Will convert just about any text into an ASCII image of itself. Nonetheless, very fun if you have a couple of minutes to kill, or if you're developing any tools for Linux, and want them to contain any "banner" graphics, I am assuming this is your go to.