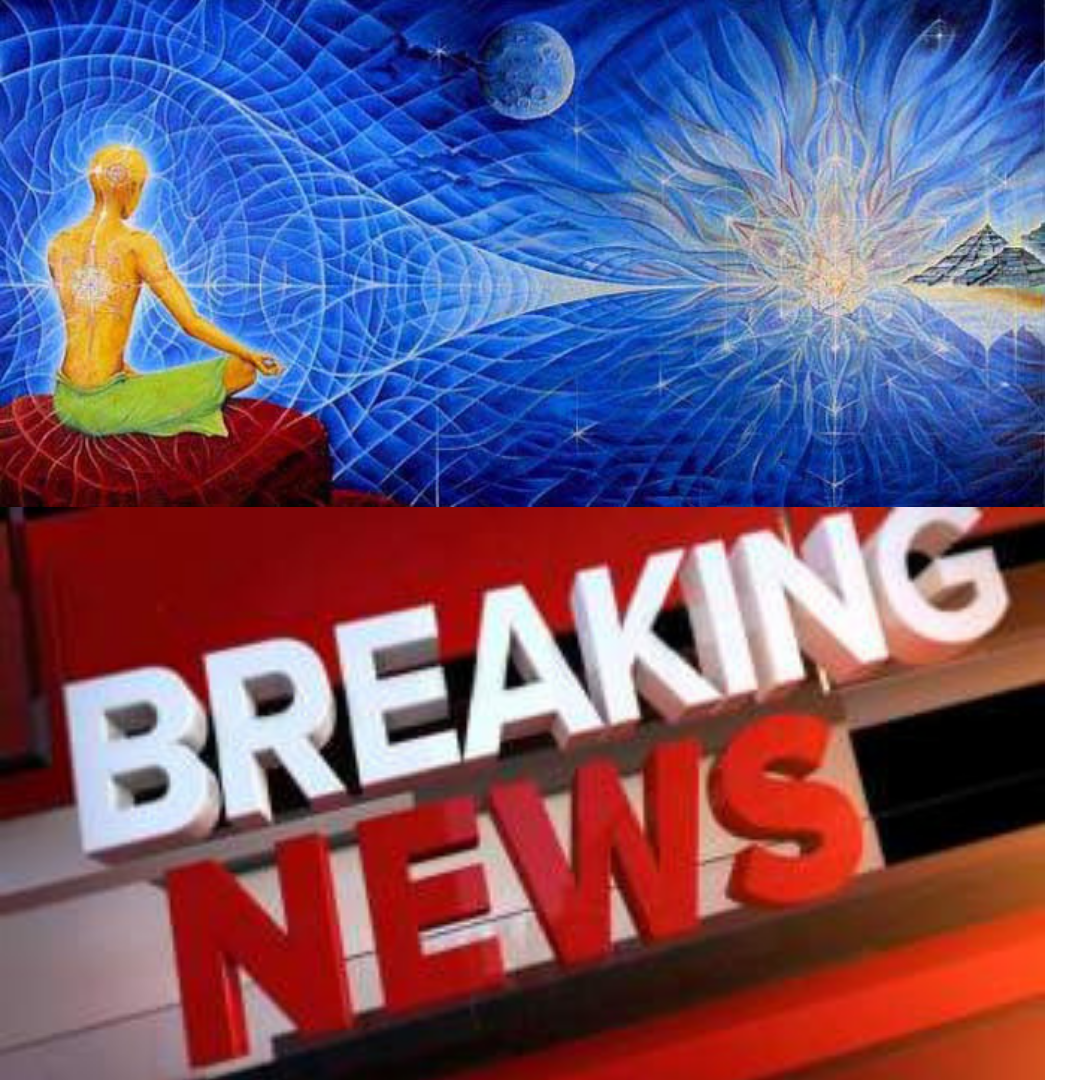 I used to be really into conspiracy theories. I found (find tbh) them really interesting. I have a curious personality, and all this underground information is so dazzling and interesting and unusual.
And sinister.
There's a belief in our world that a person needs to be well-informed. The goal in conspiracy crowds is to "wake up the masses." Their definition of waking up is for the masses to believe that the world is run by an elite shadow government who's into Satanism and the occult. That's not what I would call waking up. My best definition of waking up would be to wake up to True You which is to wake up to love which is to wake up to your True Power. My best definition of waking up would be alignment with your Source Energy. Which reading about sinister world events pinches you off from.
In the wake of the Jeffrey Epstein scandal coming to light, I find myself going down deep rabbit holes. It's validating that everything I read for all those years is out in the open. And the information is so unconventional. And it makes you feel like, "What world is this that I'm living in?" which is kind of addicting. Reading it hooks you into their energy field. And from my experience, when we're hooked into that energy field we're out of our power. I feel just absolutely miserable when I go down that rabbit hole. Once my curiosity is peaked and I read just one thing, my day's plans are out the window and down the rabbit hole I go. It was about 4 pm yesterday that I started. It's 10 am the next day, and I'm in the dark hole. The world feels sinister. I feel a certain level of despair and negativity. I'm not in my power. I'm not at my best.
But that being said, it occurs to me as I'm reading this that this is the world we live in. And there's nothing wrong with it. The Earth Plane is one of contrasting experience. It's an experience where we can experience something that feels like something other than the Divine Love that we ultimately are. And I think that must be a very exciting experience for our Infinite Selves to shake things up and go on a roller coaster ride of human experience if you will.
I believe there's nothing "wrong" here. In fact, I've come to a place where I can watch a music video riddled with their occult symbolism that's full of dark energy and find it beautiful and captivating in its own way.
All is well.
ALL is well.
Well-being abounds.
Maybe that seems asinine to you to read, and that's fine. But at a certain level of consciousness, you get it. You get that we're all just out here expanding and that all of this sinister energy is people helping us to expand. Because it's the dark, the opposites, the contrast that makes us expand.
All throughout history there have been people who did things about things. The most successful of them didn't oppose what they didn't want but worked toward what they do want.
"I will never attend an anti-war rally; if you have a peace rally, invite me."
Mother Teresa
(There's some pretty sinister stuff about the activities of Mother Teresa out there, but that doesn't take away the value and wisdom of her quote.)
Awareness isn't necessarily the problem. We don't have to run from "negative" scenarios, experiences, information, and beliefs. We can absolutely expose ourselves to them. The point is to have an awareness of our energy, take care of ourselves, and know where our power is. We must always focus on how we feel and whether we feel in our power. Exposing myself to all this again is launching a lot of ideas about raising the energy of the collective, healing our shadows, and purifying our own energy, which acts as a real solution to the problems I read about. Since I know how to focus energy and be in my power, I feel that my work is extremely valuable. So what if by reading the sinister, dark information I tapped into that dark energy but what came from it is that I snap back into my power and with the information I have, desires are launched, and because of my connection with MY Source Energy, I'm able to help even one person, and by helping that person to be in their power, the collective is affected? Would you say a good thing came from that? Would you say that my intermingling in this arena and writing on these subjects is helpful to people who immerse themselves in that world? It's ok to engage.
It's also ok to not engage.
Because what I would like to see people really understanding on a true level is that it's what we ARE that's important. It's the energy that we hold. It's who we be.
No one has to impose anything. A person who is pure love and joy and smiles at strangers at the grocery store might do more for the collective of humanity than the person who spends his life on r/conspiracy.
I don't think we can get it wrong in the grand scheme of things. We're here to experiment and expand and be interested in things. It's fun to play. We can get a little dirty with our vibrations sometimes. If you're somewhat new to the teachings of Law of Attraction and you're in the beginning stages of honing your focus and raising your vibration, it's probably a great idea to keep it as pure as possible by staying away from the news and low vibration stuff more and more. But to run away from it is not necessary. To feel powerless against it is not necessary.