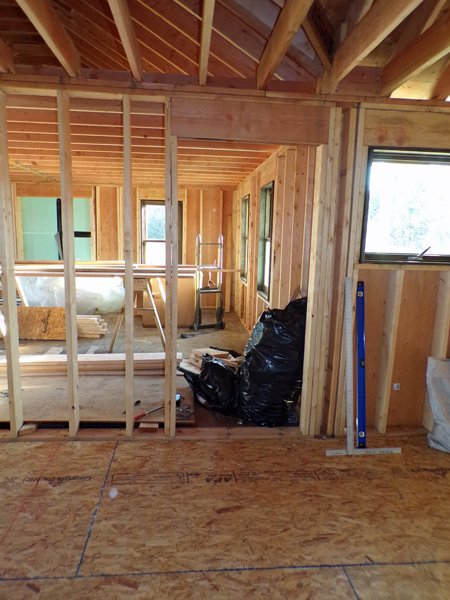 Saturday he spent laying out where the various plumbing things would be: sink, dishwasher, gas stove, island. When we got to the gas stove we found a problem. It seems the pass through he built is in the wrong place by about 8". He can't move it over either way because on the left is the masonry heater and on the right is the corner of the house.
I am very loath to lose the pass through as it would be a contributor to light, air, and warmth from the living room. But in looking at what's left of the layout, I don't see how it can be saved. The current plan is to put in a gentle air moving fan and fill the area in.
Other news is I finally finished all the estimating, and it came out a good bit higher than expected. We head to the bank Tuesday to see what we can do.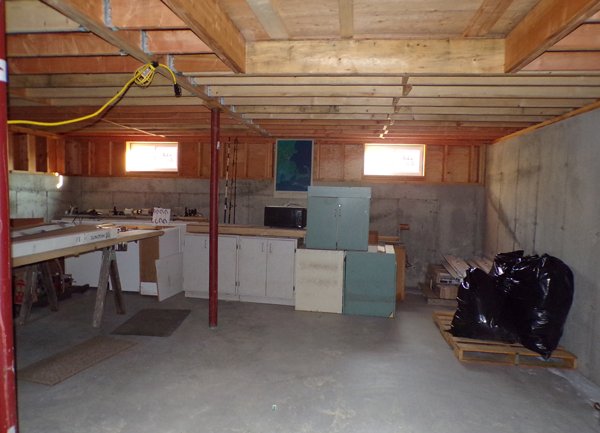 On Sunday, after moving scrap wood to the barn, and getting the rest of the netting up for the layers snake fence, my son helped empty the rest of the cabinets out of the old rod shop.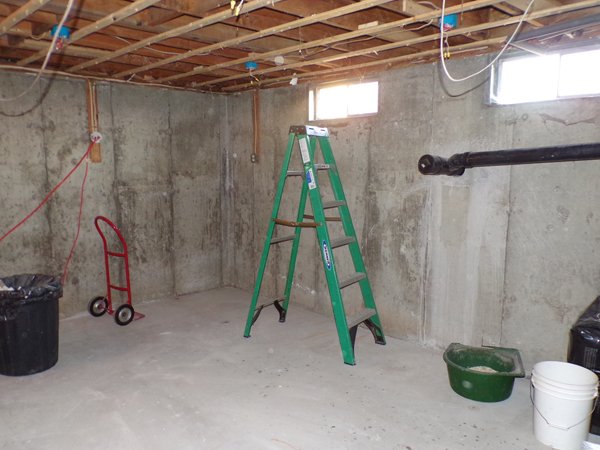 Then he set about tearing the ceiling out so the plumbers could work in there.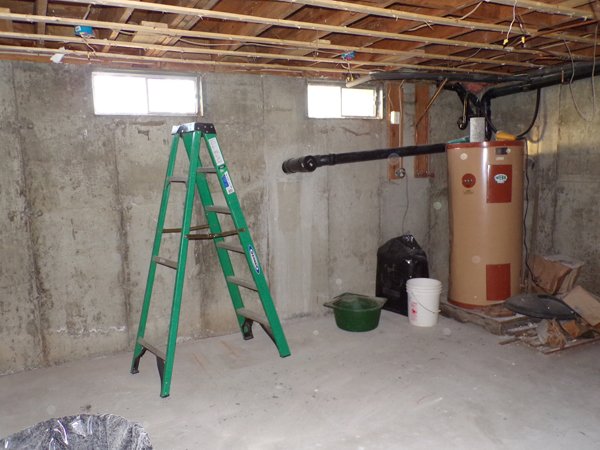 He did a good job of cleaning up the mess and getting it into the dumpster.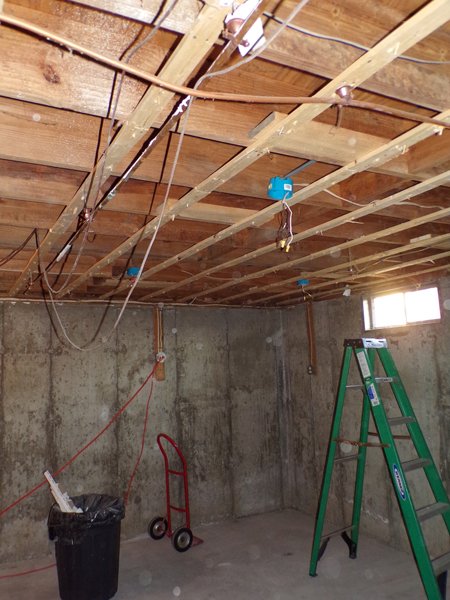 They left the furring up as I hope we put another ceiling back in afterwards.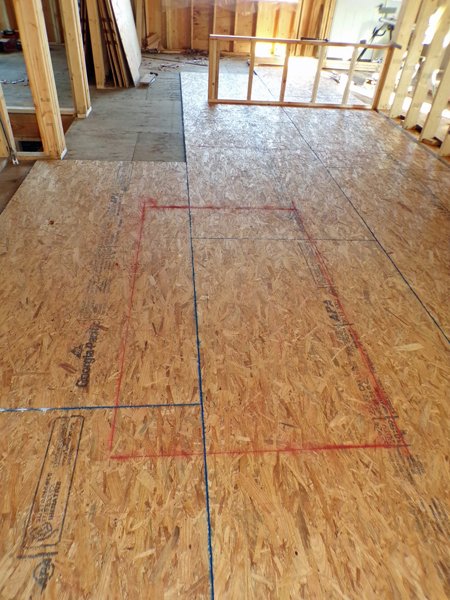 On Saturday my husband had laid out the island in the kitchen and finished the wall for the kitchen sink.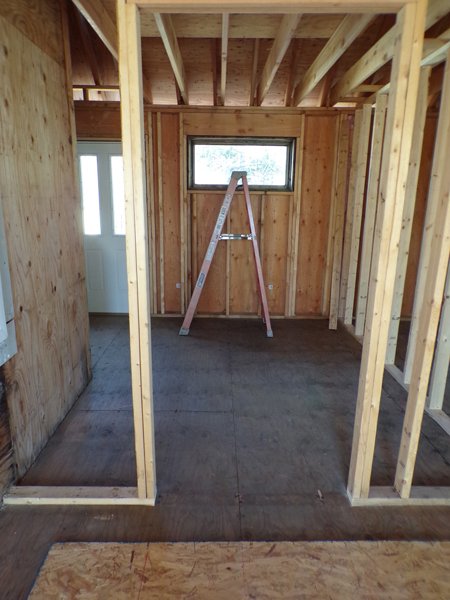 He got the laundry room cleaned out also, and swept the main floor.
Monday the plumber will be here at 7AM. It is supposed to be nearly 70F and my husband hopes to finish the capping on the roof when it is warm.
I'm hoping, after finishing hanging the week's laundry out, to get something done in the Big garden. My back and appointments will determine if and how much of that happens.