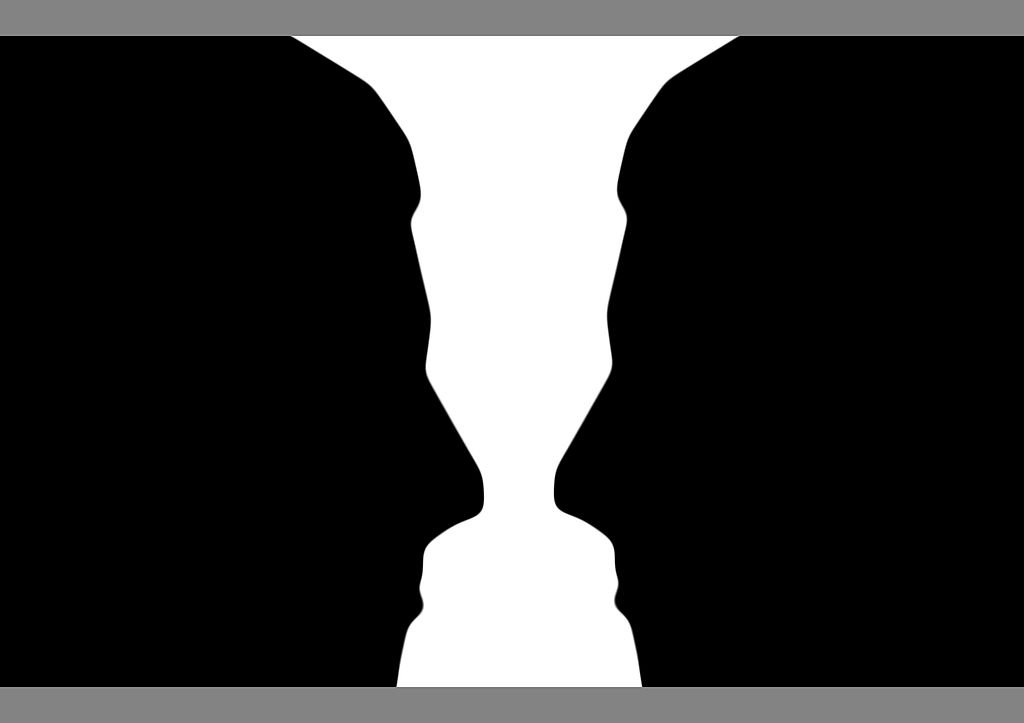 Long known, that pessimists live longer, that optimists - poorly informed pessimists, that the glass half is full, or empty...
But in consumer psychology, there is a fun test of pessimism.
In the picture "Vase-profile" pessimists often look at the black profiles, and optimists - on white vase.
If you invert the colors, the object of attention will change.
The attention shifts and those and others, but often is fixed on one thing.
What about You?
Vase or the profile?