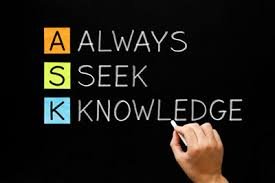 First we should go over the main meanings of the word 'cold', since it is too widely used to simply list a few words that mean the same.
The word cold has a lot of meanings, and what I am going to do first is discuss cold as an adjective and provide relevant synonyms, and then do the same with cold as a noun.
ADJECTIVE
low temperature; somewhere with no heating or where the sun isn't effective enough to warm the environment -the water is cold; this room could use a heater it's so cold; it was a cold day.
Synonyms: adj chilly, freezing
bitter
bleak
brisk
chilled
cool
crisp
frigid
frosty
frozen
icy
feeling an uncomfortable lack of warmth due to having a lower body temperature than normal. - the skaters were so cold their lips were blue;
lacking in passion, emotion, enthusiasm - he comes across as cold;
indifferent
dispassionate
reserved
withdrawn
cynical;
showing little or no effection or interest - a cold reply; a cold reception.
distant
aloof
forbidding
haughty
standoffish
unapproachable,
austere;
unable to become sexually aroused: She remained cold to his advances.
unexcitable
frigid
remote
glacial
distant
unresponsive.
failing to evoke feeling or interest: he shows noting but cold disinterest.
imperturbable,
deadpan,
indifferent;
The bleak, temporary nature of waiting rooms; why are these rooms always so cold?
clinical,
bare;
austere;
barren
NOUN
cold weather: He can't take the cold
bitter
bleak
chilly,
raw;
icy
frosty
biting
a cold, also referred to as 'the common cold' a respiratory disorder characterized by sneezing, sore throat, coughing: I told you not to go out this evening, now you've caught a cold.
the flu
influenza
feeling 'under the weather
END OF PART ONE. To be continued.
Watch this space for 'cold' as an adverb together with relevant synonyms and idioms that contain the word cold. This will be great if your ultimate goal is to be able to speak contemporary English.
Please contact me if you have any questions, requests or suggestions.
I hope this has been helpful.