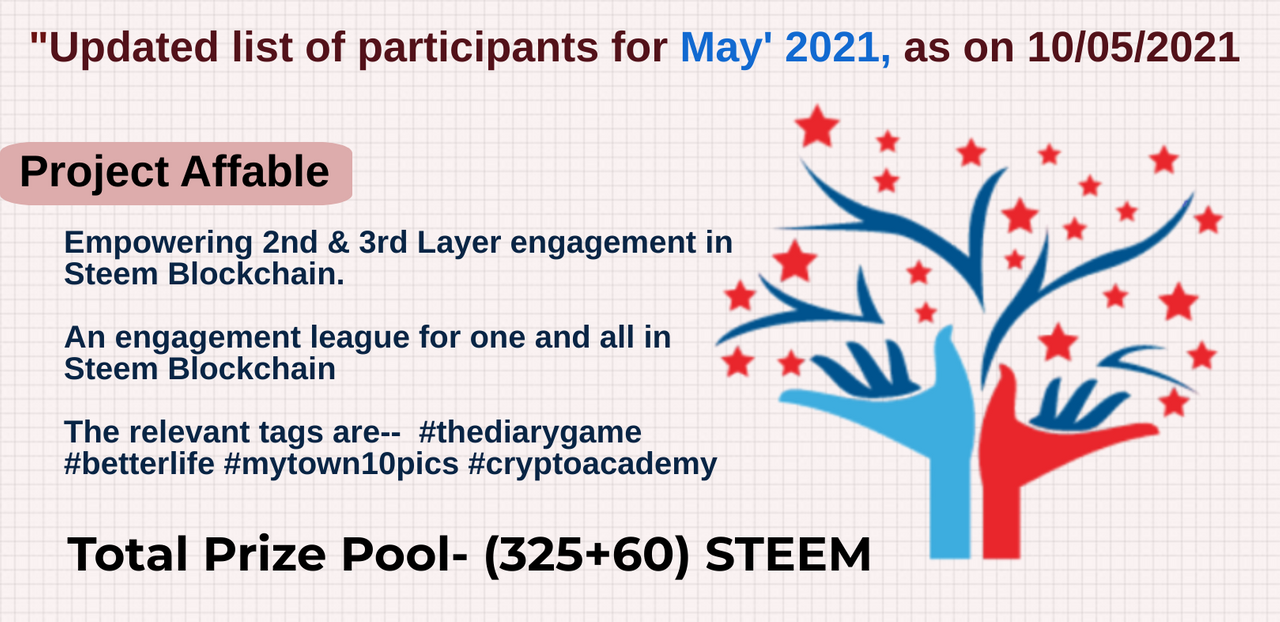 Since the announcement of Project Affable for May'2021, we have witnessed an incremental increase in the participation rate. And definitely, it has produced an overwhelming endorsement of Project Affable(an Engagement League in Steem Blockchain) across the board.
Please do bear in mind that just using the #affable tag at the bottom of your comment will enable you as a willing participant.
However, the relevant tags to engage are as follows:-
Further, Project Affable is now fully automated, powerful, scalable(thanks to @starlord28 & @neerajkr03), so you don't need to register separately to partake in this Engagement League.
So far we have 138 users using the #affable tag(last updated on 10th May 2021) in their comments.
List of Participants in Project Affable(May' 2021), as on 10/05/2021
Note- This is a mere list only. It does not guarantee you any reward. Your affable score will determine your rank and accordingly, you could win a pie from the affable reward pool. Please note that your affable score will also be probed against "No spam/plagiarism", "Active participant criteria", etc before the final selection of the winners.

Affable Ratio

Although project Affable empowers 2nd, 3rd layer engagement, the "affable ratio" is not just about 2nd, 3rd layer engagement. The affable ratio is a weighted average ratio of your comprehensive productive engagement and reflections, taking into account primary engagement(1st layer), 2nd layer engagement(3rd layer, or extended layer, if any), nos of votes from Steemcurator01 & nos of votes from Steemcurator02.

Total Prize Pool (325+60 STEEM)
The top 11 winners will share a total pool of 325 STEEM.
Project Affable will allocate another 60 STEEM for continuous development of the Automated Affable tool to automate & fine-tune the Affable Ratio, update it each month with relevant tags.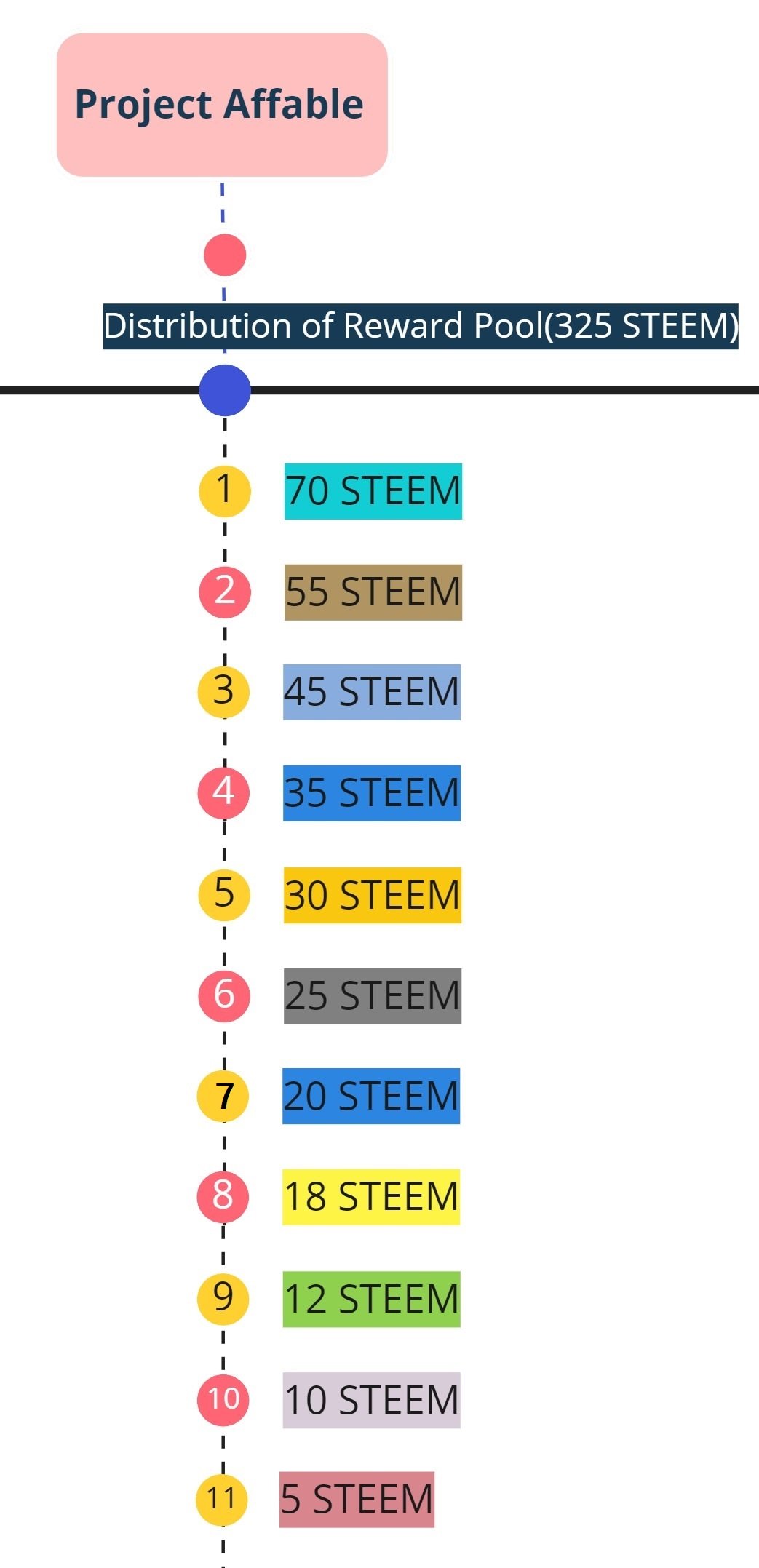 Click HERE for detailed information of Porject Affable

Observation/Feedback
Project Affable is an effort to encourage you to take your engagement deep, yet at the same time, it should be productive and valuable for either side.
Last week we have visited all the relevant tags to ascertain the overall state of this Engagement League, we have found that some users are really putting genuine efforts and adding value to this project, while a few others are very poor in their comments, they are not even up to the required length as defined in project Affable.
Here are a few examples of which one is adding value to Project Affable and which one is not.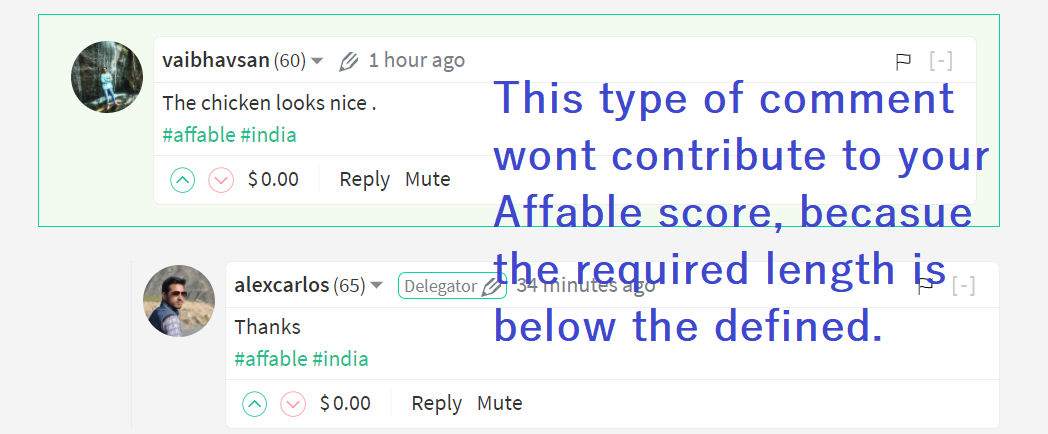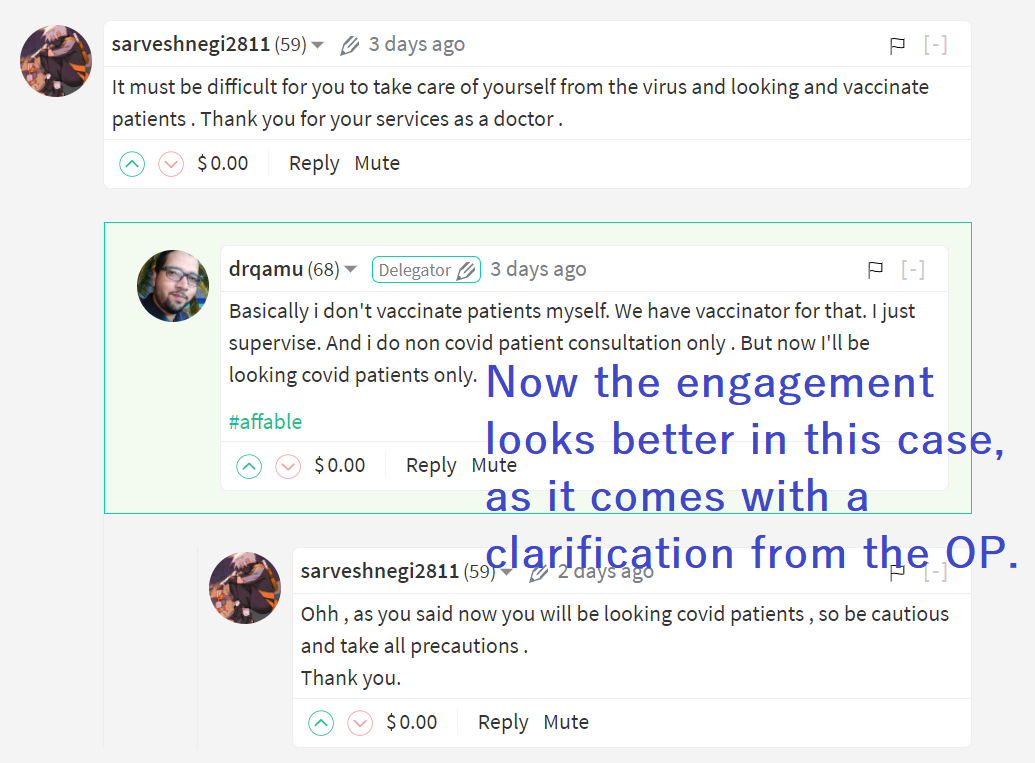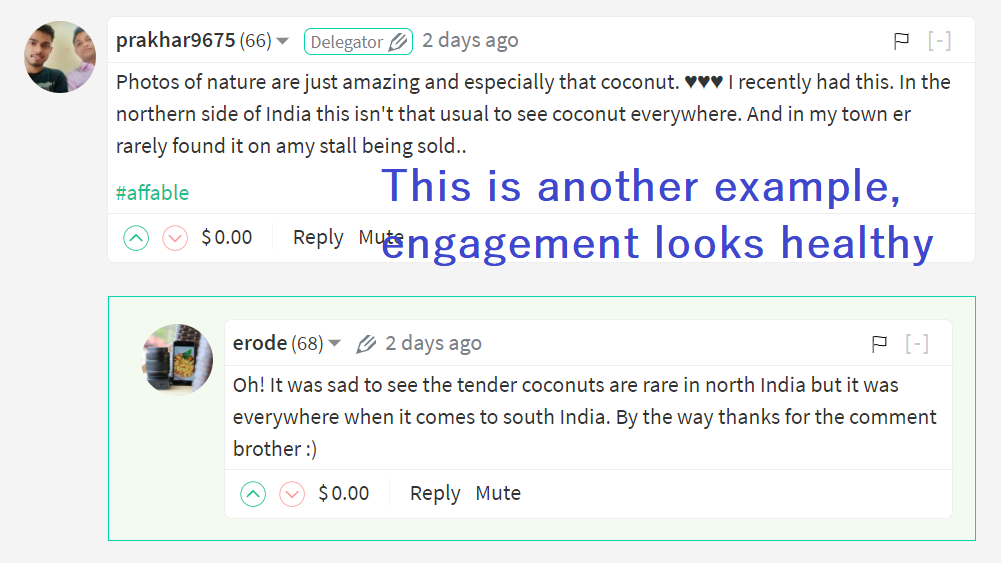 tl;dr
Relevant tags to engage with-- #betterlife #thediarygame #mytown10pics #cryptoacademy
Comment Size- Minimum of 120 characters
Tags to use at the bottom of the comment- #affable
Active-Participant-Criteria- You should not remain inactive for more than 7 days
No Spam/Plagiarism- You should not belong to the list of Repeat Offenders. You should not abuse Project Affable.

Conclusion
Considering the current rate of participation, it is slated to go beyond 300 by the end of May'2021. The ambition of Project Affable is to perpetuate healthy engagement and ultimately to make it an ever-lasting tradition in Steem Blockchain.
Considering the overwhelming participation rate, we are contemplating expanding the list of winners. We will come with an update towards the end of this month.
Thank you.
(If you have any doubt related to the project "Affable", feel free to ask in the comment section.)

Cc:-
@steemitblog
@steemcurator01
@steemcurator02
@neerajkr03
@starlord28
Cc to all the CR's:-
Cc: Cameroon (@njiatanga, @saxopedia), Ghana (@njaywan, @oppongk), Nigeria (@focusnow, @bright-obias, @whitestallion), Uganda (@yohan2on), Mexico (@leveuf), Argentina (@belenguerra, @fendit), Venezuela (@adeljose, @anasuleidy, @edlili24, @mariita52, @tocho2, @albenis, @inspiracion, @wilmer1988), Bangladesh (@rex-sumon, @tarpan, @toufiq777), India (@neerajkr03, @rishabh99946, @sapwood), Indonesia (@anroja, @ernaerningsih, @nazarul, @radjasalman), Japan (@cryptokannon), Pakistan (@rashid001), Sri Lanka (@randulakoralage), Italy (@girolamomarotta), Russia (@filinpaul, @knopka145), Turkey (@alikoc07), Ukraine (@antorv, @olesia) and New Zealand (@kiwiscanfly).

Unless otherwise stated, all the images, infographics, charts, tables, etc(if any) are the original works of Project Affable.
---