INTRODUCTION
The need to improve on existing solutions will always arise, and not filling such gaps leads to a break in the system.
The mode of exchanging value has evolved over time, and it will always keep on changing, and hopefully, improving for the better.
Such changes were witnessed as recently as 2009, when crypto extended the modes through which payments can be effected.
However, just like their predecessors, they have shown that there are still some pieces of the puzzle missing.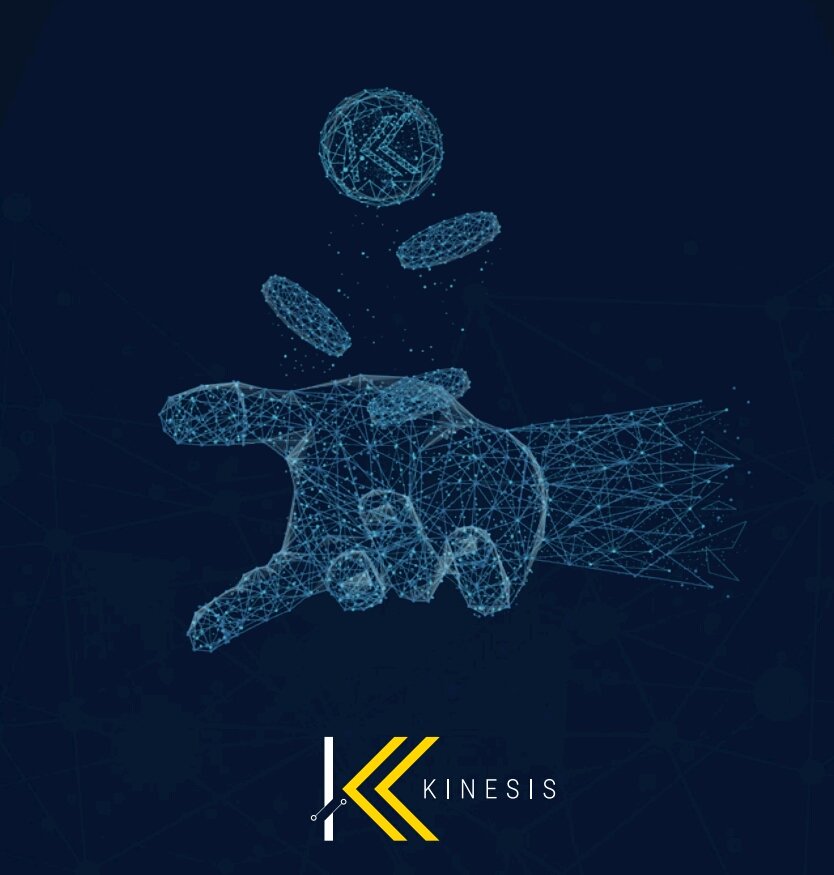 Kinesis is a financial system that wishes to give people a more stable currency that retains value, and isn't volatile like almost every cryptocurrency. It makes use of a system that backs its currencies to physical gold and silver, seeing they have been stable over a considerable period of time.
By carrying out different activities on the platform, users become eligible for incentives. These incentives are distributed according to the tokens held by users.

MORE ABOUT KINESIS
Kinesis runs on a modified version of the Stellar blockchain. Its preference of Stellar stems from the fact that they are able to process transactions at lightening speed, their solution is easily customizable, and offering flexibility. Transaction fees aren't excessive, and It's also very secure. Coupling that with Kinesis own security features ensures that users are protected, while transacting within the platform.

YIELD
This has to do with the benefits users derive from carrying out different activities on the platform. This is a primary factor in ensuring users store value via Kinesis coins, or use them in trading.
Velocity based yield system.

Activities within the ecosystem vary, and as such they all have varying yield percentages.
MINTERS YIELD: By creating and minting coins, minters have 5% of transaction fees allocated to them, when these coins are used. The process of converting physical bank notes to gold (KAU) and silver (KAG) is what is referred to as minting.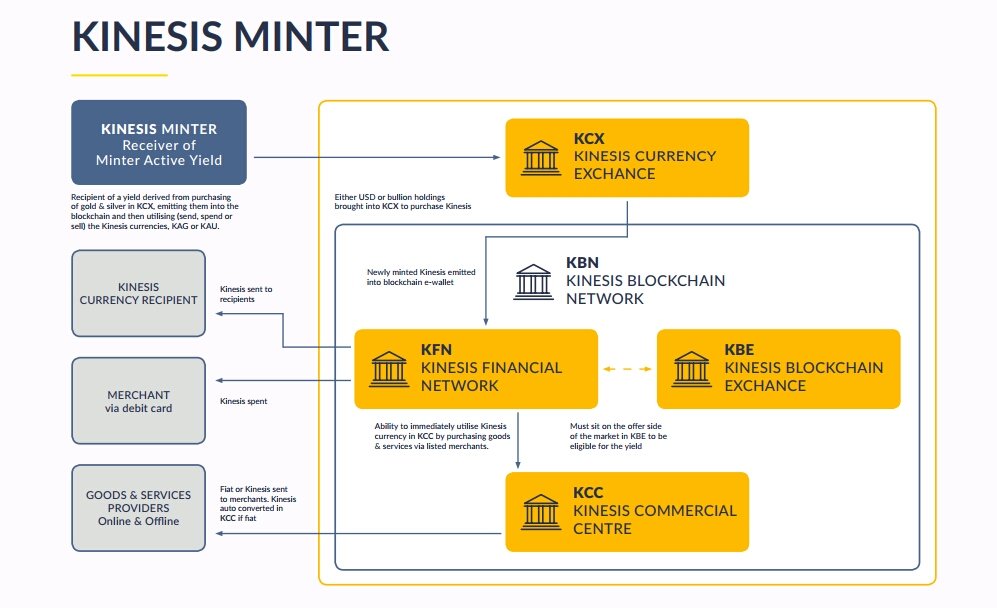 RECRUITERS YIELD:
When an individual refers individuals/organizations to Kinesis, this user is eligible for the recruiters yield.
HOLDER YIELD: Kinesis encourages users to hold on to coins, by offering 15% of transaction fees generated to them. As long as users hold, they can have a share of this. Calculation is done on a daily basis, but paid out once a month.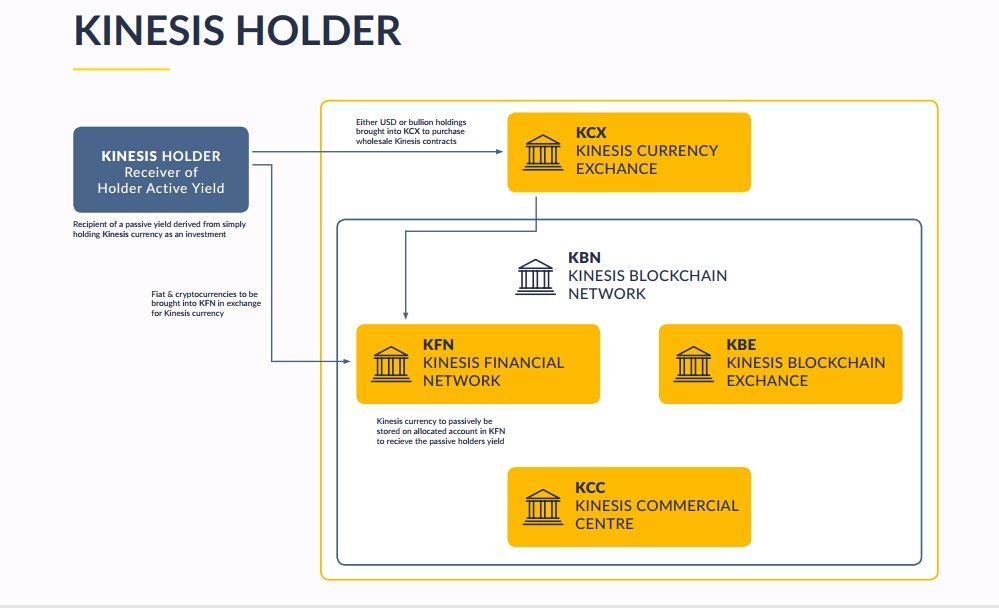 DEPOSITORS YIELD:
When users make a deposit, they are eligible for a portion of 5% of transaction fees on initial deposit made. This will encourage users to push in large deposits into the ecosystem.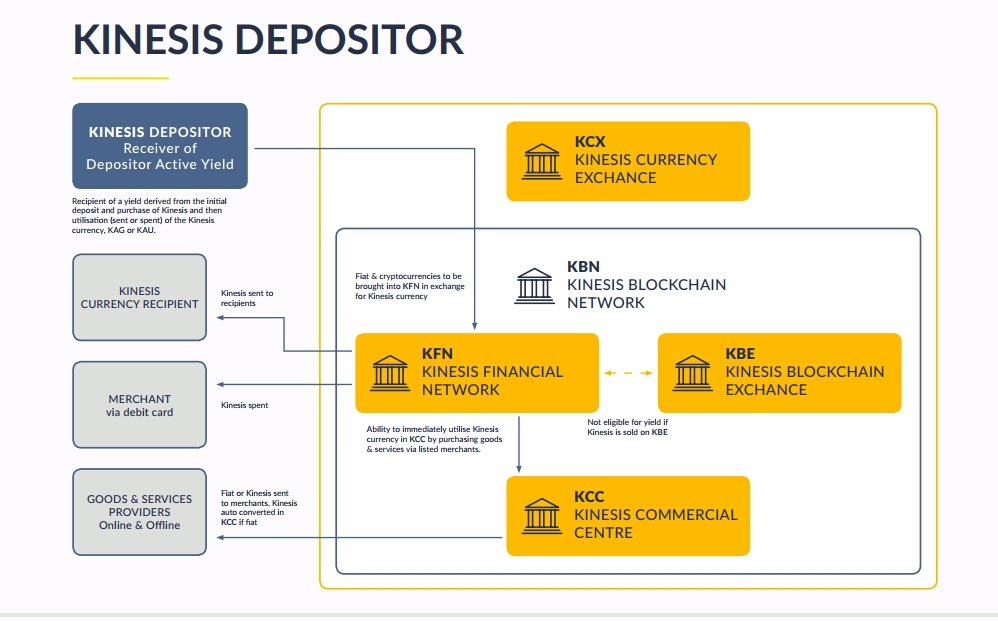 CONNECTION WITH ALLOCATED BULLION EXCHANGE (ABX)
ABX has a lot to do with the Kinesis platform, as they have a major role to play and have been instrumental in what has been achieved so far.
ABX came into existence in 2013, and they are at the top of the precious metals trade, and have a global reach in such a short time.
Having them working to see that the platform succeeds ensures that Kinesis can tap into their vast resources and experience. Global expansion will be a lot more easier, and the expertise to create a solution that is far reaching will be much more easily attainable.
The experience will also come in handy in sustaining the ecosystem, and ensuring that mainstream usage can be attained sooner rather than later.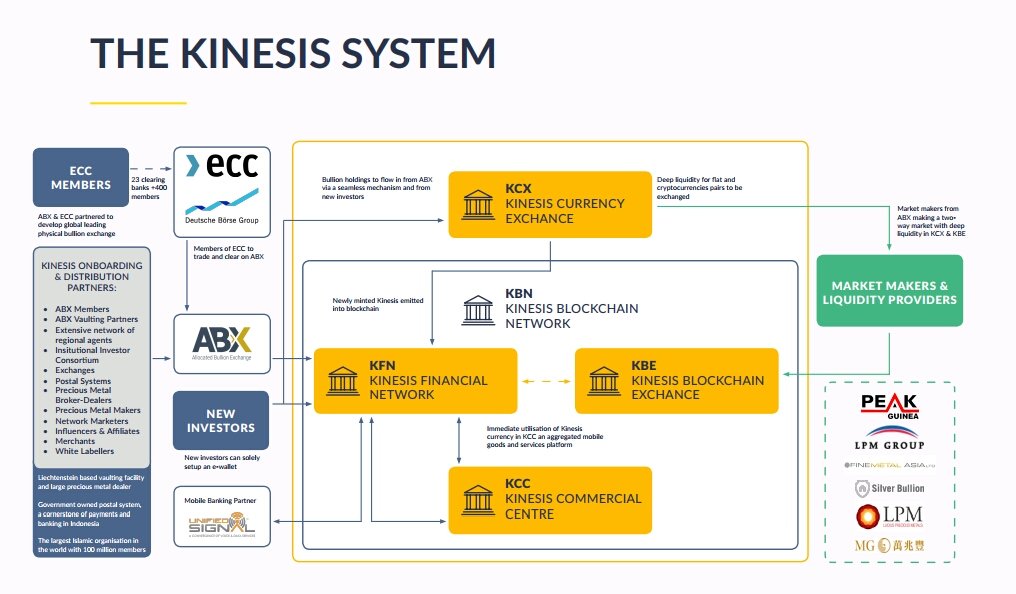 KINESIS: ITS PARTS.
KINESIS CURRENCY EXCHANGE (KCX):
The process of creating and minting tokens occur in KCX. This is carried out in accredited exchanges, and it has an access point to the global trading market, thanks to ABX.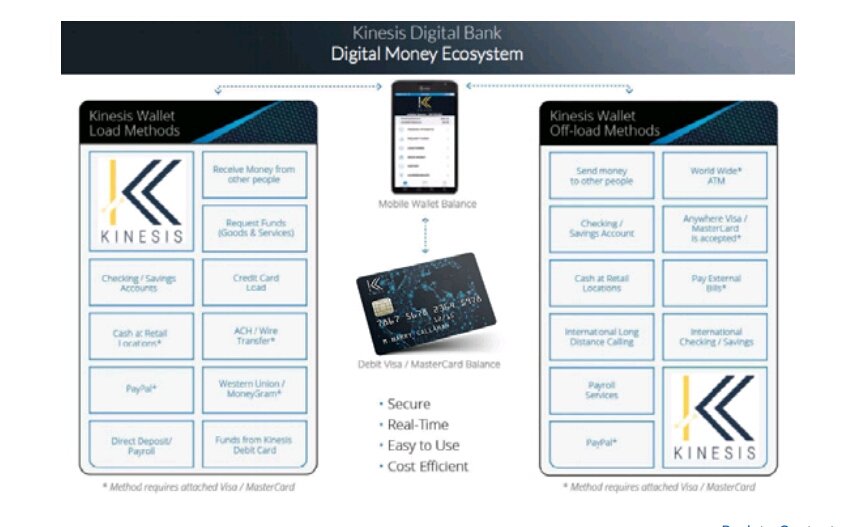 KINESIS BLOCKCHAIN NETWORK (KBN):
This refers to the foundation on which everything is built-the blockchain. As a result of this, Kinesis tokens can be transferred from one wallet to another, for different purposes.
KINESIS BLOCKCHAIN EXCHANGE (KBE):
Kinesis tokens and other cryptos can be traded on this exchange. It ensures that tokens are able to be sent from one wallet to another for fiat or other tokens.
KINESIS FINANCIAL NETWORK (KFN):
This ensures that Kinesis tokens can be used to pay for goods and services. A visa/mastercard debit card is attached to this service to ensure that users are not limited in its usage.
KINESIS COMMERCIAL CENTER (KCC):
This ensures that goods and service providers can be found easily. It also ensures that users can make use of its suite to effect payments to merchants.



KINESIS VELOCITY TOKEN (KVT)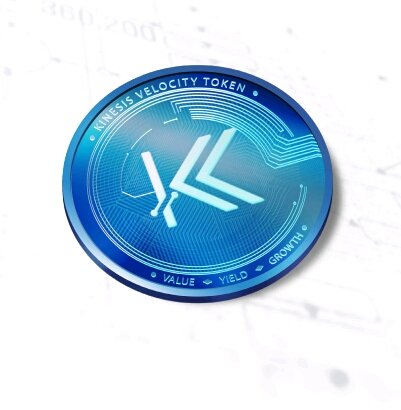 KVT is an ERC-20 token, and Kinesis hopes to use it to attract value to the platform. Holders of KVT will be eligible to share in 20% of transaction fees generated from Kinesis currencies, as well as 20% of commissions generated from the KCC. What will be distributed to each user will be dependent on the amount of tokens they hold.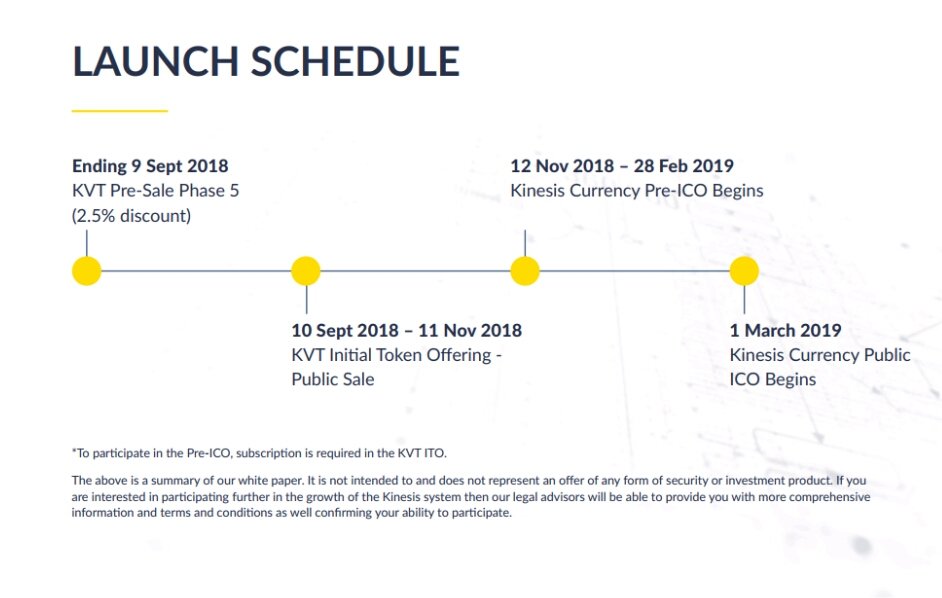 USE CASE
Granit has a number of investment running, both with banks and asset managers. Since he started running these programs he has been left unsatisfied with his returns. He made some little investments in Ethereum, but the topsy-turvy nature of cryptocurrencies ensured that his tokens lost considerable value, when he wanted to pull out.
His friend Mark sent him a referral link about a new project known as Kinesis, and Granit was skeptical. Due to the insistence of Mark, he makes a little commitment, and he's told he has a little portion of transaction fees allocated to him.
He is also informed by Mark that he has been rewarded with a referral bonus, by the action of signing up Granit carried out.
Granit increases his stake, and begins to earn residual income from multiple channels. It doesn't make him rich, but it is able to take care of a number of needs, and fulfills the purpose he sought them for.

Kinesis monetary system explained


CONCLUSION
Kinesis ensures that anyone anywhere in the world can benefit from its platform, irrespective of investment experience, seeing all they need to do is carry out some activity within the ecosystem such as paying for goods and services, or referring users to the platform. By making entry very easy, mainstream adoption can be achieved easily, when coupled with the fact that seeing Kinesis currencies are backed with physical gold and silver at a 1:1 ratio, they are very stable, and do not lose value like almost all cryptos. Being backed by physical gold and silver is important for this stability, and gives it the ability to store value. It will also ensure that the ecosystem will thrive.
Kinesis is also primed and extremely efficient, when compared to Over The Counter alternatives. These still use archaic processes that require individuals to be physically present. It's also cumbersome, and cannot be followed up in real-time.
The times we are in call for the most practical, efficient, reliable and rewarding solutions. That is exactly what Kinesis offers.


TEAM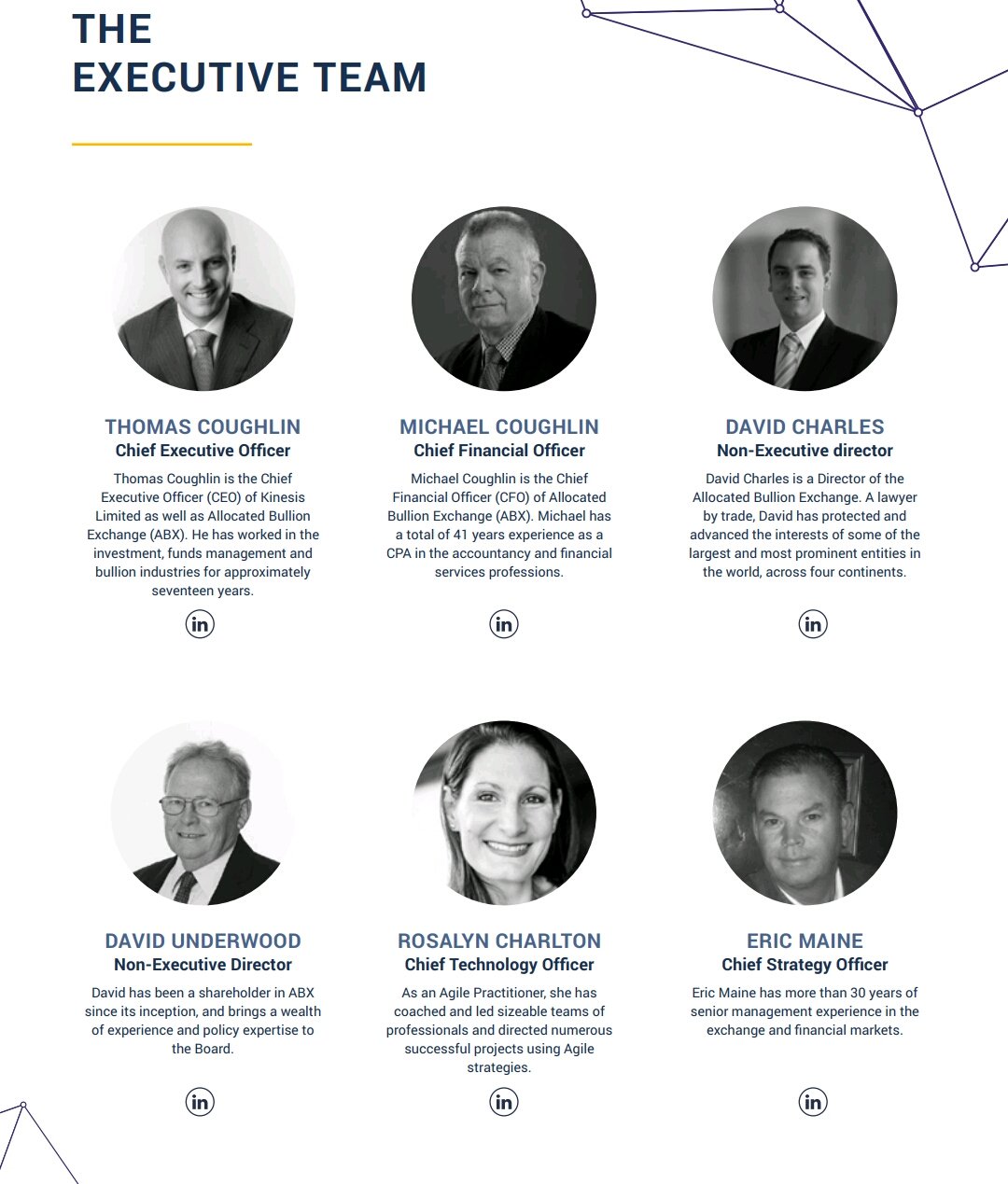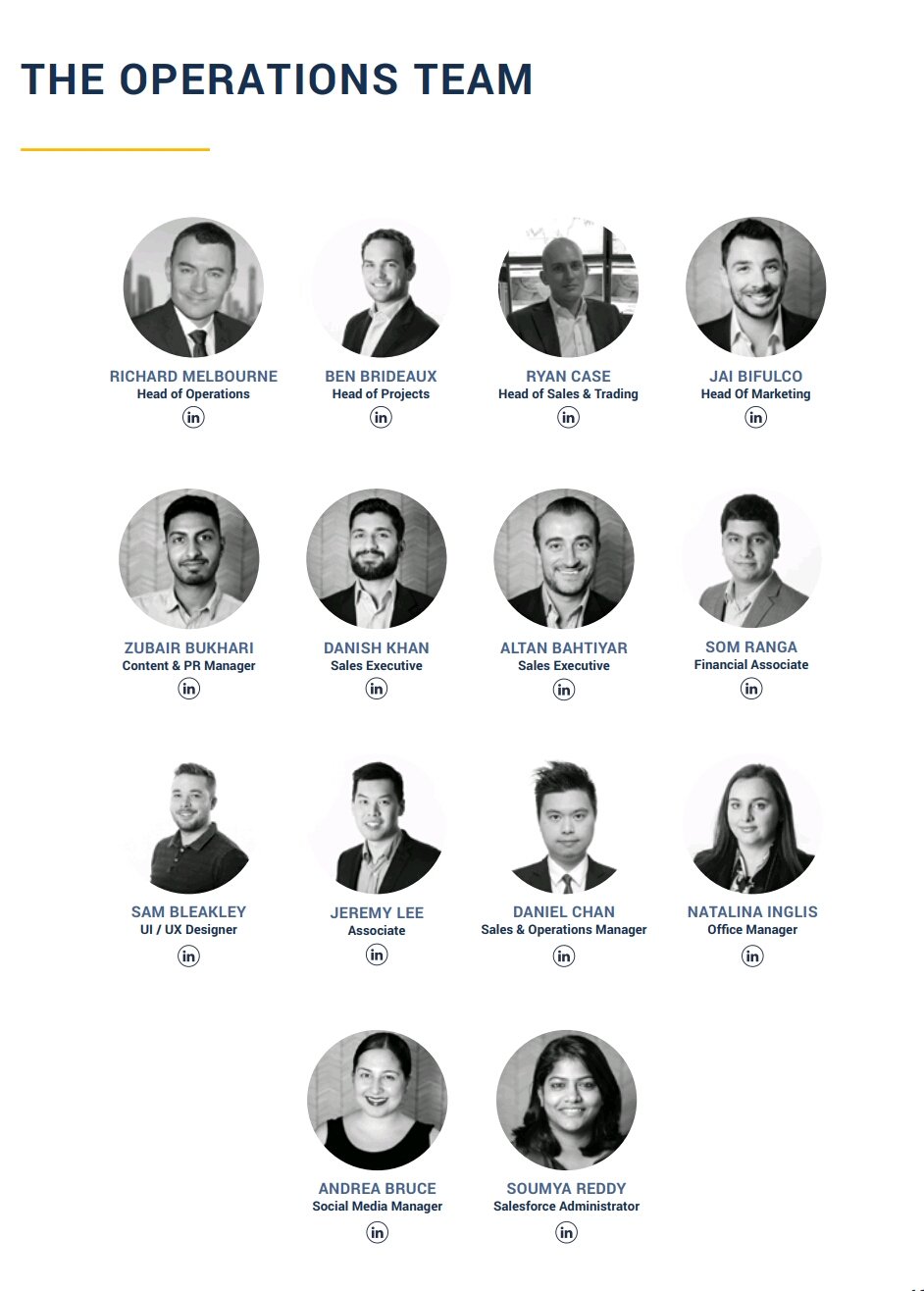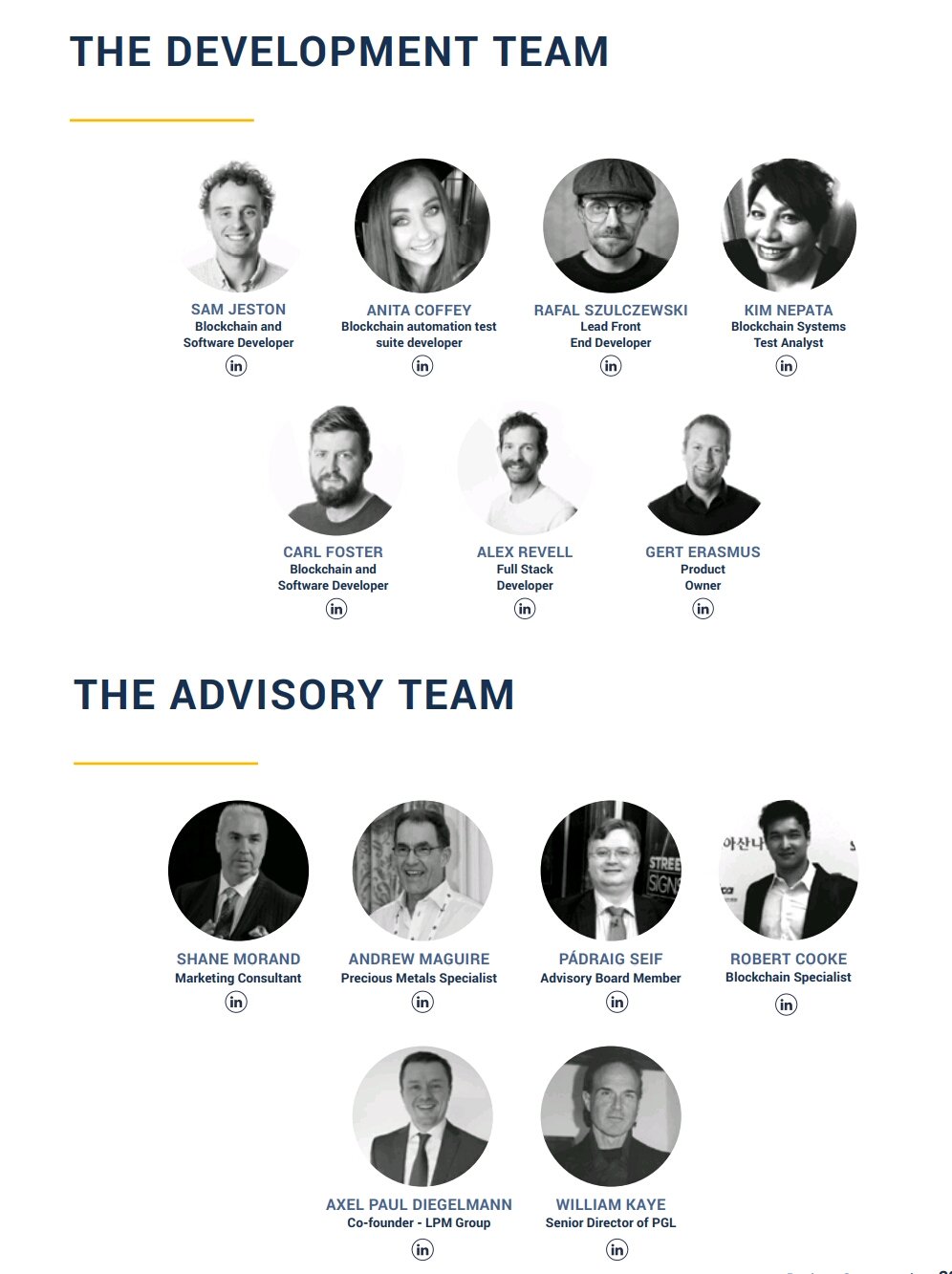 ROADMAP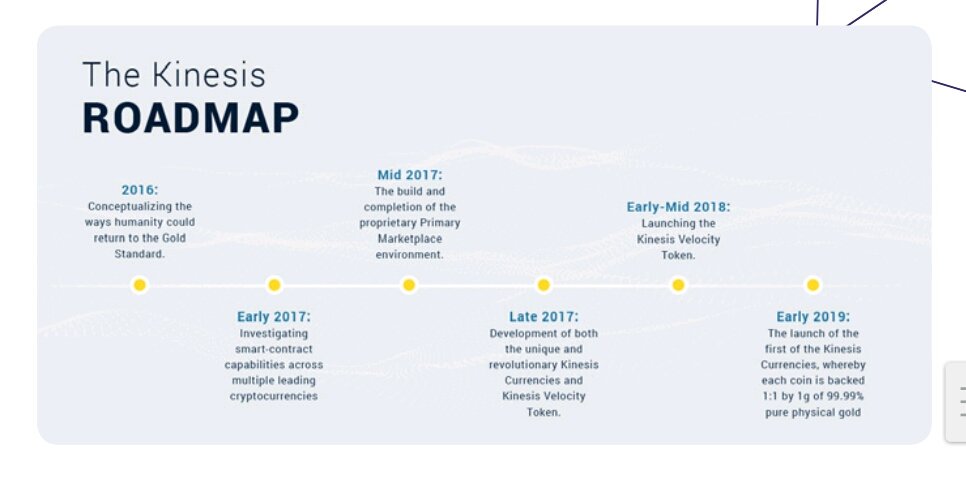 VIDEO

MORE INFORMATION & RESOURCES:
Kinesis Website
Kinesis.Money WhitePaper
Kinesis.Money OnePager
Kinesis.Money YouTube
Kinesis.Money Telegram
Kinesis.Money Linkedin
Kinesis.Money Github
Kinesis.Money Steemit
Kinesis.Money BitcoinTalk
Kinesis.Money Medium
Kinesis.Money Twitter
My entry to the @originalworks competition written here

Kinesis2018
Twitter :
https://twitter.com/iswapee/status/1036699701997907968
Kinesistwitter