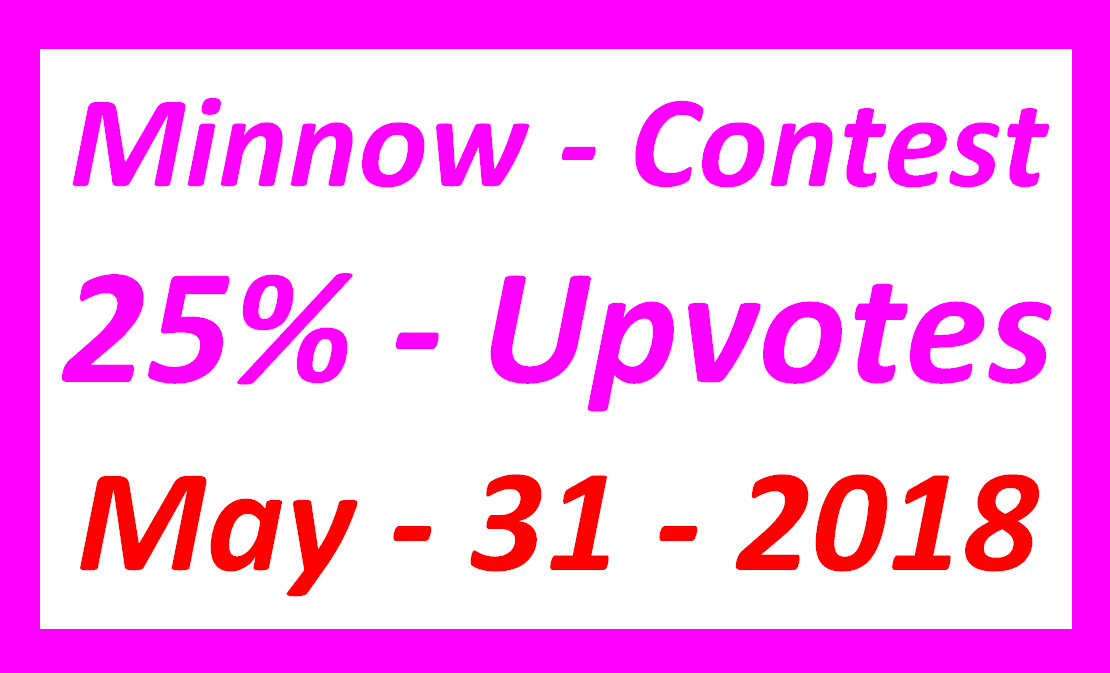 I would like to invite all who are new to Steemit community platform, already have posted something and meet the requirements listed below to participate in this contest.
The purpose of this contest is to help minnow accounts and encourage Community growth on this site.
HOW TO PLAY:
Leave a comment with your post (link your post on the comment) and you will have a chance to get upvote 25%.
I will pick randomly posts which have good content and will not give any upvotes to low quality posts.
Tip: I will leave a comment on your post "Great Post! Congratulation! You got 25% upvotes from me!"
RULES:
Required: Rep at or between 25 – 60 to be eligible.
Your post must be less than 3.5 days old.
This contest is valid for the first 25 comments post entries only. I will read all 25 posts and pick 4 posts randomly.
Upvote, Follow and Resteem this contest post.
Only one comment post entry per account to be eligible.
Single photo, violence, self-harm, gore, politics & political opinion, religion, nsfw, drugs and other illegal substances, scams, plagiarism and other contest posts are not allowed.
HOW & WHEN TO GET THE UPVOTE:
I will read into every post to see if it meet my requirements and give the upvote 25% within 24 hours.
My Voting Power: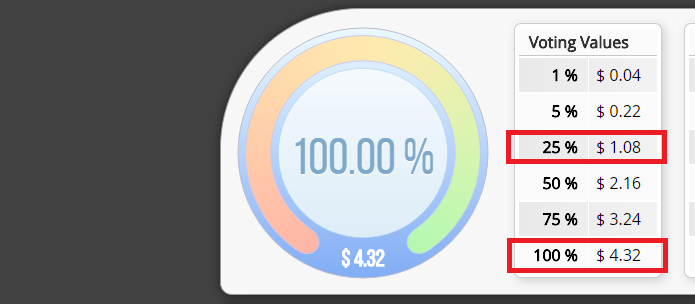 Congratulations! Here are the winners from yesterday's contest:
@winner1 Link
@winner2 Link
@winner3 Link
@winner4 Link
Good luck!
@angelinafx (Angelina)
Please read the description before joining the contest!