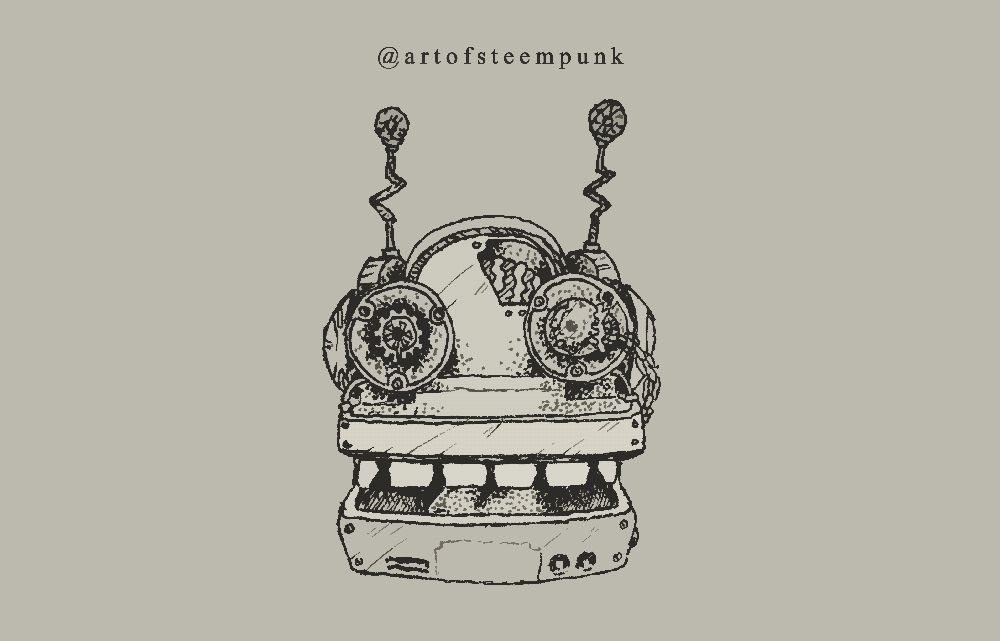 Hi everyone, I came across this contest by @muxxybot, where he's asking for us to make an art of/for him (Post Link). So, I challenged myself and created an entry for his contest. I'd like to show you how I made the drawing and how I edited it with Photoshop by showing you the steps and the GIF image I made.
Here is the reference material I used to make my drawing. It's created by @overkillcoin and is being used by @muxxybot on his post and as his profile photo.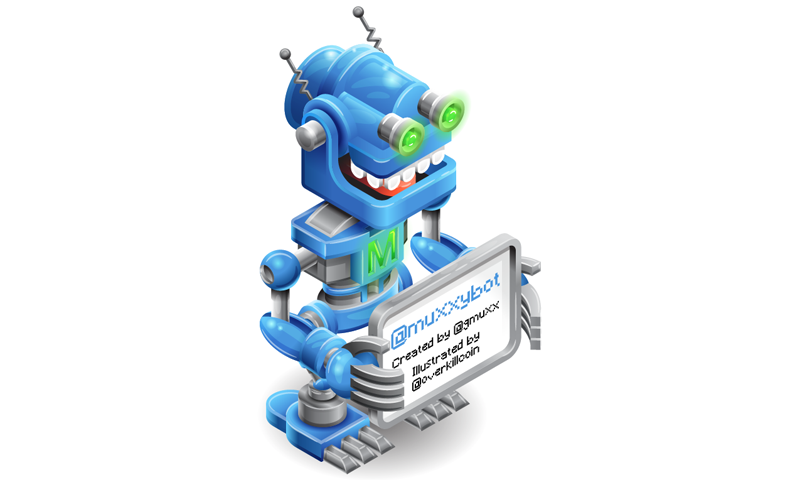 ---
Here is the Step-by-step process of how I created my entry: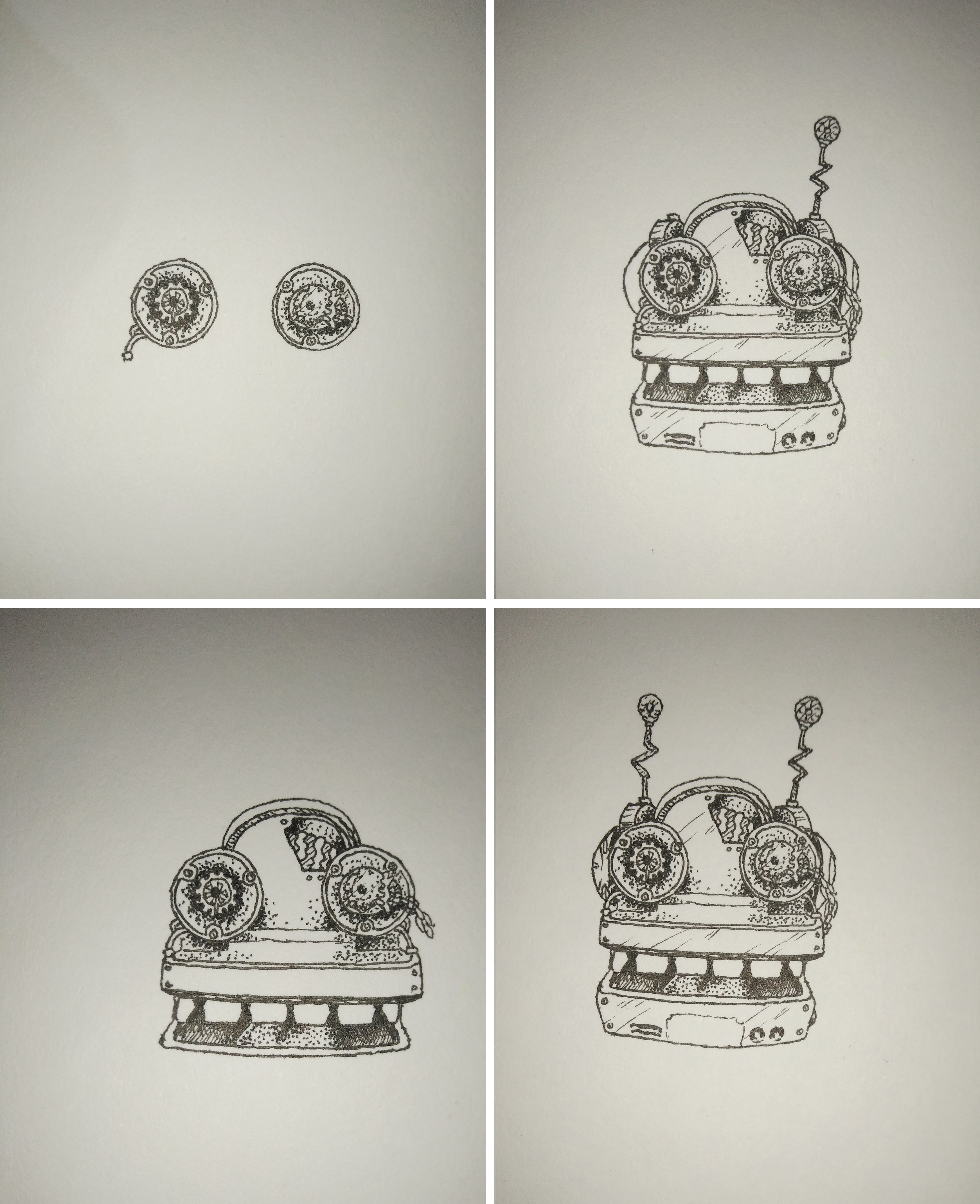 I simply imagined him facing front and I started drawing his features. I started out with the eyes. Then the jaws and his forehead. I made his features look like it's Steampunk. After that, I completed his jaw and then his antennae. The drawing has been shaded using cross hatch and stippling method.
---
Animated Process: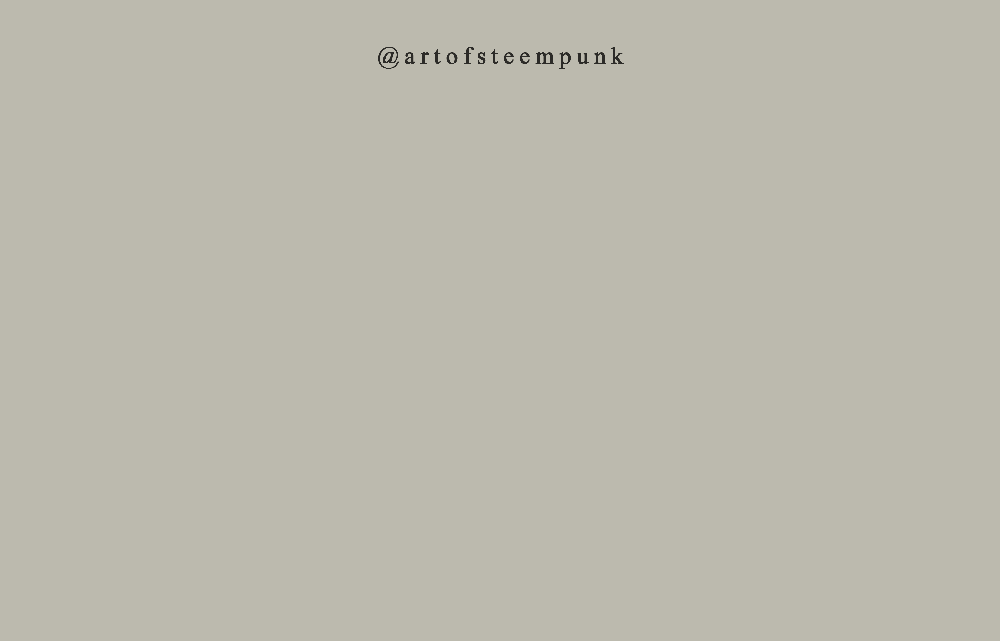 I also digitized the images to make the lines clearer and give clarity to the overall drawing. I was also able to darken the outlines I made as well as make some minor fixed on some places where a line needs to be drawn or be erased. Above is an animated GIF showing the process it undertook.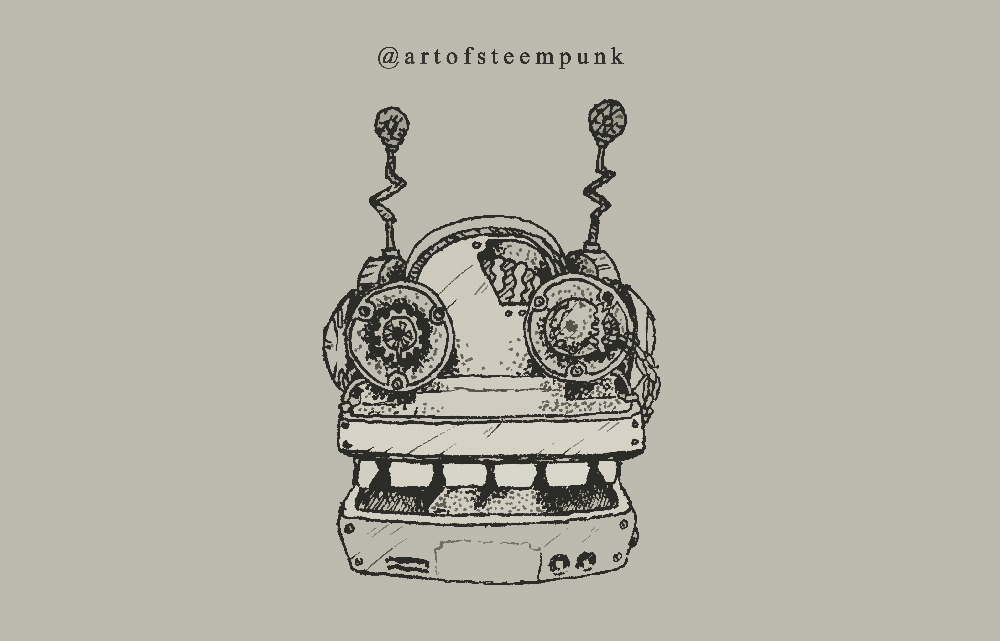 Lastly, I colored the drawing by filling in the colors and lines using the Fill Tool. I also made a GIF to show you guys how I colored the whole drawing.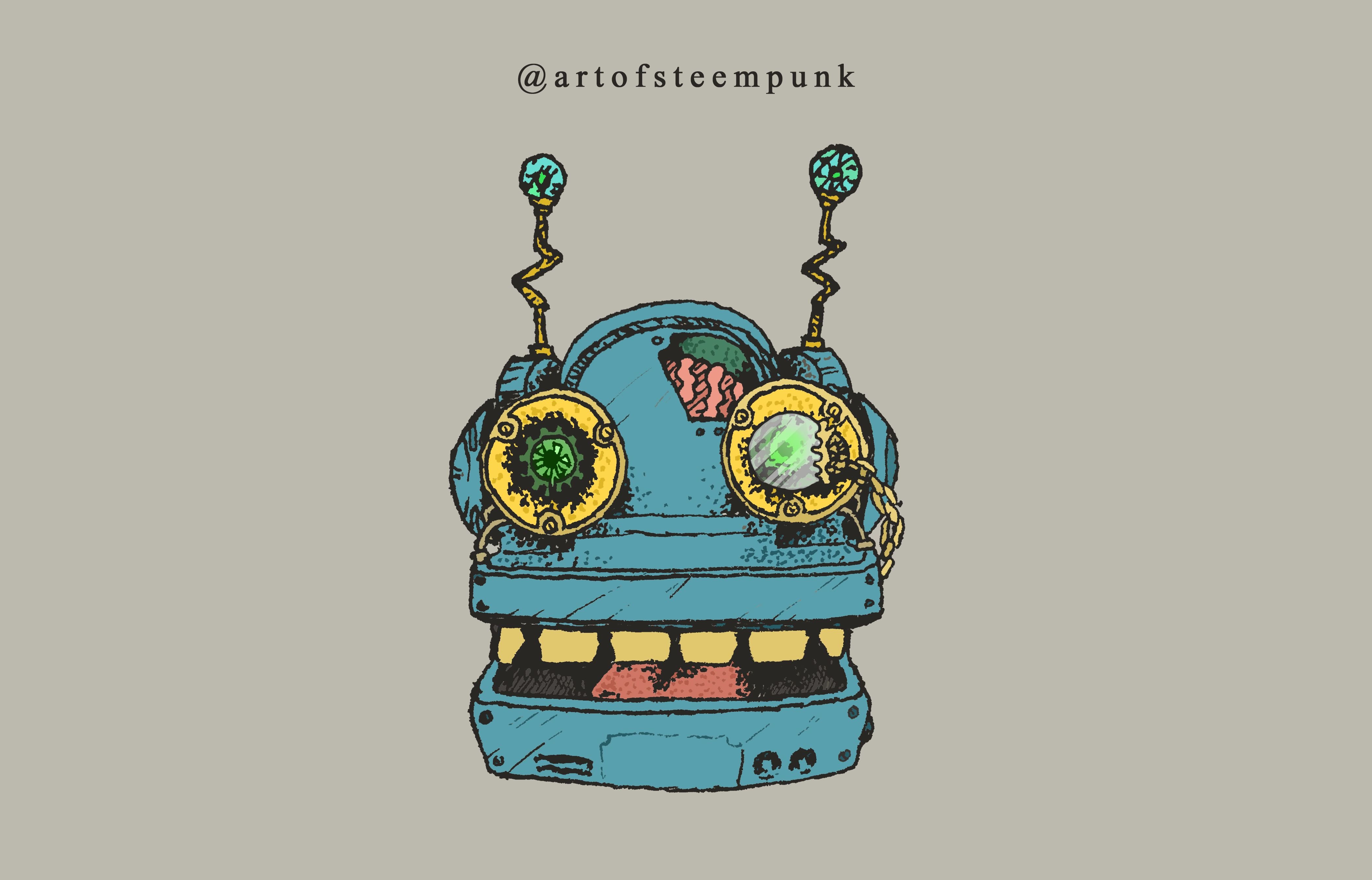 There you go, that's the finished image and that is how I created my contest entry for @muxxybot by using his images as reference and adding a personal touch of Steampunk to it. Gold accents, little trinkets, tesla coil antennae, and a monocle completes his new image.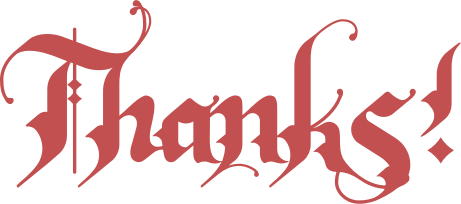 ---
All images original, edited or photographed by @artofsteempunk.