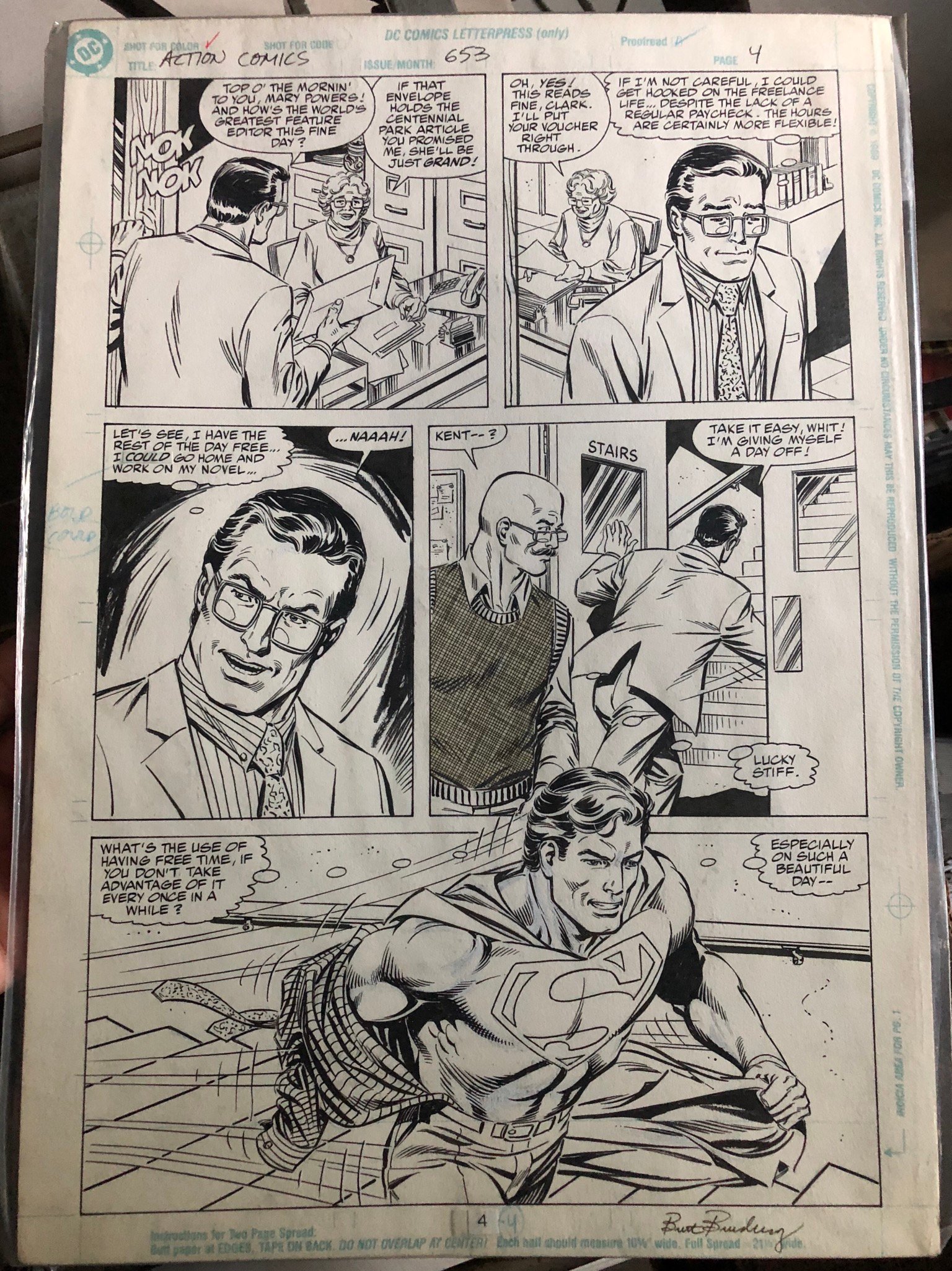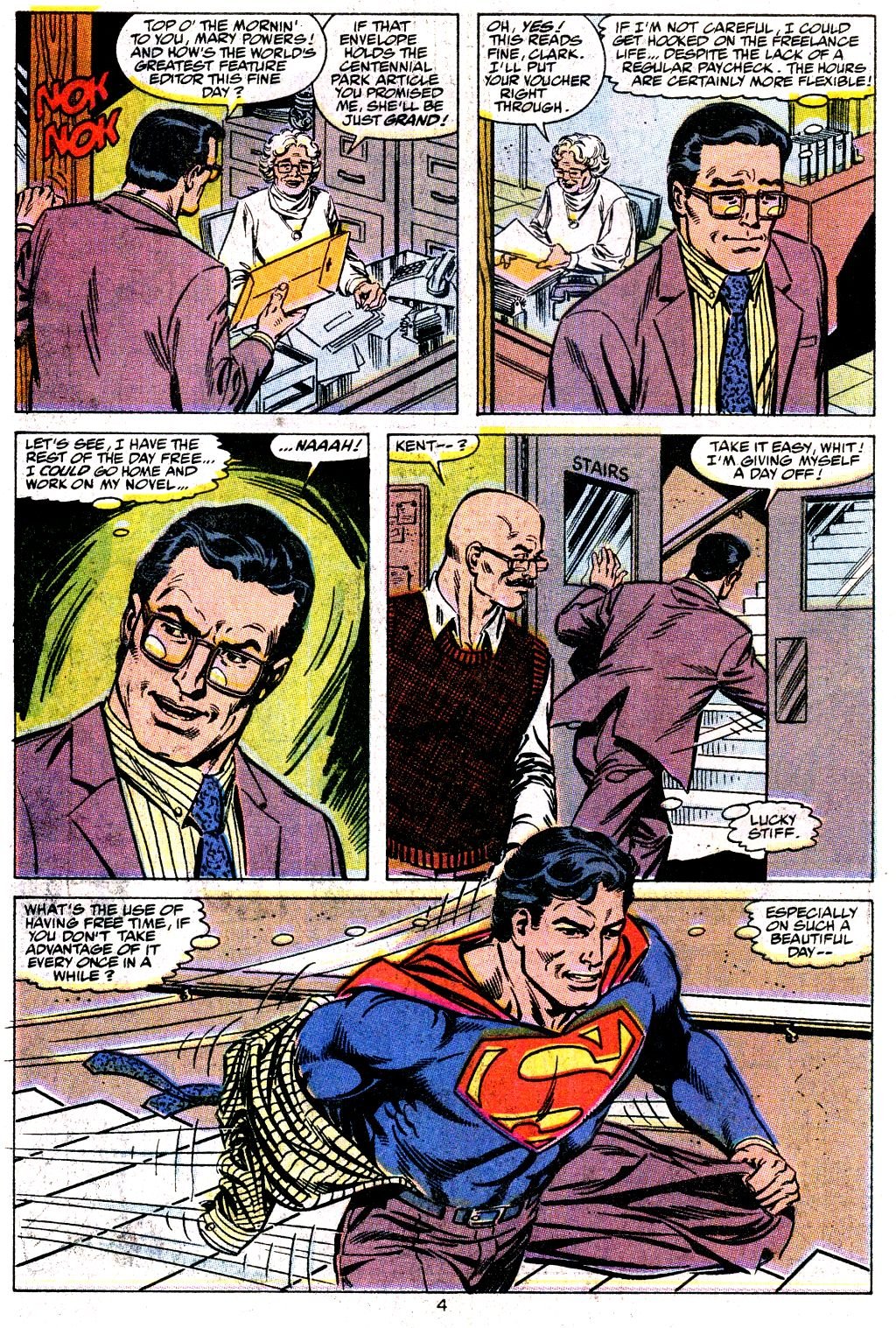 A few days back I attended a live auction which contained a large collection of comic books, statues, action figures, and other miscellaneous items. I will be doing a full write up soon on it...just been a busy few days.
In the meantime I wanted to share one of the pieces of Original Comic Book Art I was lucky to snag. This is a beautiful page from Action Comics #653 which came out in May of 1990. Its penciled by Bob McLeod . It features good ol' Clark Kent changinging into the man himself, Supes!! Really awesome piece and I'm extremely happy with what I paid for it.
The color is how it looks on the comic book. So cool to see them side by side.
I bought a few pages of OA there and I'll do this for all of them just to make it fun.
Let's have some fun...
FIRST PERSON TO UPVOTE THIS POST & COMMENT BELOW WITH THE CORRECT PRICE THAT I PAID ON THIS GETS 2 SHARES OF @steembasicincome!!! NO CHEATING WITH EDITING!!! ONE GUESS PER PERSON. AS SOON AS THE CORRECT NUMBER IS GUESSED I WILL ANNOUNCE IT IN THE COMMENTS.
Just guess a price (Solid dollar amount, no change) and I'll be checking. First person to get it right wins! I have my receipt that I can provide in the comments for proof.
Please consider an Upvote on my contests as I give away a decent amount of prizes. Upvoting on these is important as it allows me to continue to do these. Thank you!
This is the third one of these. To see the first one, check here!!
https://steemit.com/superman/@blewitt/easy-contest--guess-what-i-paid-for-this-2018-07-22-23-39-51
Second...
https://steemit.com/contest/@blewitt/easy-contest-guess-what-i-paid-for-this-awesome-original-art-win-2-shares-of-steem-basic-income-part-2
Aaaaaaaaaand GO!