As a child in the 90's, I had a male cousin called Okot Benald who was a soccer player playing in the defense position (5) of Kitgum Football Club, so whenever he went for his football training, he never left me at home, and I always moved with him to see him train and play football tournaments. As I grew up, I developed a love for sports and playing football in particular. When I joined my primary school in Kireka Grammar Junior school, I didn't have a platform to play in the school team. I was still too young at the time and in the lower class but never missed watching the matches and always attended the training of the school team because I knew one day one time, I would join the squad too and play for the school.
At the time, I participated mostly in athletics that greatly improved my pace. As years past, I joined a higher class in my primary school and managed to be part of the school team at last playing as a center back. From this point, my football talent improved every day because we had daily training as the school football team. We had a strong team that won several tournaments between different schools in the area.
I was very good at the center back and saved very many goals for my team. I remember my first goal ever in a tournament when I kicked the ball from my box straight to the goal post of the opponents and luckily, the goalkeeper was short and the ball managed to pass over his hands entering into the net.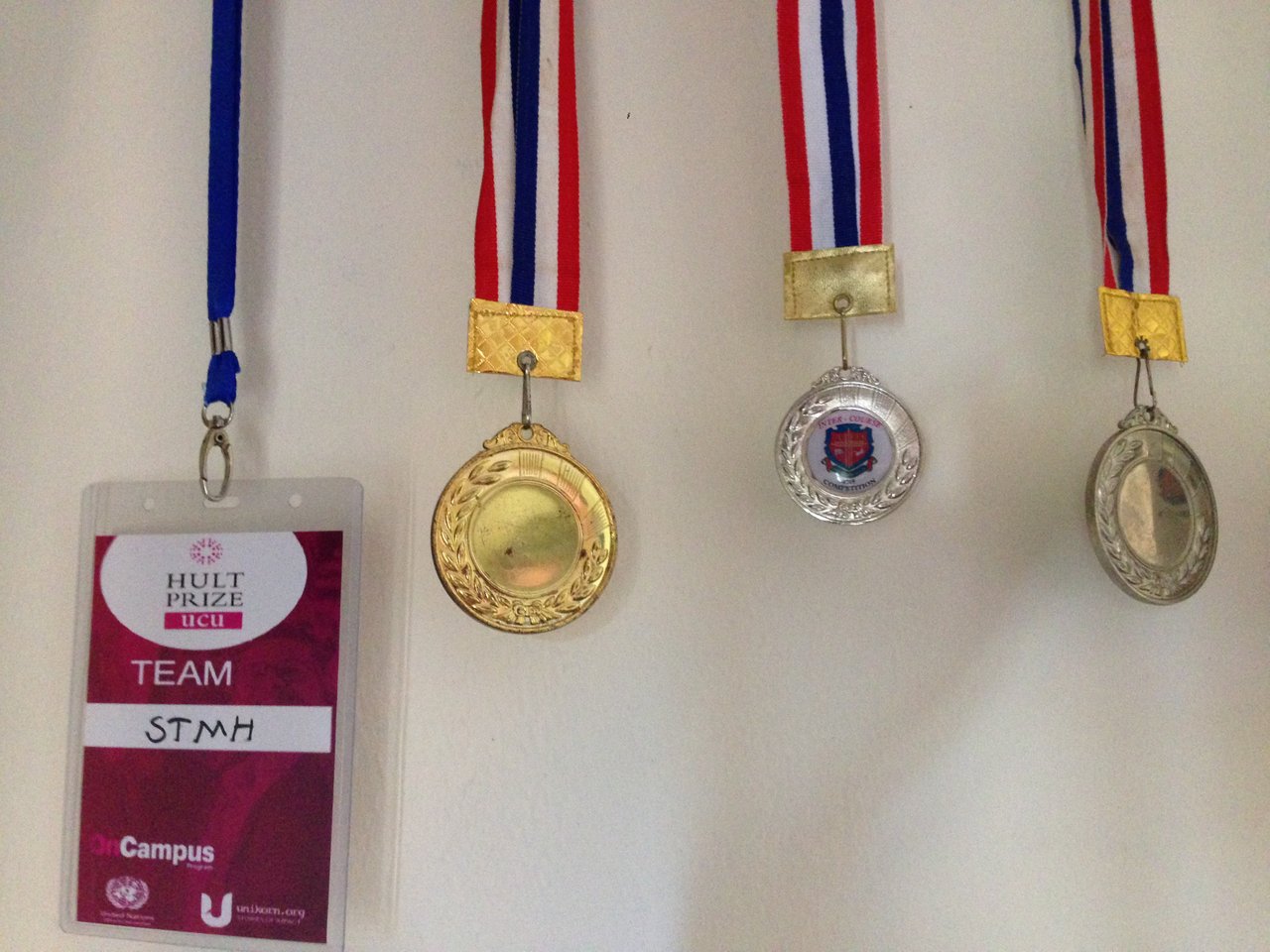 I worked hard to improve on my football skill and saved my team on several occasions but still, I didn't get the kind of support and attention from the audience that I deserved. When the striker scored one goal, he would become the topic the whole time, forgetting me the defender who saved over ten goals from entering the net.
As a teenager at the time, I felt it was unfair for me and when I completed my primary school and joined secondary at Lugazi Mixed School, I always loved playing football and managed to join the school team of the school. This time around I couldn't play at the center back anymore and when I was asked the position I played, I told the coach I play as a striker. This was now my breakthrough as a striker and what saved me to be in the top eleven players of the team was my pace and the dribbling skills.
As a sign of appreciation from the school, the school football team didn't pay any school fees for studying and that's how I completed my secondary school for six years without paying school fees. I became the all-time top scorer of the school and we won several trophies which made me gain massive support and attention that I wanted from the whole school.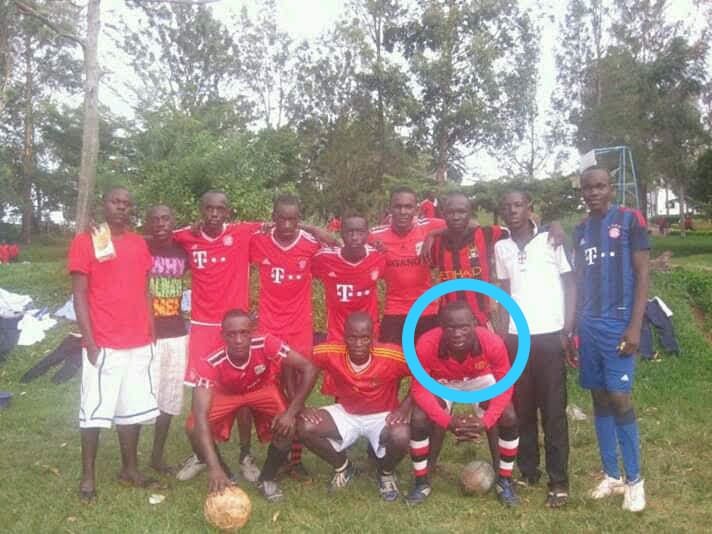 My High School Team
In my last year of study in secondary school, we had a friendly match with a football club outside school called Jubilee International FC where I scored a hat-trick against the team making my school team win the match. The team loved my football skill and immediately after I completed my secondary school, they signed me to play for their Football Club in 2014 - 2015. This was my very first time playing professional football outside school. Unfortunately, we didn't win any trophy at the time but I managed to break many records and made my own while I played for Jubilee International FC.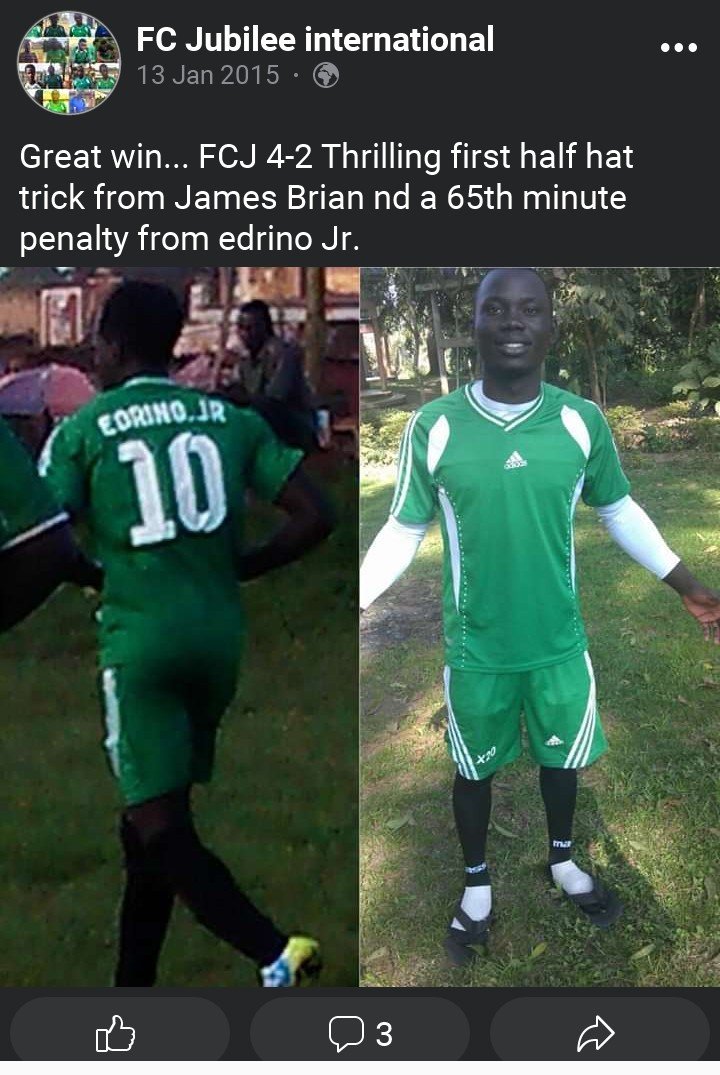 https://www.facebook.com/fcjubileeinternational/photos/a.927765170576662/944430168910162/?type=3&app=fbl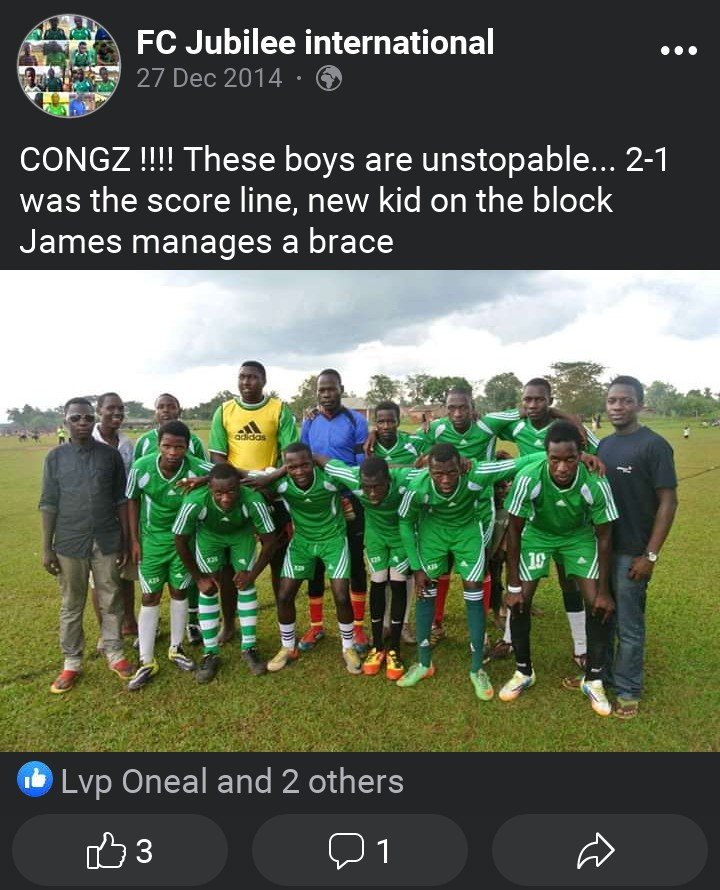 https://www.facebook.com/fcjubileeinternational/photos/a.927765170576662/931303800222799/?type=3&app=fbl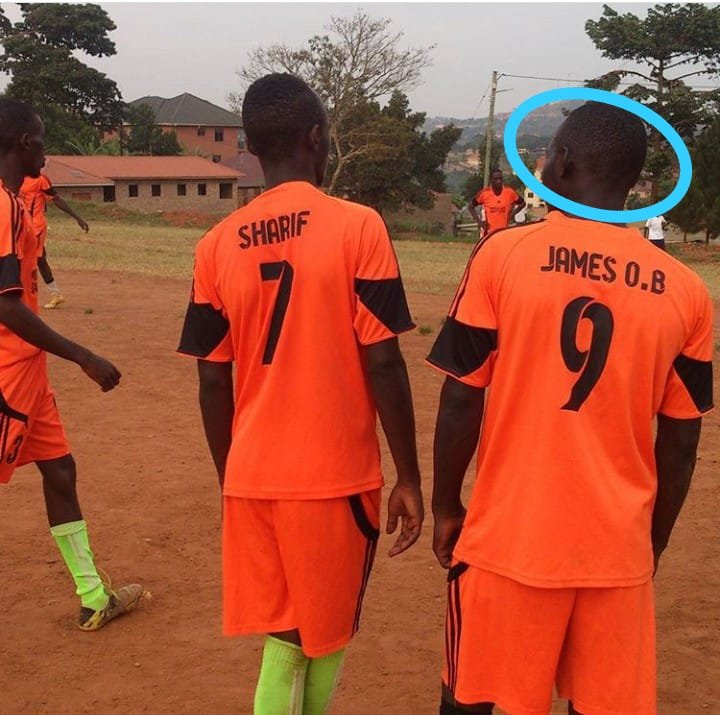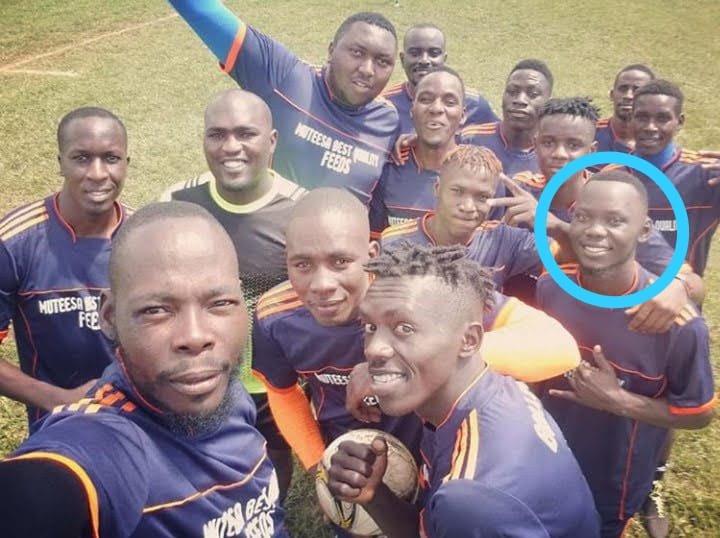 FC Jubilee International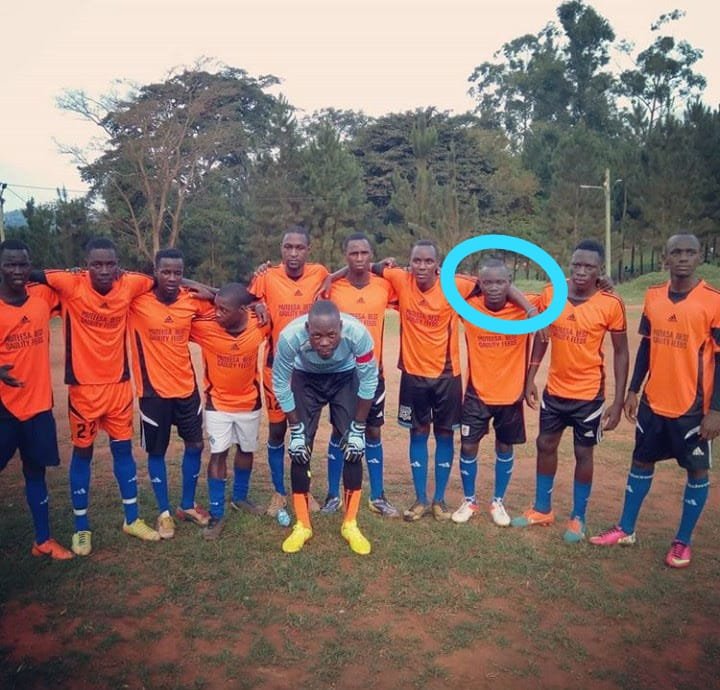 FC Jubilee International
In 2015, as I joined the university to study Bachelor of Science in Information Technology, I didn't have enough time to play football because I was doing a very tough course and needed to complete my studies first before anything else. I had no time to join the University, football team. We had intercourse football competitions that I participated in every semester and I played as a striker for the IT team the fact that these tournaments didn't occupy a lot of my time because we didn't have daily training. We also managed to win several medals in the football tournaments during my years of study at the university.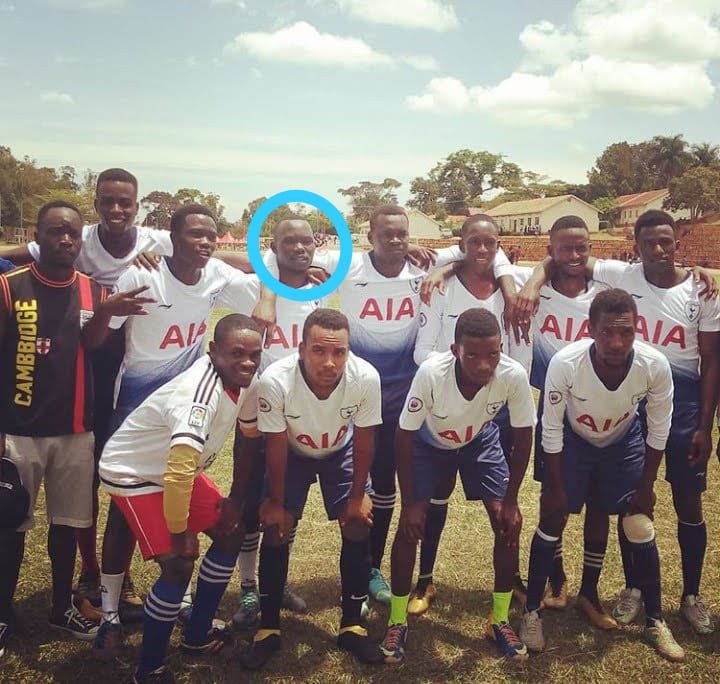 IT Soccer Team
So as I completed my studies, I was retained to work in the IT department of the University which didn't give me enough time to concentrate on football. I now play football in my free time mostly at the weekends to relieve the stress I had in the busy weekdays.
My greatest accomplishment of football as my hobby is when I managed to score many goals during the intercourse tournament during my university study that qualified the IT Soccer Team to the finals after they had never qualified in a very long period of time. I love playing football because it unites and brings people together from different regions and I also get to know different people around me.
In conclusion, this is my entry for what is your Hobby? a contest initiated by @yohan2on on steemit