Winners
Congrats to @Normal who won 💰100,000 and all the players that won entry into our Russian-Roulette Tournament.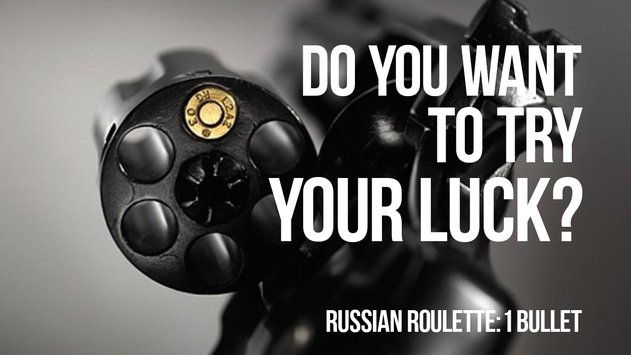 Eventually the russian-roulette tournament will be open to all players in The-City. After we finish this round of russian-roulette, the next round will have a juicy reward for winning, and deathly losses for the losers. Speaking of losers, the gang that challenged the mob has failed. The mob will stay on top. Each member will receive 💰50,000 for the win. Stay strong mob, you will be challenged again.
The most popular item in the !store is the SBD gold chain. So far it has only been worth 1 SBD. To spice things up a bit, I will be putting (5) SBD gold chains in the store. There will only be 5 at a time. If the stock is 0, find someone who owns 1 to buy it from. After you buy the gold chian, you can pawn it for SBD. This chains value will increase/decrease randomly. Its up to you to HODL it, sell it, or pawn it. Currently it's value is : 1 SBD Which will be sent after you purchase and then !use the item, just DM me.
You can trade 💰 for whatever you want in The-City . Currenty SQ MC is trading 💰for a Resteem. Check it out in #the-mall . If you think of unique things to trade 💰 for, let DM me and I will feature it in a post.
Here is your chance to get your hands on a SBD gold chain. They cost 💰 1 Million. That's exactly how much I'm going to give away! To Enter:
Join War Riders Discord
Follow me on Twitter https://twitter.com/TravelinBit
RT and Like this tweet https://twitter.com/TravelinBit/status/1022724820675510273
Comment on the tweet with your Discord name
Upvote and Resteem this post
Comment on this post with your Discord name
Go to the #holyland channel on Mr.Contest Discord and Complete your Entry by adding a celebration emoji to the giveaway post.
Only entries that complete all the steps will be valid. All valid entries will receive a 100% Upvote!
The winner will be drawn in The-CIty in approx 40 Hours
You have 72 hours to claim your prize after the drawing. You must message me on Mr. Contest Discord to claim your prize!
Need More 💰?
You can purchase 💰 by winning an auction @ http://the-city.surge.sh/ . Right now all the auctions are at bottom prices, so you either get a great deal 💰 or win some ETH!