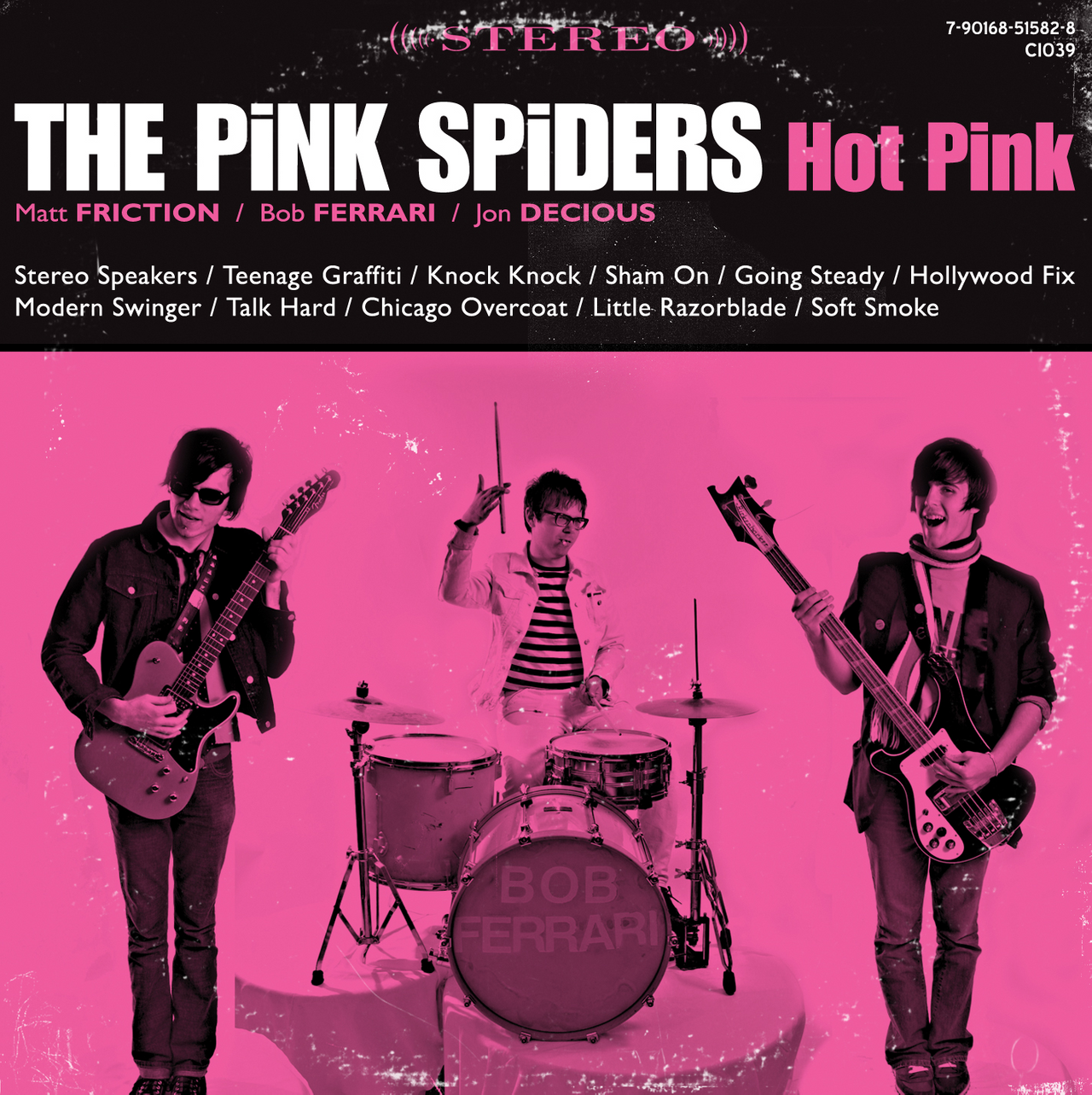 Source
There are plenty of cool and iconic songs, plenty of songs that I love, anthems that I'd stand by, songs that were part of my childhoods, favorites that I will always love, that shaped me. But being honest with myself, there was one band that influenced my life the most. They were a cigarette smoking, ripped jean, studded jacket, emo hair, stripey tee, square shades, dripping in cool – and ladies (being polite about it) band from Nashville, lead by a man calling himself Matt Friction.
Song: Soft Smoke
Album: Hot Pink
Artist: The Pink Spiders
---
How did a song shape my life?
Great question @f3nix, @marcoriccardi and @tristancarax, how can a song change a life, well first of all, a direction might need changing...
... so starting little back story on where I was when I came across this band but a little boring, so feel free to skip this bit ;)
I didn't know how good I had it as a kid, I had the best family, friends, place to grow up, adventures, pets, all sorts. Someone else, however, did. I hit high school, and I met a girl, lets call her Psycho Girl or PG. PG asked to be my best friend, in the whole world. She wanted to wear the same clothes as me, (or make me buy the same clothes as her) have the same things as me and to be part of everything I did, at first I was okay with it, but weeks went on, and PG started to take things too far.
PG made it clear she wanted be put ahead of everyone in my life, and at some point that included telling me to stop being friends with my lifelong actual best friend. I thought that was a bit mental, and told her so, explaining people could have more than one best friend. Biiiig mistake, or maybe in hindsight, best thing I ever did. PG went crazy(ier), and went to that lifelong best friend of mine, and made her the same offer, and that lifelong best friend, since the age of about 2, said… yes. PG then went about replacing me in my life, taking over my friends and making them chose between us, I was a young teen and didn't take it well, so it wasn't hard for her to play me to make it look like I was the crazy one. I was from a small village and there weren't many kids (maybe 10-20 born a year.) PG showed up at my youth groups, guides, church, local park, everything, and slowly but surely, made them hers, getting close to anyone who was nice to me then forcing them to chose between us.
PG was so extreme, she do things like ring my landline to see if it was engaged, then ring round everyone I knew to try and figure out who dared defy her and talk to me. Next thing PG would change her mind and let everyone be friends with me for a few weeks, and there were so few kids around, i'd go along with it so i could be part of things. Then a week or so would pass and PG would make some unreasonable request of me in relation to doing something to another friend, like trying to get them to talk about her in text messages when I was with her, and if i'd refuse, repeat. I refused most of the time. She even tried to steal my boyfriends. But don't feel bad for me, cos she failed miserably there at least. It crushed my confidence that my friends would drop me again and again at her bequest though, how could I believe in myself. I was replaceable, to a lifelong friend at that, someone else could be me better than me, and no one wanted me for me. I had lost pretty much all my friends for refusing to fall out with them, which to me seemed incomprehensible. Thankfully this didn't go on for too long, and I made some really good friends, including a girl who couldn't come into school enough to get onto PG's radar due to an underlying health issues, and she introduced me to The Pink Spiders, and having her, and others, I soon moved on. So this isn't a sob story, and I don't feel bad about anything that happened now. It was a long time ago, and is more just relevant to how this music was able to shape my life at the time.
Phew okay, now that's over and done with, let's get to answering the question shall we!
---
How did this song change or influence my life, and in what direction.
Well we know where I was to have an idea of the direction, so let's get to the how.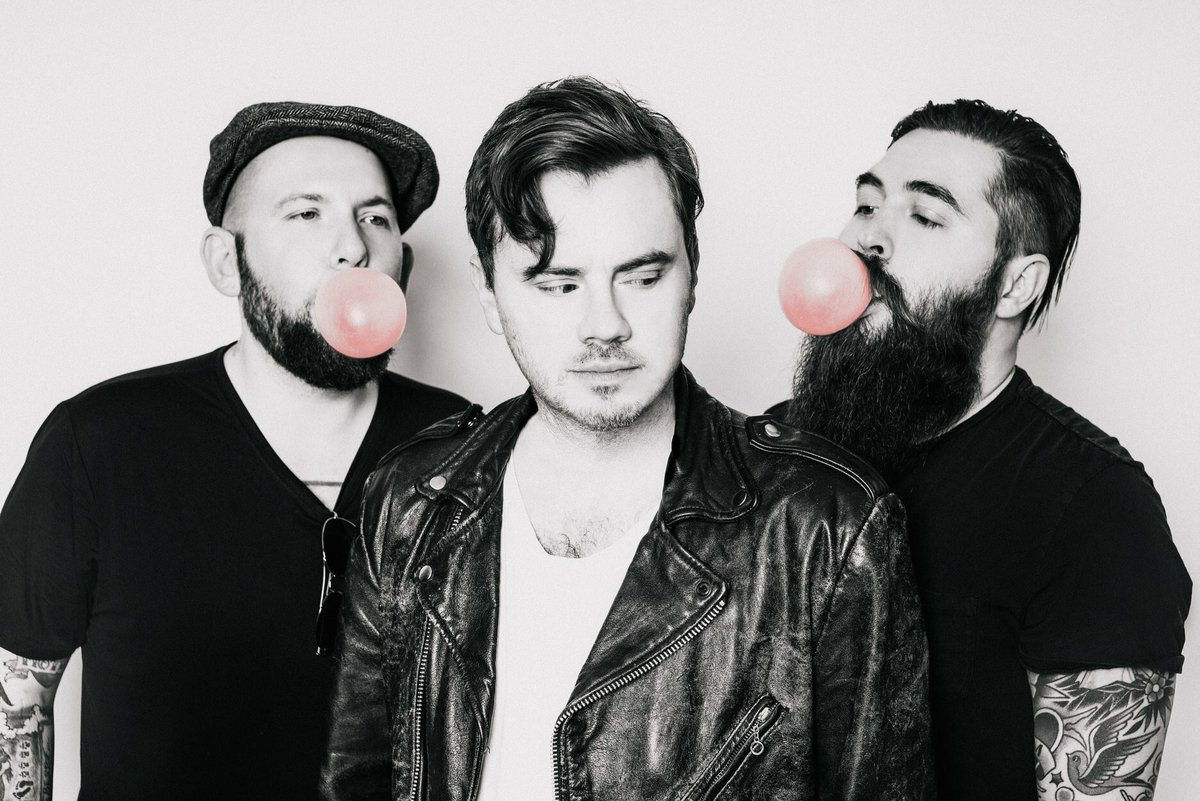 Source
I learnt a lot from their music, and they shaped me in so many ways beyond this song and this bumph, but this is a song that fourteen years later still comes back to me on a regular basis. The lyrics were so direct, and so catchy, they got under my skin, and like the best earworms, rattled round my head, and I couldn't ignore them.
"With your back to the wall you're going to be the lonely one, if you dance all night, you're going to be loved."
And that's what I wanted. So that's what I did, and that line stays with me, sitting on the sidelines only excludes myself. I am replaceable, someone else will dance all night, it's up to me if I want that to be me or not. Then, it meant braving talking to people at other schools, going on dates, going to parties with them, and eventually, I found a place. Now, it's a reminder that when I don't feel welcome, when people tell me they'd prefer someone else and don't even realize why that might hurt my feelings, that standing with my back to the wall might mean no one can stab it, it might seem safe, but I won't have fun there. Got to take the risk and put myself out there if I want the payoff. Get back to dancing Cal.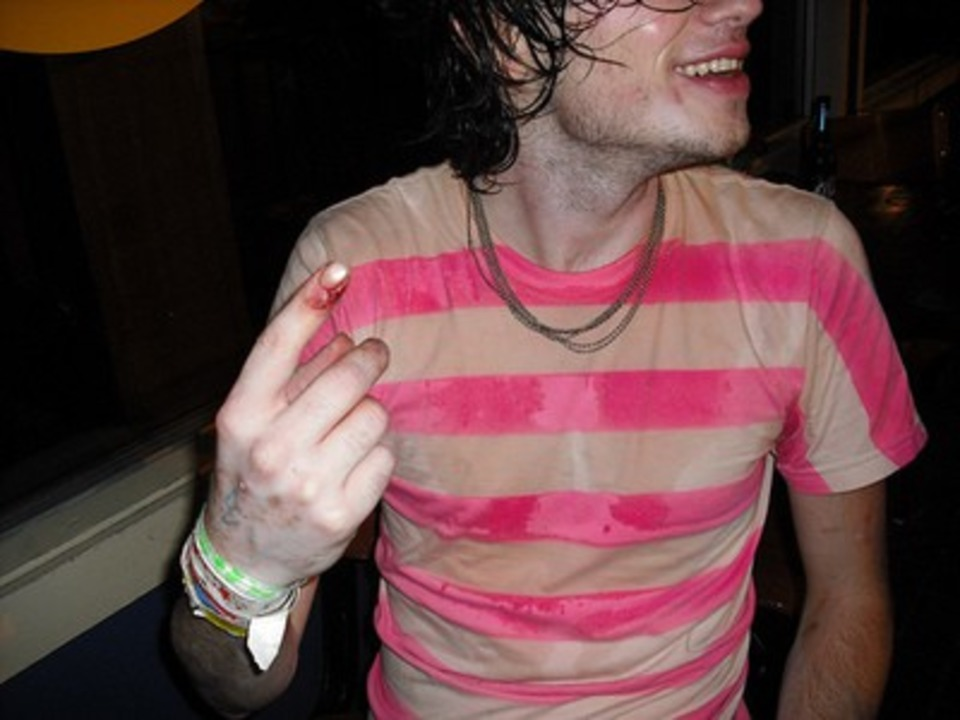 Source
"Don't know where to start, you're breaking my heart, how's anybody supposed to love you, baby till you do?"
I often need a good shake on self-acceptance, but what I love abut this phrase, is it gives me a way to approach it. I am making myself hard to love, I need to make myself easy to love. By focusing on the reasons I don't like myself, I am making them big, and big to other people too. If I want other people to accept me, I have to. It's the first two lines that really make it hit home for me. Where do you start loving someone who is a big ball of self-hate, they have to give you an in, and it is heart breaking. It was breaking my heart too, and hearing that, just hit me like a truck, and somehow still does. There were a lot of lines, in a lot of songs, that for better or for worse, I took to heart and lived by, and it gave me the confidence to defy some of the norms around me, and I found freedom in a lack of acceptance that let me be myself, and through that, people who did want me, who I wasn't replaceable to. This one comes back to me, and I am so glad it does, I can't ignore it.
The Pink Spiders have made a comeback, and Matt Friction has grown in all the right ways, I still adore the music.
Damn that man has always been a punk rock poet; "everything that hurts, converts to lyric" yep Matt, yep it does.
The Pink Spiders, and this song in particular, taught me how much life sucks sometimes, and yeah it does, but "everywhere that I go is like the end of the world" - its the same for everyone, everywhere. Life is just like that, and I can keep my back safe against the wall, or I can dance all night and have fun with people around me. I can shout about my flaws or i can accept myself and make it easy for others to accept me, and it works two ways, I can accept them too, just as they are. We'll take life as it comes, and try and enjoy the little moments we get "We'll sleep in subways, we'll spend time in cafes" and we'll just have fun with the time we get.
So take a leaf out of The Pink Spiders lyric book, party a little harder, dance all night, love yourself enough for others to, enjoy this big crazy adventure, be honest with yourself, and most importantly, let's see what trouble we can get in tonight! And while you're at it, maybe give them a follow over on twitter for their endless (only somewhat misguided) life lessons through music <3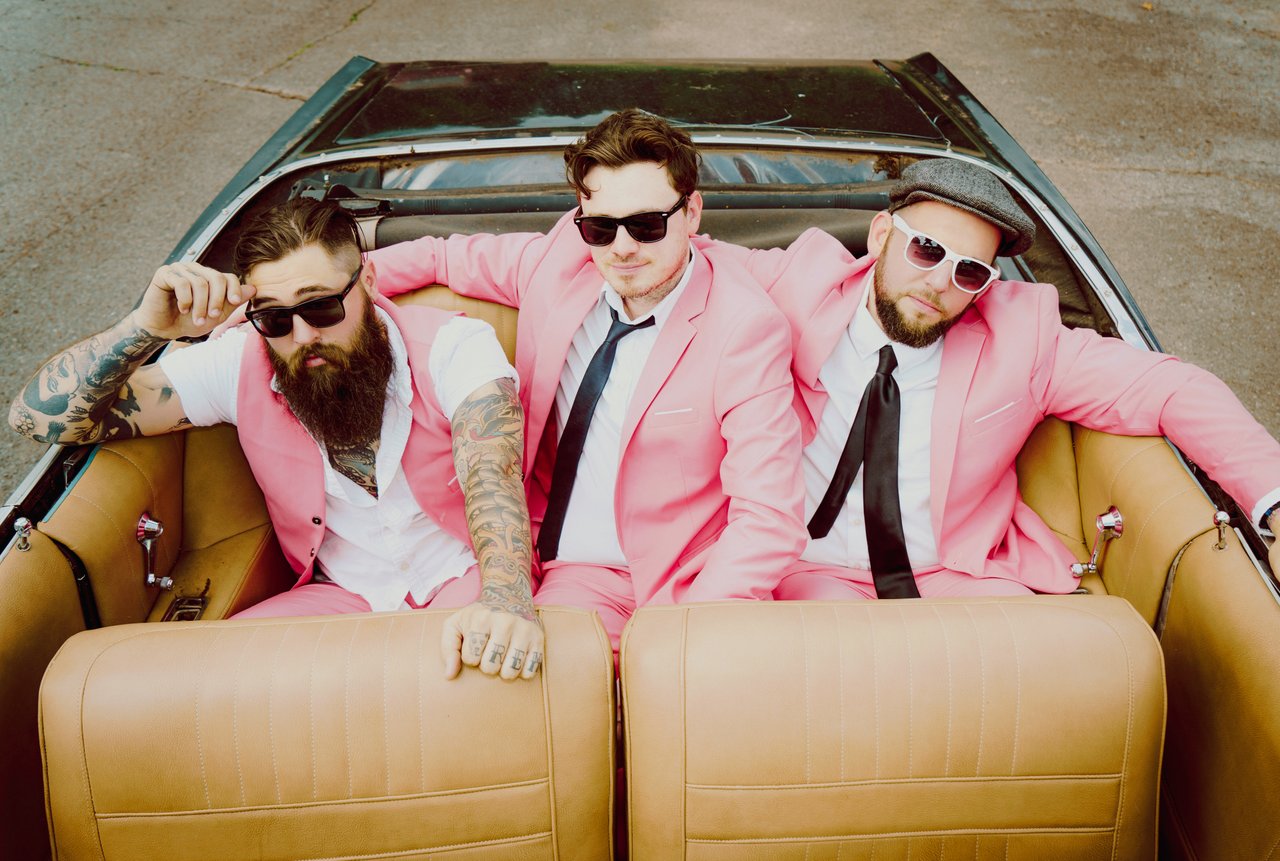 Source
Written for the @bananafish contest to Tell Them About A Song That Has Changed Or Influenced Your Life