Let's make things easier with Onepagex

Today, you will find many people interested in the world of cryptocurrency. More and more users are interested in the blockchain. With the age of the internet and cryptocurrencies, many platforms have been launched, some of which are more difficult to manage. However today I want to talk to you about one of the simplest. This exchange is called ONEPAGEX.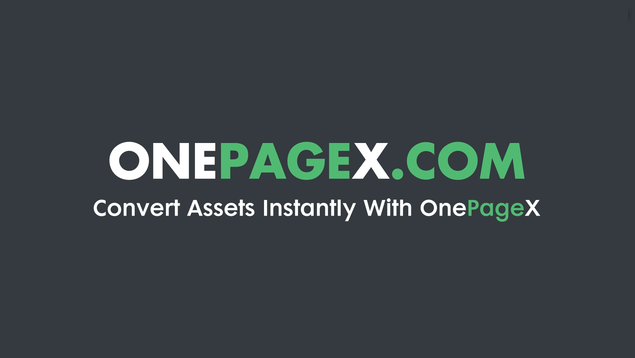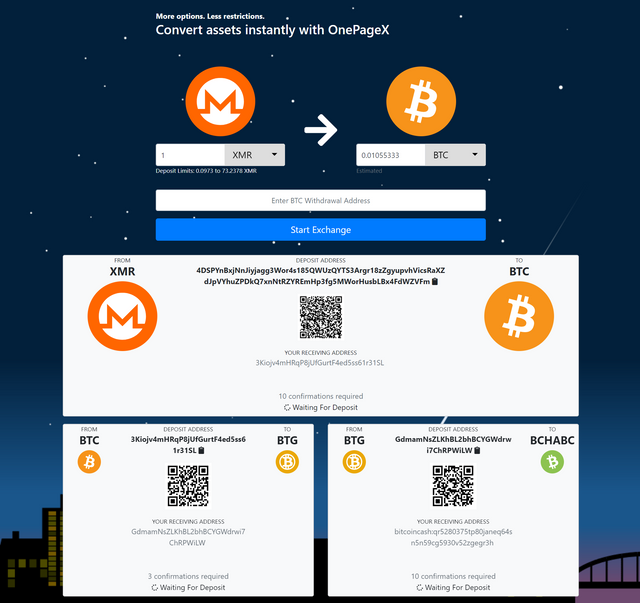 So for those who ask themselves what is onepagex? This is a page that offer to convert cryptocurrencies to cryptocurrencies. It has a large number of crypto-blinds as well as many other features that make it quite interesting.
In the world people will always get difficulties and others who likes easy things. So, Onepagex does not think about those people who are looking for something simple and fast. Because with Onepagex you can make your cryptocurrency conversion quickly and as easy as possible.
Now for those who have the question why is it so simple? Well here I show you the steps to follow. 1. Pick the two assets to convert. . 2. Enter a withdrawal address and click "Start Exchange". 3. Deposit, and your done. Now we just have to wait and how long? approximately 25 minutes you will have made your transaction.
Other benefits with which onepagex account is that you can make multiple transactions. All from the same page.
Onepagex Also think about those people who have blog or web pages related to the world of cryptocurrencies. Facilitating the Onebox widget.