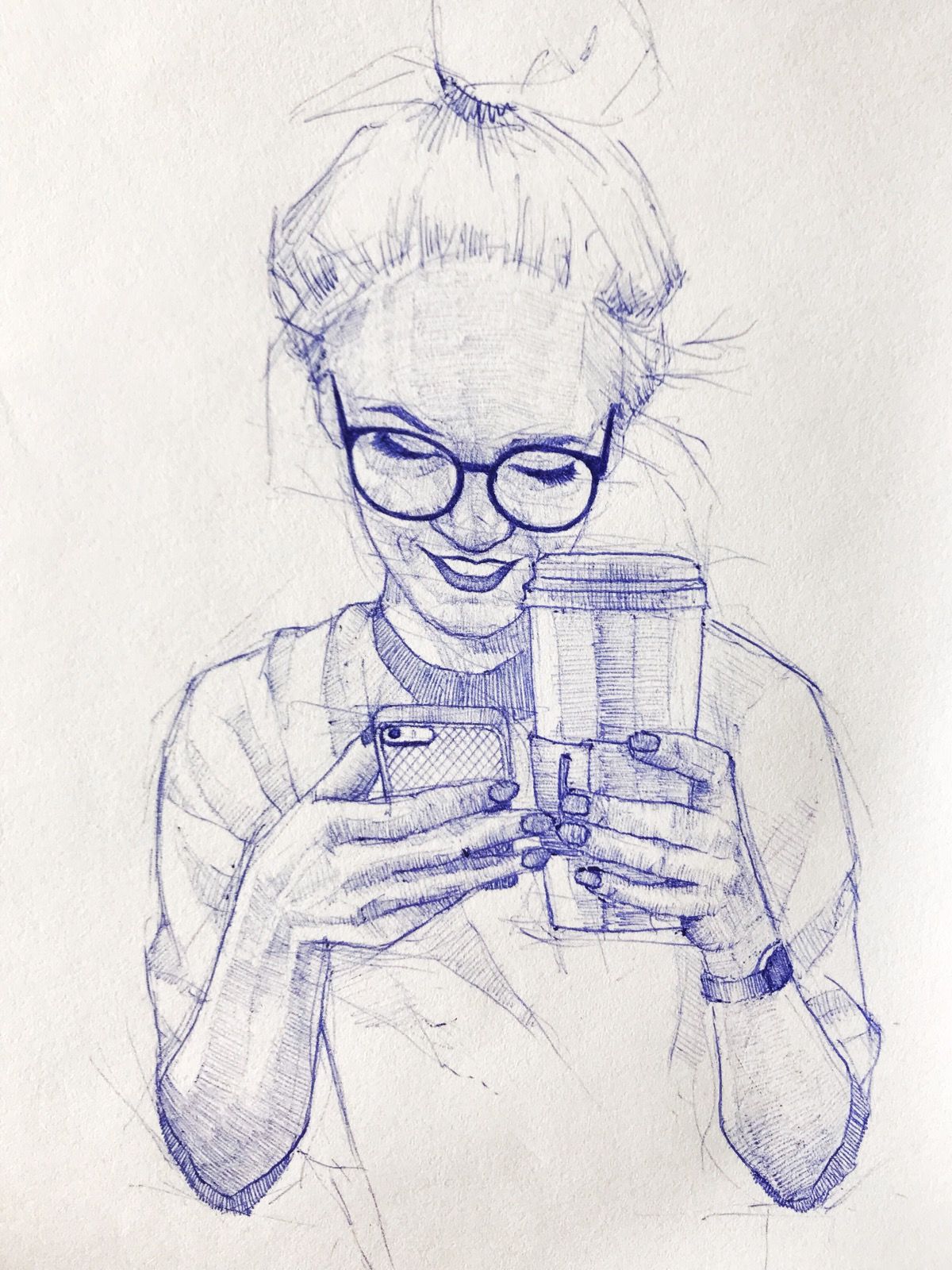 Hey guys!
We are moving to the next round and I am happy to invite you to Daily Drawing Challenge #9! The picture I drew for this round shows the girl enjoying her coffee while chatting with someone. She is smiling and looks happy. In other words, she enjoys her little things. So...
Theme 
"Enjoy the little things". This is it. You are free to draw everything you associate with this simple, but meaningful phrase. This is the phrase that we all often hear, but have you ever thought what your little things are? You may use any medium, both traditional and digital artworks are accepted.
The winner takes it all
I am giving away half of the payout for this post no matter how much this post earns to only one person whose work I choose.
All submitted entries will be featured in my future posts. I will upvote all submitted entries and testers some of them.
Rules (Please read carefully! Twice!)
– the picture is drawn by you and you are publishing it for the first time specially for this challenge;
– use the tag "cookiedrawing" (not necessarily first);
– upvote&resteem this post (the more exposure it gets, the higher the prize will be);
– post your entry in the comment section to this post (I will not take into consideration entries that are not posted in the comment section);
– entries are accepted until 2 p.m. UTC (10 a.m. EST), May, 27.
You must follow all the rules to participate. I will announce the winner of Daily Drawing Challenge #8 in my next post.
Ready? Set. Go!