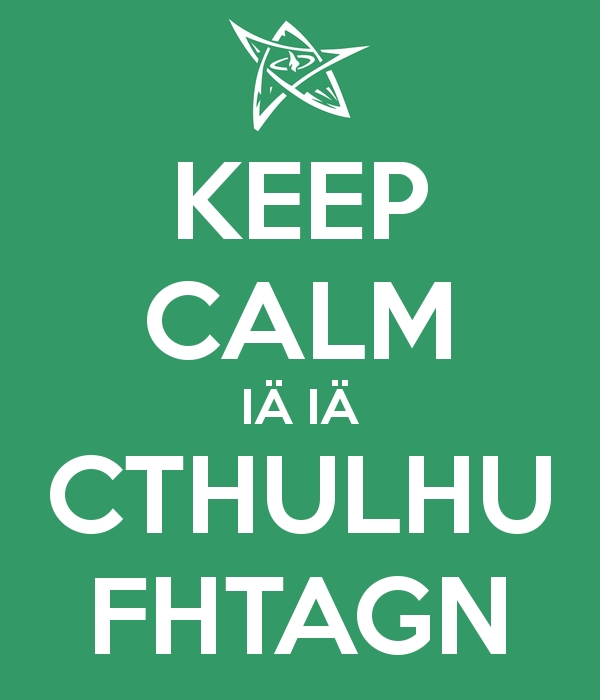 source
Iä Crowdmind followers! We have great news! You probably know how much we care about different things, and work productivity of our friends is always imperative! Today our friend @f3nix, chief of the @bananafish community shared his problem on our Discord server.

We all know how much effort these guys put in their activities, and there is no doubt that @bananafish is one of the most productive communities around. Now is the time to turn the favor, and help their leader worship the Old Gods at his workplace.
CHALLENGE
What is the best way to successfully (and discreetly) introduce the cult of Cthulhu to your workplace?
Be creative and describe us how you would do this. Don't forget to leave a link to your post in the comments and pay attention to the following rules:
Contest deadline is 26.02.2019
No plagiarism, no real-life practice, the key is to have fun and not to summon anything…
Post a link to your post in the comments section (yes we already told that)
Use #CrowdOfCthulhu hashtag (not mandatory)
Well, no other rules.



1st PLACE: 10 STEEM
2nd PLACE: 5 STEEM
3rd PLACE: 3 STEEM

Jury: @f3nix, @hidden84, and @hiddenblade
Thank you for participating and happy crowdsourcing. If you don't know what Cthulhu is, use google or check this link
https://en.wikipedia.org/wiki/Cthulhu