Over 50 Steem in prizes!
Closed

#Steem got you down in the dumps? #NewSteem ruining your gains game? Are you sick and tired of watching your crypto stacks diminish in terms of fiat? Tired of this endless political nonsense #fakenews? Are the cooler shorter days making you sick of it all?
Crypticat has got your back!

(keep scrolling for details)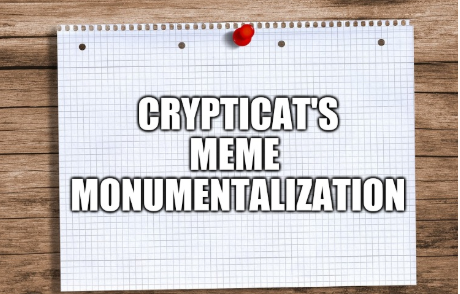 Curating is a Waste of Time
Bidbots Get You Downvotes
Stopped Caring About Quality
Tribes Are Filled With Manipulators
Good Writing Takes Too Much Effort
Bring on the MEMES!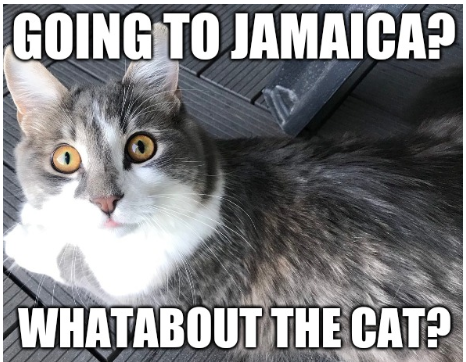 WHATABOUT THE CAT meme sets the standard. I want to see something original, funny, creative it doesn't matter, just have fun. You can make your own post, put it in the comments below, just have fun!
Prizes
Let's start with an 11 Steem bounty split between everyone who posts a qualifying meme
A 5 Steem prize to anyone who makes us ROFLMAO
A 3 Steem prize to anyone who makes me ROFL
and a 2 Steem prize to any post that makes us LOL
There is a 51 Steem limit for now but it could go higher if the content is good enough. Feel free to use the #jahm tag in your comment or post if it's related to Jamaica, Reggae, Weed, Vacations, etc and you will probably get a solid upvote from @donald.porter because he is a huge supporter of all things meme.
Prizes can be payable in #steembasicincome, #steem, or #jahm (market rate on the day of post-expiration)
MAY THE BEST MEMES WIN!
---
Posted via ReggaeSteem | Reggae Culture Rewarded

EDIT: Multiple entries are welcome!
---
Posted via ReggaeSteem | Reggae Culture Rewarded