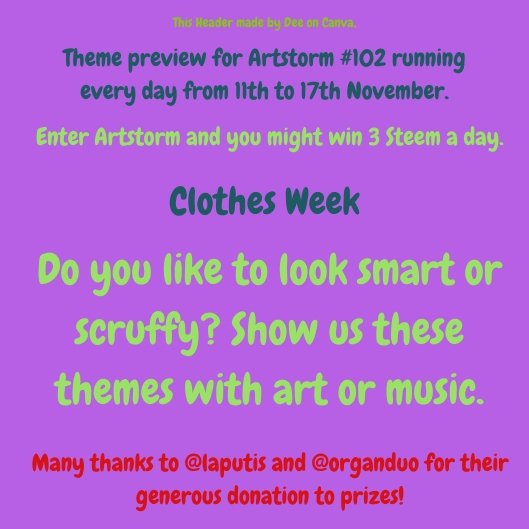 Hey Everyone!
Do you like to look smart or scruffy? Use your art or music jingles to illustrate these themes you might win 3 Steem a day.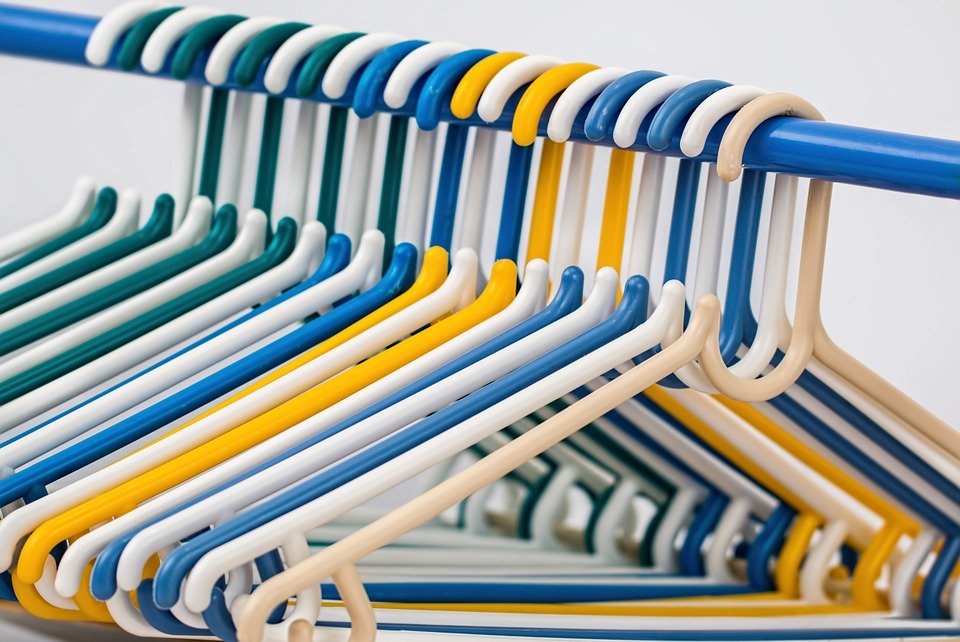 Here is a preview of the themes for Artstorm Contest #102... 'Clothes' Week:
Monday 11th November – Hats
Tuesday 12th November – Coats
Wednesday 13th November – Pants
Thursday 14th November – Shirts
Friday 15th November – Dresses
Saturday 16th November - Sorry, no contest today.
Sunday 17th November - Fancy Dress Costumes
Artstorm is a contest for challenging yourself and having fun!
Artstorm Contest #102 will run every day from 11th to 17th November inclusive (7 days altogether).
Each day I post a 'Clothes' theme. Entrants should create pictures using the medium of their choice.
Each theme runs for two days.
Digital, musical and non-digital (trad) art are accepted.
Your entries must be your own original work relating to the theme and created for this contest. No old art, please.
The prize will be 3 Steem each day.
All prizes are paid after two days, for the entry or entries I like best.
Winning entries will be carefully designed and presented.
Please post using Steemit or SteemPeak so I can upvote you.
This is what you need to do:
• Make a post for each of your entries with the title 'Entry for Artstorm Contest #102 - 'The Theme of the Day'.
(This week there is no contest on Saturday.)
• Leave a link to your post and a picture of your entry in the comments below.
• If you upvote and resteem this post it helps me afford the prizes for another contest.
Sorry, photography is not accepted.
The entry closing time after 2 days is 8:00 am UTC (Follow this link for a time zone converter.)
Don't leave entries here.
I will make a daily post for your entries.
I hope YOU will have time to enter and have fun!!