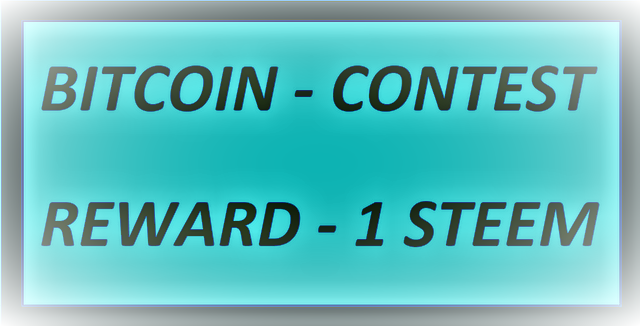 How to win 1 steem?

- Follow me (also for more free Steem give aways!)
- Comment the BTC price for today closing prices at the comments! (see details belows)
- Give this post an upvote!

- Leave a comment with your number predictions for today's closing prices (prices close at 02:00 UTC or 22:00 EST), and you will have a chance to win 1 STEEM.
- The comment with the closest prediction will win 1 STEEM.
GAME RULES:
Everybody can join in.
Winners, must follow this account, give this post an upvote an must be the closest to the closing BTC price of today.
Comments must be submitted before 18:00 UTC or 14:00 EST to be eligible.
Price predictions must have 2 decimals. Predictions with more or less than 2 decimals will not be counted.
HOW & WHEN TO CLAIM THE PRIZE:
Another post for claiming rewards, rule updates, and general questions about the contest, will be created after the current contest day ends --> so don't forget to follow!
The winner will receive the 1 Steem between 24 - 48 hours after this post ends!
Have fun and the best of luck to all of you!
P.S. Check  https://coinmarketcap.com/  for the closing prices of last week!