Join Onepagex.com - instant crypto exchange

Hello, if you want to try an Exchange you should do it with ONEPAGEX
Nowadays at world-wide level one hears topics related to cryptocurrency, Exchange, blockchain
Onepagex is an Exchange that has managed to capture a large number of users, since this Exchange offers speed and security, in addition to offering the exchange of more than 140 cryptocurrencies. This great Exchange had its launch in 2018 and this is the 8 contest launched on onepagex.
This platform has the ability to be striking because the low costs, large number of cryptocurrencies, easy steps to perform the exchange, all transactions can be made from the same page.
Everything you have in onepagex
For users who have a blog or web, onepagex today has a widget so you can use the code and use the exchange of cryptocurrency from your page, all this you can get with ONEBOX.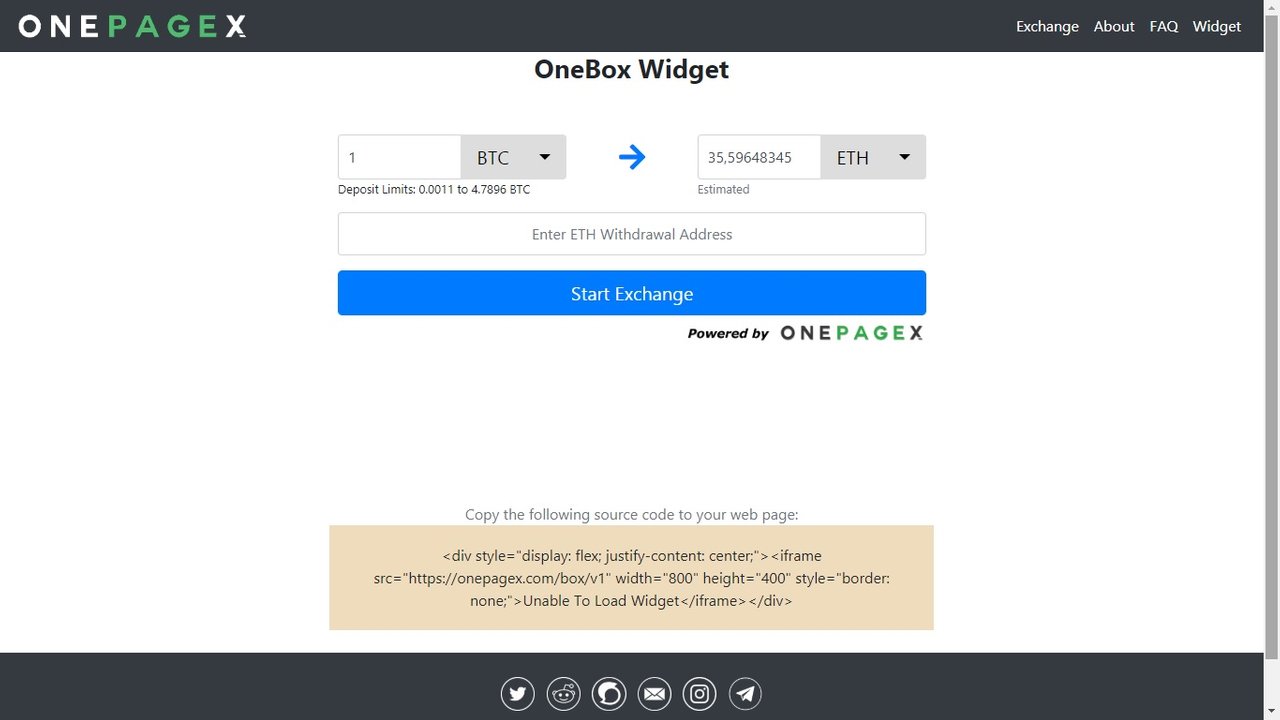 The steps to perform the cryptocurrency exchange are 3 and will be discussed below.
1.- Pick the two assets to convert.
2.- Enter a withdrawal address and click "Start Exchange"
3.- Deposit, and your done