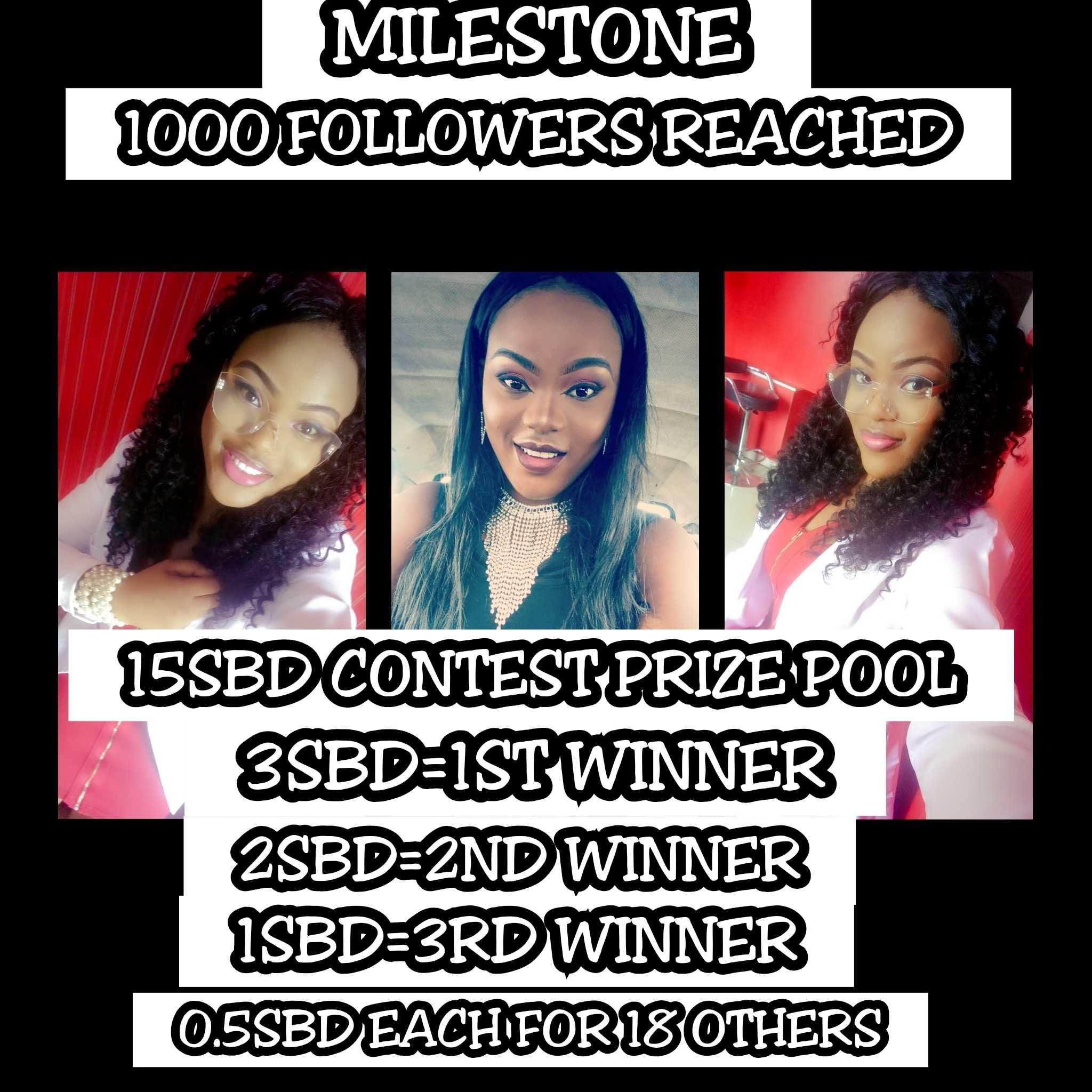 This morning when I got up and checked my steemit blog I realized I had reached a certain number of followers and I was all surprised and yes I was pretty happy.
Don't know how it happened but it's something worth thanking each and everyone of you that made up to this number and so this births my first contest on the blockchain for you all.
The Steemit block chain is one amazing place to be and has helped me developed myself in fields I didn't believe I could thrive in.
I started blogging on the 23rd Of January 2018 and see how far we've come.
The steemit block chain simply requires your activeness, consistency, good relationship and exceptional contents.
On this day been the 5th Of June 2018 I would be organizing a simple contest just to say thank you to you all.
The prize may not be so big at the moment but I hope it is appreciated by everyone.
The Contest
Eligibility: Everyone is eligible
Contest: In at least 100 words only, tell me what the love of a mother means to you.
Rules Of The Contest
All entries should be a comment under this post.
Your comment entries should be wonderful and pretty emotional because mothers are rare gems, let's know how you feel about the woman who carried you for 9months in her womb and succesfully brought you to planet earth.
Resteem this post for more visibility, Follow the account @eunireal1, Upvote this post.
Contest ends when this post payout.
If you fail to follow the rules you may not qualify for the prize😉
Prize
1st winner gets 3sbd
2nd winner gets 2sbd
3rd winner gets 1sbd
4th-21st winner gets 0.5sbd each
My Judges
@onos
@inspiredgideon1
And my very self @eunireal1
I'm really happy and grateful to many persons and communities on the block chain who keeps making my stay here blessed:
I JOINED LOTS OF COMMUNITIES AS A MINNOW💙💜💙
THANK YOU @steemnaira, @gratefulvibes, @africaunchained, @naijapidgin, @euronation, @genesisproject, @esteem, @backtoschool, @stach, @air-clinic, @goldenproject, @wafrica, @steemgigs, @bigwaves, @adsactly, @bloggersheavens, @promo-mentors, @steemjet, @steemsugars, @ulogs, @airhawk-project, @teardrops the list goes on and on, I LOVE YOU ALL.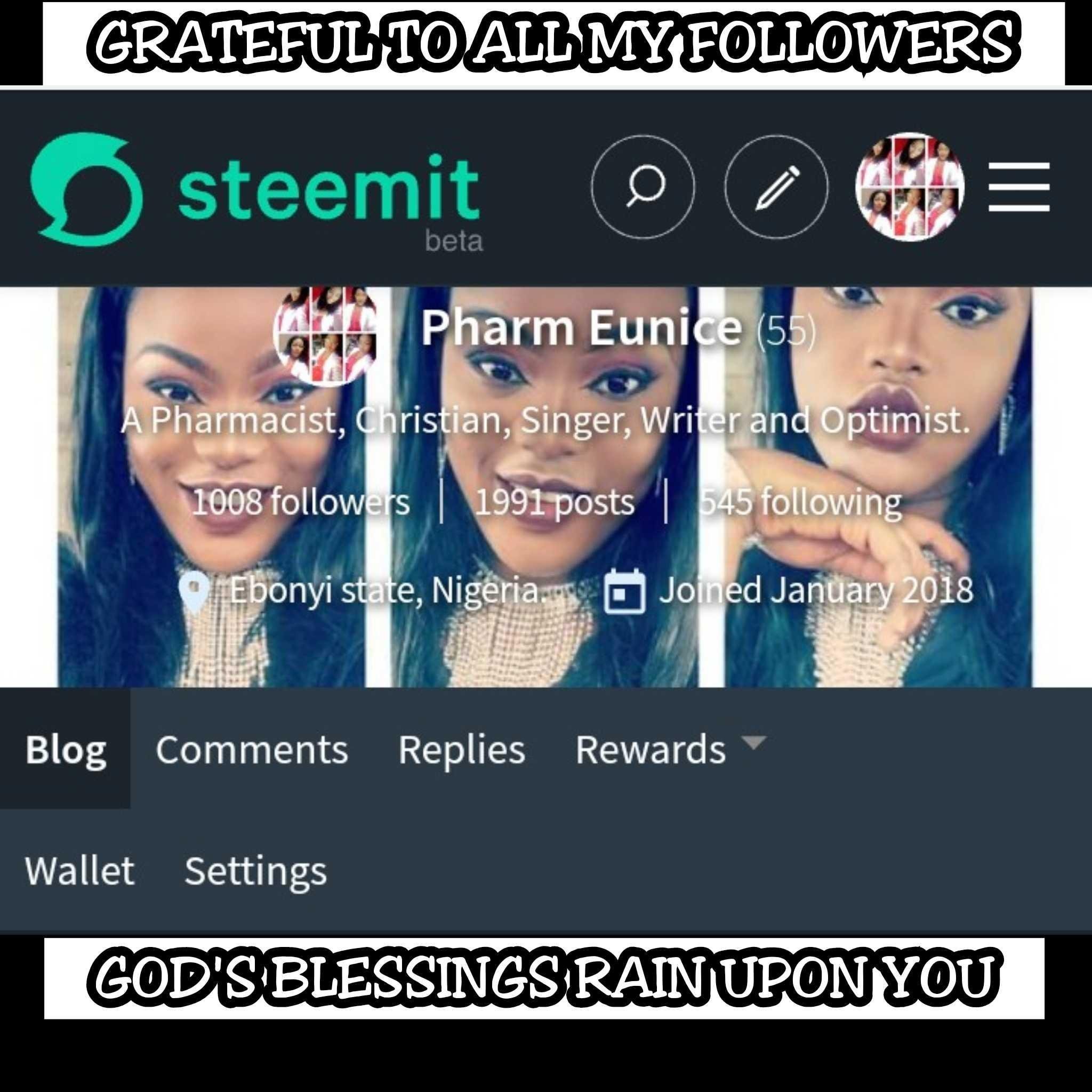 Special thanks goes to certain individuals who have been great friend's to me and highly supportive I can't list you all but know that Eunireal1 loves you, my thanks goes to
@mcsamm, @michaelcj, @paradise-found, @surpassinggoogle, @misterakpan, @dante31, @jeaniepearl, @ogoowinner, @ejemai, @pollux.one, @neoxian, @eurogee, @destinysaid, @horpey, @amec, @samminator, @inspiredgideon1, @celineaugustinee, @ritaagustin, @ackza, @mrprecious, @nairadaddy, @empato365, @surfyogi, @uche-nna, @richforever, @otemzi, @lordjames, @prettyjules158, @iconnelly, @dhavey, @jamesmovic, @hornblende, @mimy, @ehiboss, @camzy, @uyobong, @nairadaddy, etc.
At the moment these are the names I can remember, wow I feel pretty excited
SO WHAT YOU WAITING FOR DEARIE'S LET THE CONTEST BEGIN, BLOW MY MIND.
THANKS STEEMIT, I AM GLAD I AM A PART OF THE BLOCKCHAIN