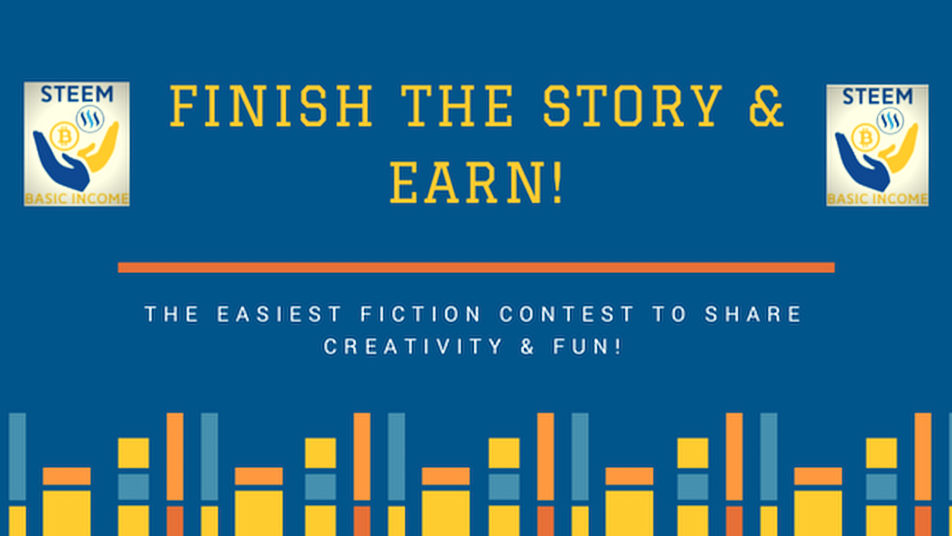 A contest with a pot of 3 @steembasicincome shares + the SBD payout, where everyone wins? You're in the right place!
Dear fictio-holics friends, week # 10 has been summoned from the outer space! Even this week, our splendiferous contest presents two novelties which I'm sure you'll appreciate:
1000 followers goal reached! The Bananafish Lord is pleased. To celebrate I will add 1 additional SBD to the pot for you all!
This is not new but let me point it out: in this place creativity and original ideas are rewarded with @steembasicincome shares. At the same time, relax, have fun and you know that you don't need to write a lot (this time I recommend a limit of 500 words). A good idea is worth more than many words!
Interaction and upvotes/comments between participants are highly encouraged! As always, I recommend you to post your good work on your blog for giving it some deserved visibility (but you also can put it in the comment section).
For this week, say temporarily goodbye to Damarthy and our naughty teddy X00-711 and prepare to immerse in a very particular atmosphere!

The Script
Penelope had too many porcelain dolls. Her father, Til, had warned her when she was a child, "If you get one more doll, they'll rebel! That many dolls in one room have a mind of their own!"
He had said it with the kind of serious face that meant he was joking.
She had stopped buying porcelain dolls anyway when she turned 13, thinking they were kids stuff. They all got put in boxes, because she wasn't willing to let go of them, and who knew, maybe when she had kids of her own, they'd want to inherit her doll collection. Or maybe they'd be worth something someday.
But he must not have been joking.
The morning after Penelope had purchased Hans, the Oktoberfest doll, because it was just so silly and it reminded her of the year she and her husband, Charles, had lived in Germany, she took it out of the Dolls of the World bag to show her 6 month old son, Jacob. He tried to eat its face, as he tried to eat everything's face. The dog, Cupcake, had growled and barked, as she often did when things that looked like they had eyes seemed to make intense, unblinking eye contact with her.
Charles, ever the practical worrywart, swooped up the kid and the pup, put on the wearable baby garment, and took them for a walk so Penelope could take a nap. Penelope set Hans in the closet where the rest of the dolls, all still packed away, were.
She took a nap.

For those that want to join the fun, here is how this contest works:
1. You receive an unfinished fiction story or a script
2. You finish it with your own post or a comment in the comment section. A limit of 500 words is recommended.
3. YOU WIN! 3 @steembasicincome shares to the writers with the best ending + Wednesday's post SBD PAYOUT between all the participants who won't get one of the 3 shares
It's so simple and, most of all, we'll enjoy our fiction ideas!
Nothing is mandatory here, but voting and resteeming is highly appreciated!




What's next?
The result will be out on Monday 7th May, 11 pm avg., UTC +1 (i.e. California is UTC -8). Submission deadline: Monday 7th May, 8 pm, UTC +1. There will be time for everyone to develop the fiction idea.
If you like this contest..SPREAD THE GOSPEL! I'm grateful for your resteeming and word of mouth. Everything helps to help us grow together!
GOOD LUCK, BRAVE STORYTELLERS!