Do you know what exsanguination is?
Exsanguination is the loss of blood to a degree sufficient to cause death. One does not have to lose all of one's blood to cause death. ... It is most commonly known as "bleeding to death" or colloquially as "bleeding out". The word itself originated from Latin: ex ("out of") and sanguis ("blood").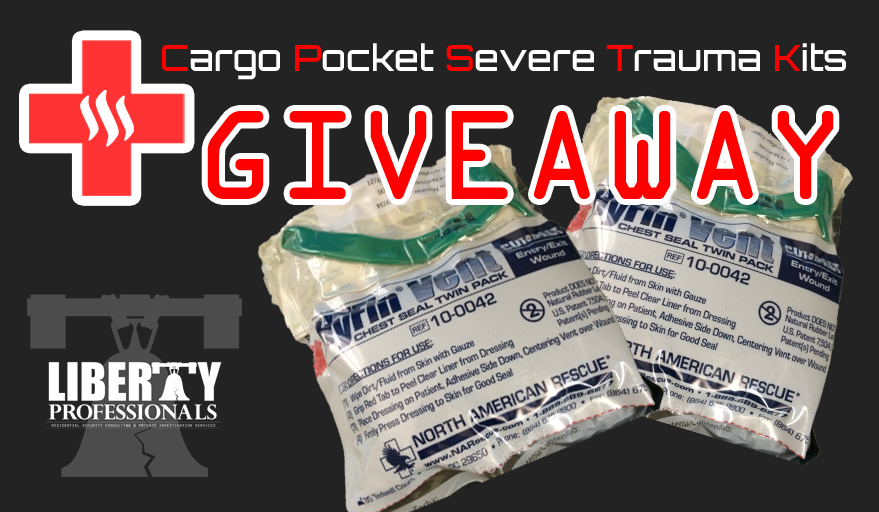 According to an article in Discover Magazine, more than half a million people bleed to death each year. Those deaths are not all combat wounds either. Many people die from car accidents and other severe trauma. Depending on how bad the injury is, you could bleed out in less than two minutes.
---
The ambulance isn't going to get there to save you.
---
You or someone near you has to perform immediate care, or you will die from a severe bleeding wound. The National Trauma Institute reports, "After a traumatic injury, hemorrhage is responsible for over 35% of pre-hospital deaths." People die before getting the advanced help they need.
A regular first aid kit will not stop severe bleeding either. You need a kit that is specifically designed for it. I looked for one that would work, but none were offered that had the individual components I needed. The ones I did see were designed for the military or police too, and they would have their own pouch to be worn on a belt or to be mounted on a chest rig.
D.A.R.K. Trauma Kit
shown to the right. It is extremely expensive for the small amount of supplies it has however, and it cannot be stored easily in a pocket.
---
I gave up searching for a pre-built kit and made my own.
---
For a lack of a better name, I call it a CPST (Cargo Pocket Severe Trauma) Kit. Here is a list of the contents:
Ever Ready Bandage Battle Dressing First Aid Compression Bandage (large wounds without arterial bleeding)
Celox V12090 Blood Clotting Granule Applicator and Plunger Set (Deep puncture or bullet wounds that are too small to be packed with blood clotting cloth. At the Vegas shooting people were using their fingers to plug bullet holes in victims.)
Celox™ Z-Fold Gauze (Blood clotting cloth that is stuffed, packed, into a large wound with arterial bleeding. Place the packing material as close to source of blood loss as possible even if it is deep within the body.)
NAR Hyfin Vent COMPACT - Two Pack (Chest seals to place over bullet or stab wounds that have penetrated the chest cavity and can cause a collapsed lung. They let air out but not back into the wound.)
North American Rescue Nasopharyngeal Airway (Adult nasal airway tube to be used when a person, for whatever reason, cannot breathe through their mouth.)
North American Rescue ARS Decompression Needle (33% of military combat casualties are due to chest wounds that cause the lungs to squeeze the heart until the person dies. By releasing the built up chest cavity air, the pressure on the heart is relieved.)
The needle should only be used by a properly trained person, but I've included it in the kit anyway since wounds to the chest can easily cause the problem. If a person has a severe wound to the chest and is dying because of the pressure, using the needle isn't going to make their situation worse.
The kit does not include medical shears or tourniquets. You should have a way to quickly remove clothing, but it doesn't have to be a pair of shears. I also carry two tourniquets on me. One is an actual military designed retail bought model, and the other is my leather belt that has had holes punched through the entire length of it.
---
Here are some photos of the kit:
---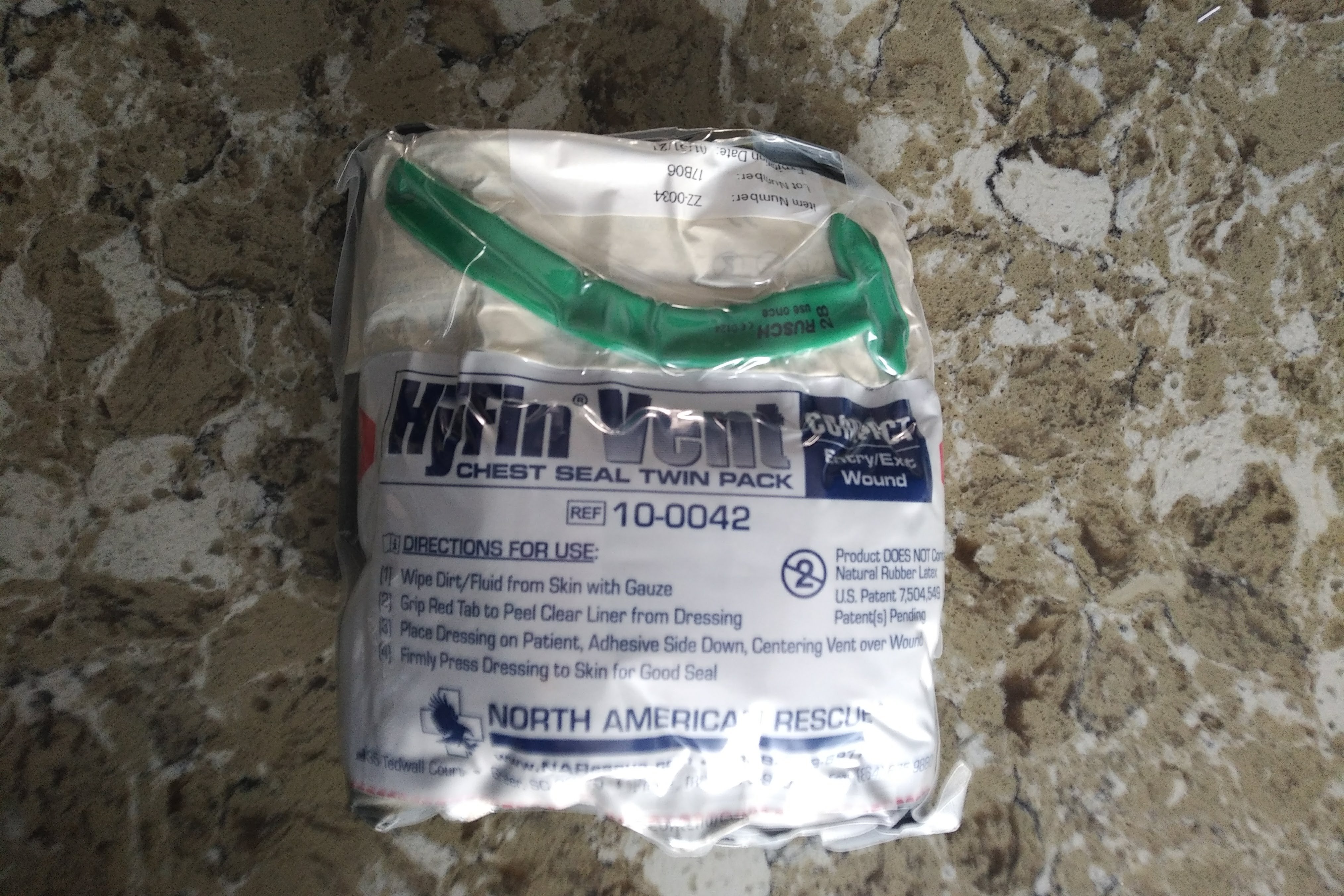 A vacuum sealer is used to make the kit compact.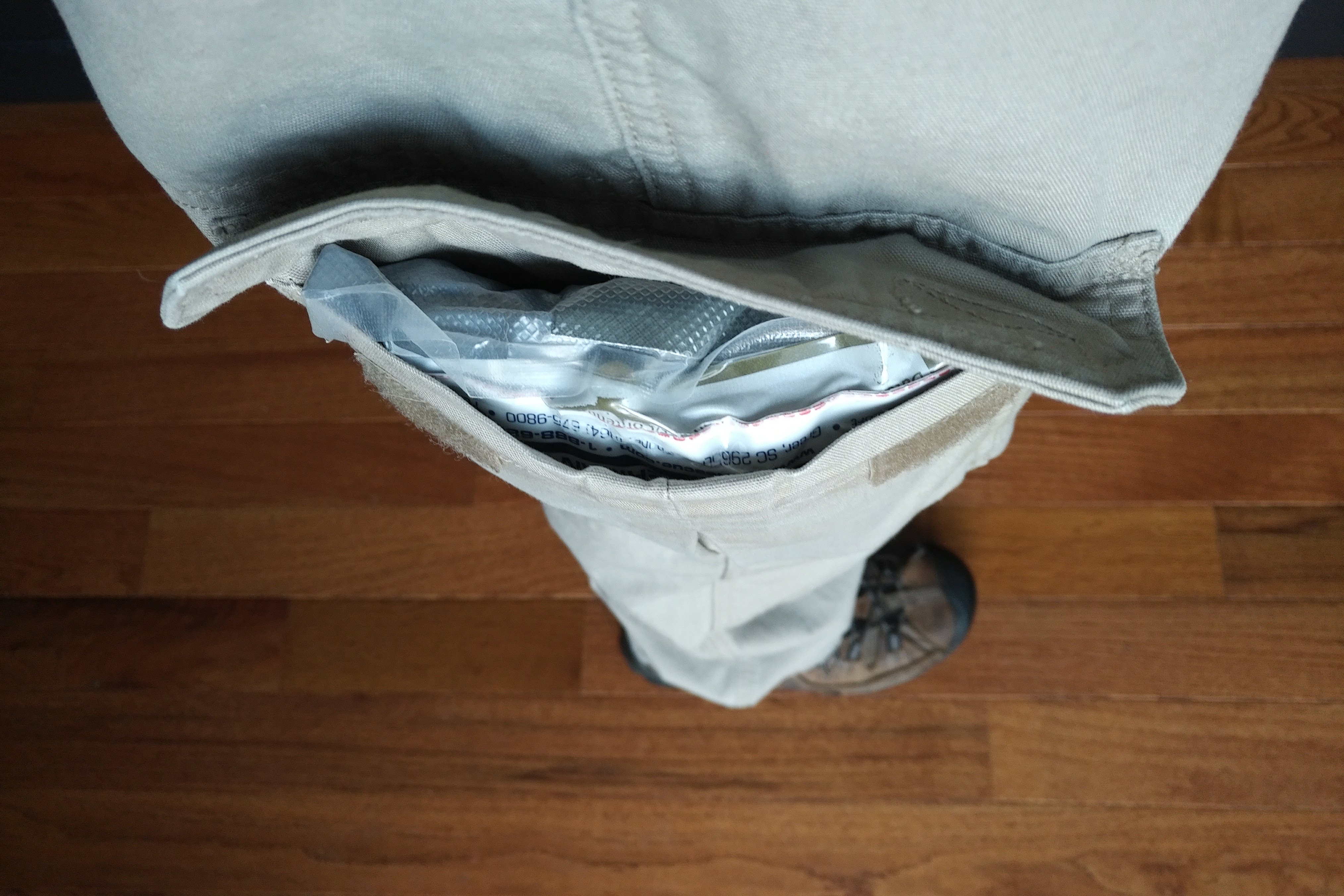 That allows it to fit right into a cargo pocket.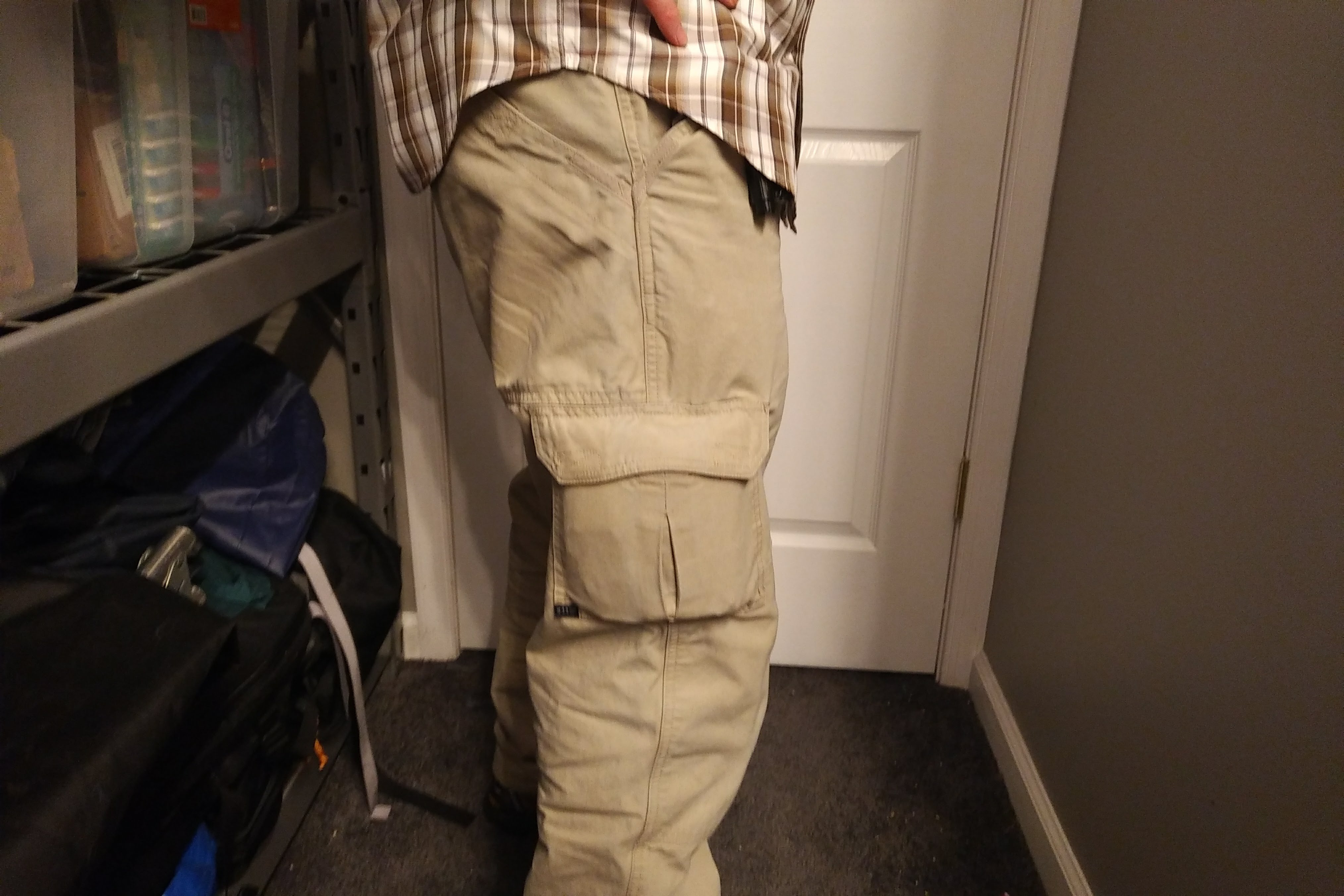 Then it becomes part of your EDC (Every Day Carry).

Right before Christmas, I purchased enough individual components to make 10 kits. Most of them were sent to my friends, to include @grow-pro and @mbrown121500, as gifts. Two kits remain. Until recently I wasn't sure what to do with them, but then I came up with the idea to do a contest and giveaway.
---
The contest and rules are simple:
---
Whoever resteems this post to the largest number of followers wins a kit. Then the last kit goes to the person with the most non-bot upvotes, actual number of votes not dollar amount, to their reply. The reply must contain an image of their EDC drop (everything carried on them on a day to day basis).
Make sure your image includes a way to confirm your identity. Purse contents are acceptable for the ladies, but no packs or similar containers for the guys please. Both winning requirements will be tallied at the end of the usual 7 day post payout period. Thanks for your participation and good luck everyone!
Edit: The cover image was updated thanks to @grow-pro's contribution and help. Thank you, brother!