Ever heard of TULIP? Well, I don't mean the flower, but the token. If you haven't already, then you know now and you can get some free tokens easily by resteeming this post.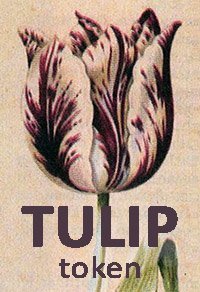 Tulip Will be an auction and trading game. If you are familiar with @onecent and @addax games, then you know what I'm talking about. It all be similar to them but better and bigger with more rewards in play. Very easy, right?
When will Tulip Start?
Tulip will most likely start today 8th August, 2019 at 8pm (@busbecq's local time) but it could delay a bit, don't loose hope.
How will the Tulip Game be like?
As stated earlier, it is similar to ONECENT and ADDAX. To better understand it, and a look at the posts and steem-engine markets for both @onecent and @addax.
How long will the Tulip Game run?
The Tulip game is scheduled to run for 4 weeks or 28 days.
---
If you have any questions, leave a comment.
resteem this post and make a comment letting me know to receive 20 free tokens
First come first serve basis-leave your steem engine account name for your tokens.