We have our winner !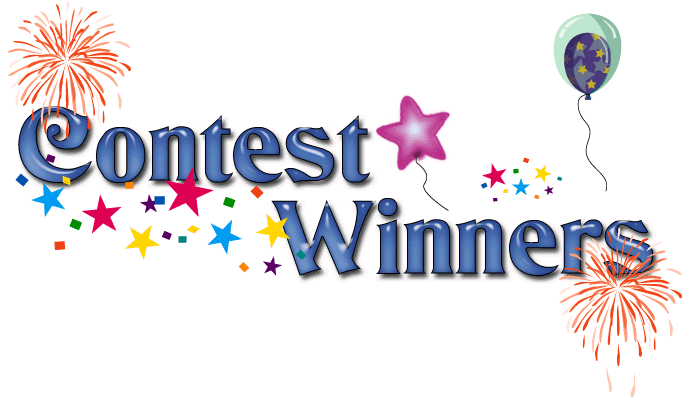 Yesterday I posted a challenge. Tell me how I made my upvote arrow spin! I requested a couple pieces of information and got a lot of responses.
Some seemed to think it was a glitch, and they offered tech support (not a glitch)
Some said it was browser related.
One or two mentioned a double click but did not provide other info.
Here are the videos I posted showing what you were to find the hack for...
The first video I uploaded showing the hack.
Then this one to show it is not a glitch, but Intentional.

I found this using a Linux based computer and the chromium (open source) browser. Every time that I pulled up my vote slider and double clicked, I was able to make the arrow animation work. I tried it on all the computers in the house. I don't have Windows or Apple, but I did try one with Fedora and none of my browsers could spin it.
The winner said it works on Debian, using Firefox. I might not have believed it but there is a supporting video on their post. Good going!
Out of 30 possible entries we have a winner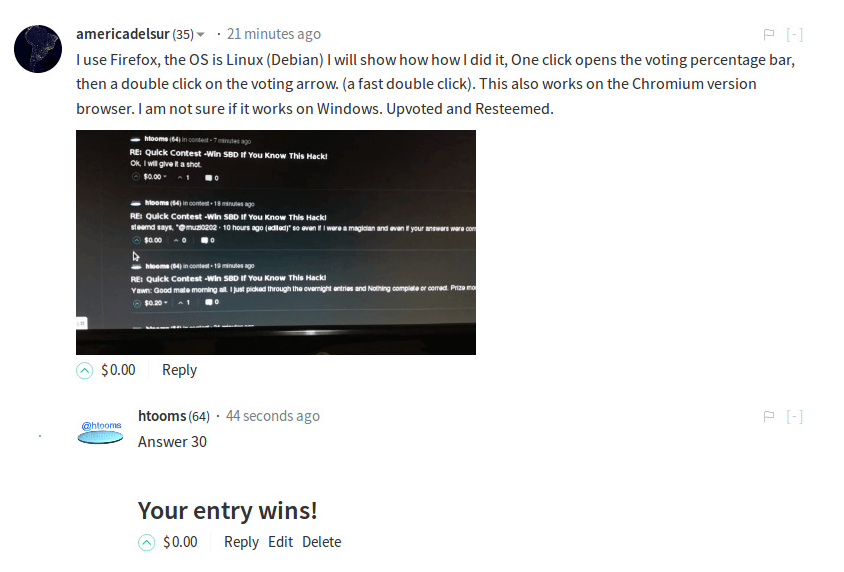 Your 20 SBDs are on the way!



Thanks for taking the time to play!

Remember. Your job is to make sure people know that simply putting it "on the blockchain" does NOT mean that it is on the Bitcoin (or another reliable decentralized) blockchain.