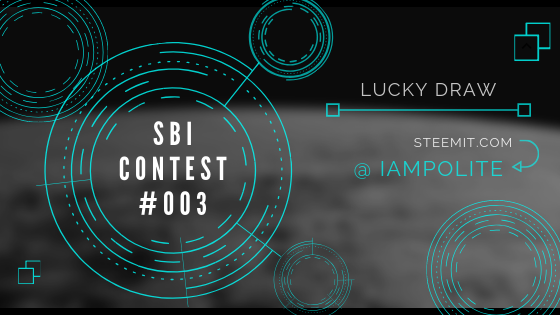 Rules
comment "SBI Share @username" - e.g. SBI Share @iampolite
Tag a friend who might be interested in contest (optional).
I want to support the contest.
Upvote the contest
Resteem my contests.
If you have some extra steem you can also host a contest. Just send me a memo with your username and #SUPPORTGIVEAWAY.
Follow me to get notified for regular contest updates
In the next post (in two days), I'll use a tool https://wheelofnames.com/ to choose the winner for this giveaway.