The Steemit jar was full...
And the contest post posted. The guesses rolled in and there were a few that were very close! I am actually very happy about the winner because they are a small newer account. I believe this reward will help them a lot!
A huge thanks for everyone who played. I truly do appreciate it!!!! But on to the winner....
@UZAIRK FINISHES IN FIRST WITH THE GUESS OF $210.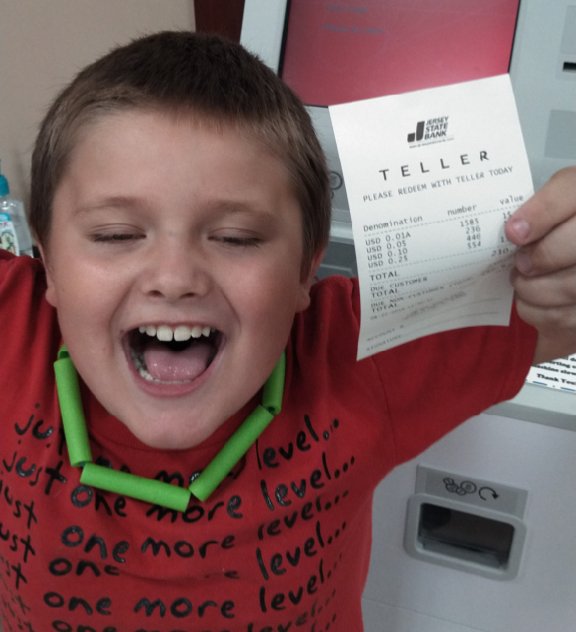 The actual amount we cashed in was $210.19. Not too bad for just collecting coins for posting to Steemit!
Thanks again to everyone who played! All rewards have been sent out. If you believe I have made any errors or you didn't receive your portion,PLEASE let me know so I can fix it.😁
I would like to take a second to also thank #NEWSTEEM for helping to make this possible. With the recent changes I (personally) have seen a great increase in my returns for the investments I've made. Enough so that I have recently further invested. I also am discovering that mainly the serious minded people of our community are continuing on and that a lot of the spam has dried up. Thanks to everyone that are doing their part to take this place to it's position of full potential!