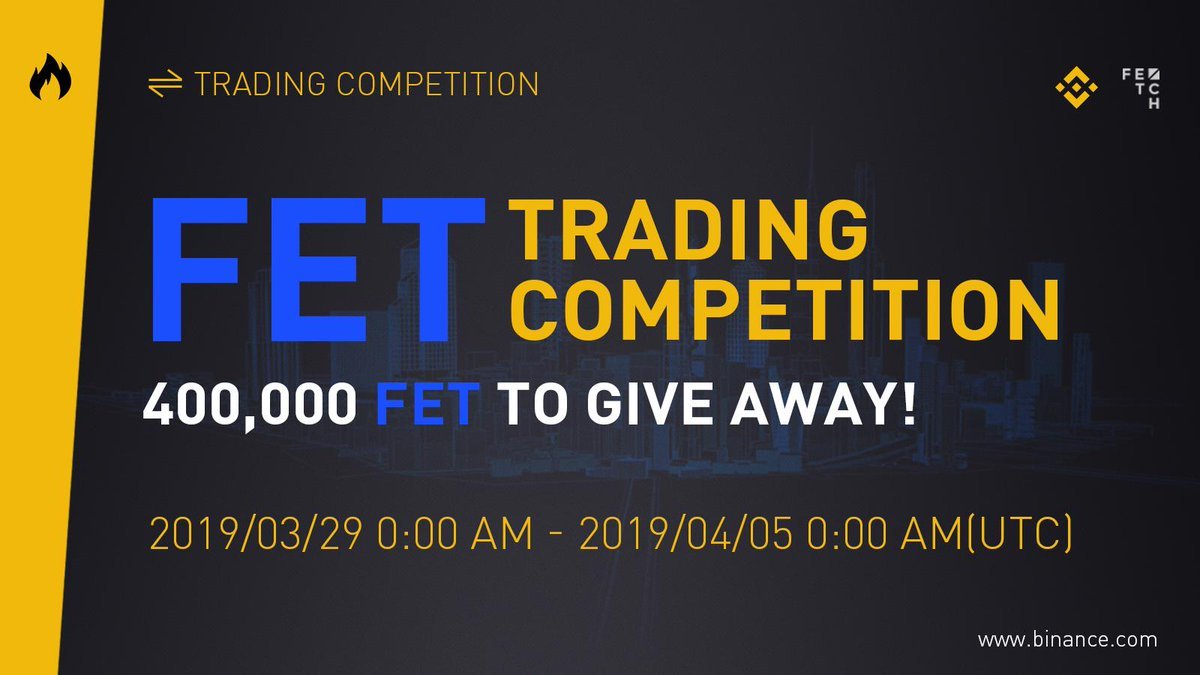 image source
Not quite long Binance listed FET on the exchange, to celebrate these, they have made a partnership together with the Fetch.AI Team, and have committed a total of 400,000 FET in prizes to give away to our users worldwide!
Trading Competition: 300,000 FET to Win!
If you are a trader on binance you will be ranked in terms of the total FET coin you buy or trading volume traded on your Binance account, it also includes the FET buy and sell across all FET trading pairs during the period when the competition is still going on on Binance
The first prize : 100,000 FET
The second prize : 50,000 FET
The third prize : 30,000 FET
Fourth to Tenth position : split 120,000 FET
Lucky Ranking: 100,000 FET to Win!
The users ranked 11th, 21th, 31th, 41th, and so forth until 991th place of the top 1,000 FET traders based on the trading volume (including buys and sells) during the ongoing of the competition will split a total of 100,000 FET.
The prize is going to be shared two weeks after the competition, and you can always check for your prize by the distribution link on binance.
Visit binance to start trading FET