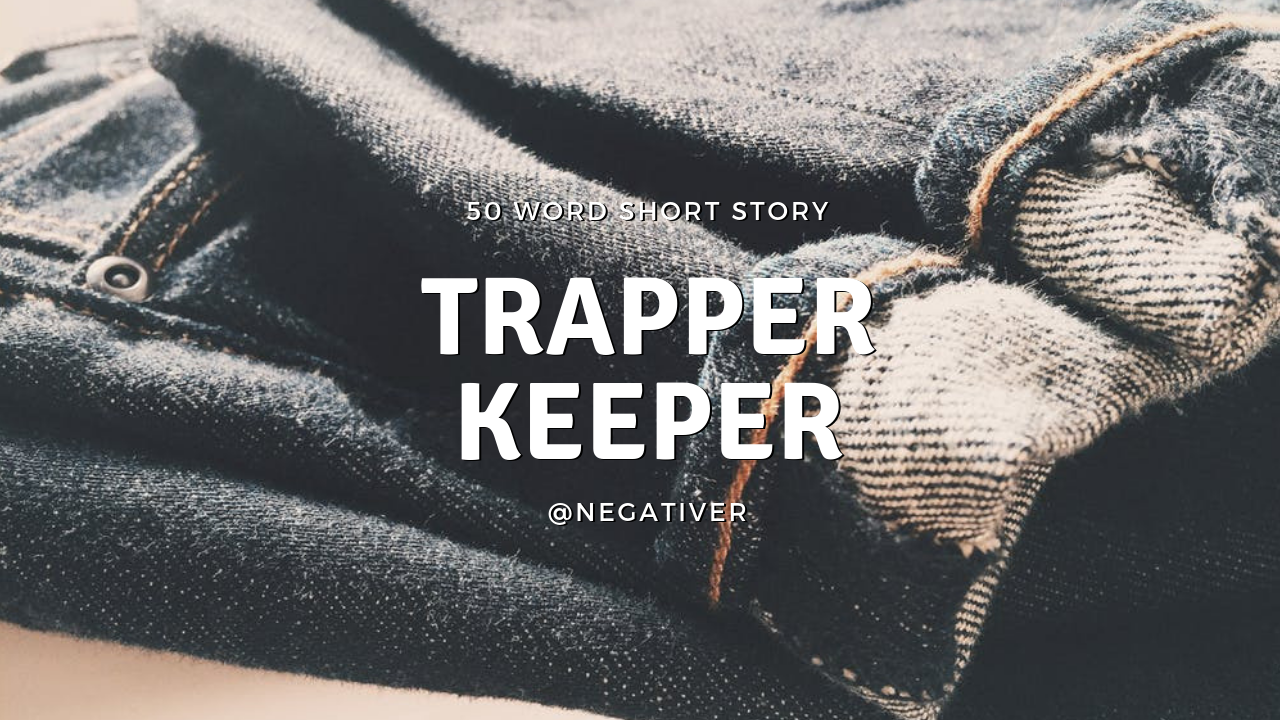 Prompted this morning by @jayna's prompting, I promptly assembled a story for her 50 Word Short Story Contest with the prompt of 'child'. I've been remiss in my entries as of late, but since I have a slow period this morning in my work day I felt I could fit one in. Since I missed last week ('bells'), I worked that into the story too. Two-for-one deal. No extra charge!
Since good stories often feature something that the author has actually felt, seen, or experienced, that is what I drew from here.
---
I clutched my worn Trapper Keeper, avoiding the children, head down. But I couldn't avoid their laughter in the halls behind me.
"Who still wears bells?"
"Too poor for anything new?"
Whatever. What do they know? I thought I looked good.
Raising my head, I walked to my next class.
---
Ah yes. My Lamborghini Trapper Keeper and my out-of-fashion bell bottoms. Going to school in the 80s was hard. Style was changing fast, and there was no internet to tell you what was cool or uncool. Just the children. It was hard to keep up, and I didn't really care to try. Much better being an adult where being out of style is the norm and nobody bothers to make fun of you.
---
Posted from my blog with SteemPress : http://negativerealm.com/trapper-keeper-50-word-short-story/
---