Only 24 participants until now - come on and join!
It looks like I need to do some crazy actions again to attract more participants :)
Thanks to @steembasicincome for mentioning my contest in their post A Weekend at Contests. It always reminds steemians to check out not only my contest.
Also a big thank you to @contestkings for their support and mentioning the contest in their post Contest Kings Verified - 11th November 2019. I'm glad to be a member there!
Be sure to check both posts for more contests!!!
---
This week's ticket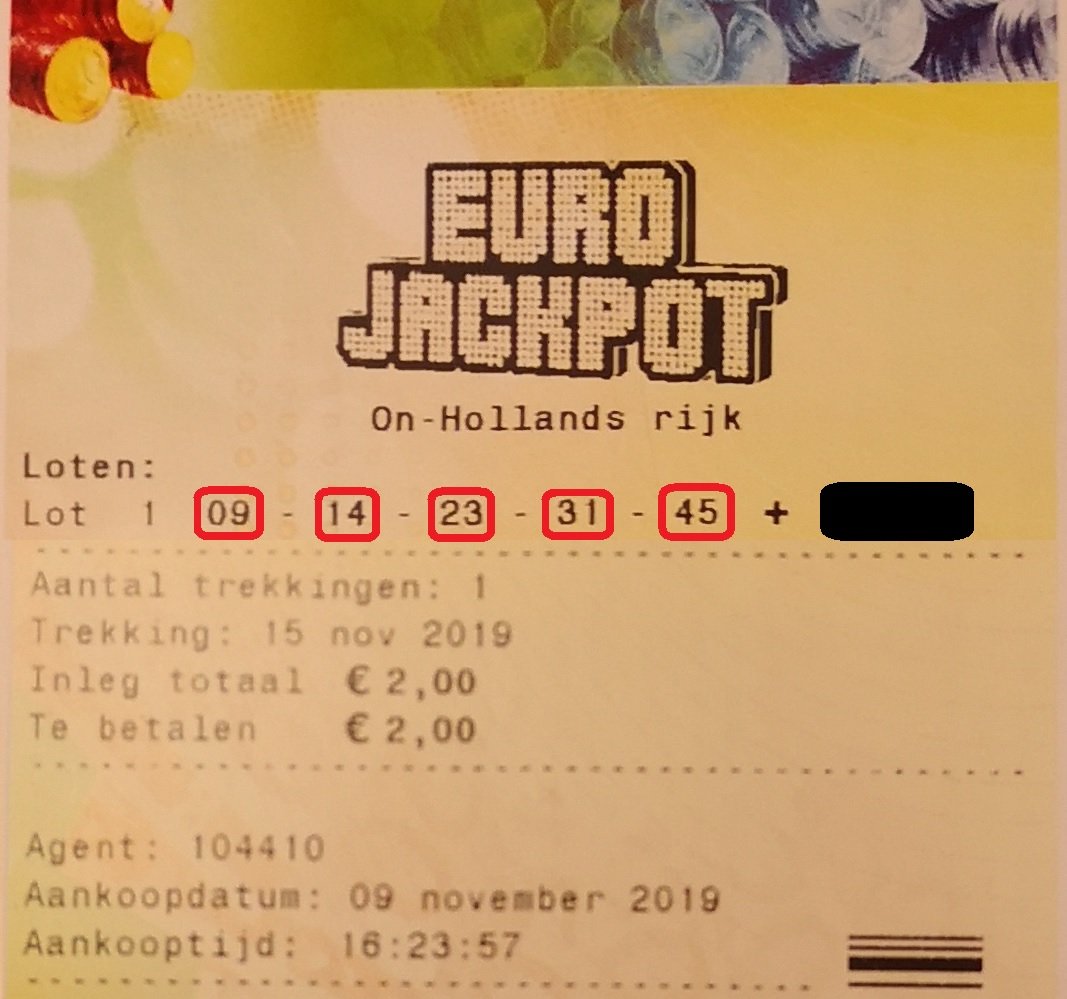 Overview of the entries we have until now
---
Summary
All fine so far! No invalid entries - no entries to optimize.
23 is the absolute favorite this week - I got no idea why.
So one thing is for sure already: if 23 is drawn we'll have many winners but if not I'm afraid we'll have to draw some winners to reach at least 5 ;)
There is no need to act for you - this post is only for your information and to let you check if I did my job correctly.
If I forgot someone or something please let me know in the comments - I'm also only human and do this all manually - no scripts involved ;)
Join the fun if you did not yet by clicking and commenting here before Friday 15st of November 2019 at 7 PM CET (6 PM UTC).
STEEM ON!!!
Buying STEEM with fiat money or selling STEEM for fiat money is easy now! Low transfer rates and no need to go via other coins anymore! Check bitvavo and give it a try. Registration and transactions are super easy!

If you love dogs you might want to take a look at @dog-marley's stories.
If you love music you might want to take a look at @psionic-tremors' blog.

For free Bitcoins every hour click here
For free Bitcoins every 5 minutes click here
For free BTC Cash every 5 minutes click here
For free Dogecoins every 5 minutes click here
For free Litecoins every 5 minutes click here
For free Dash Coins every 5 minutes click here