After a successful giveaway I did two weeks ago I decided to do another one. The first one brought me around 130 followers which was pretty cool and the amount of SBD I made on it was even more than what the giveaway offered which was 5 STEEM.
The giveaway winner last time was @petar.pekovic I got to know him a little bit after he won, cool dude check out his page!
This time I will be giving away DOUBLE THE AMOUNT IN SBD!
10 SBD = $52.5 at the time of this post!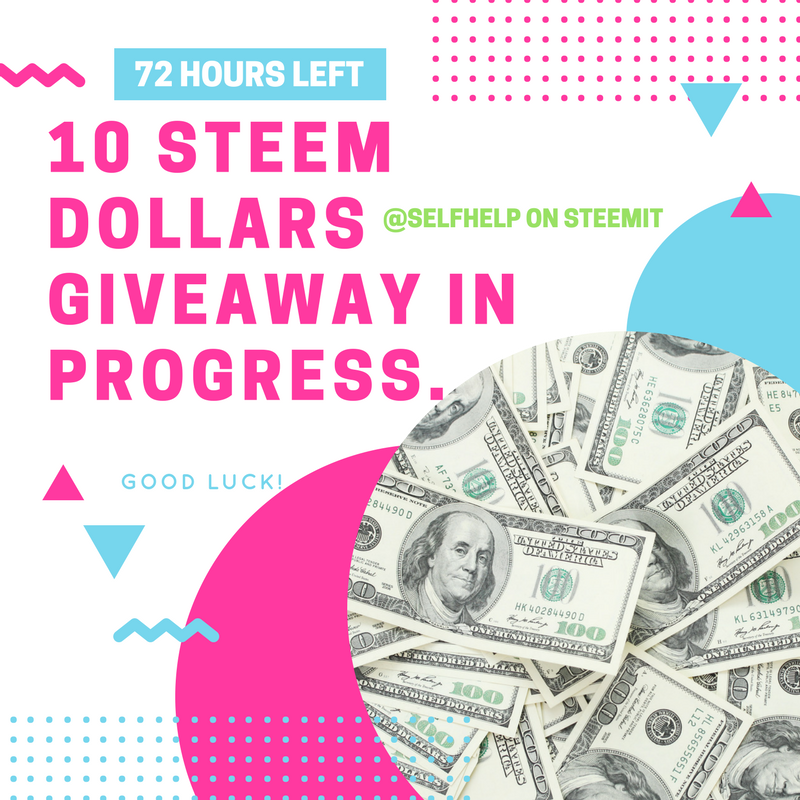 Here are the rules :
1. Like this post.
2. Resteem this post.
3. Comment a random number from 1 - 1000.
4. Follow me.
After you do all this you are eligible to win the prize, winner will be announced in 72 hours, good luck everyone!
I can send funds to any SBD wallet you prefer.