INTRODUCTION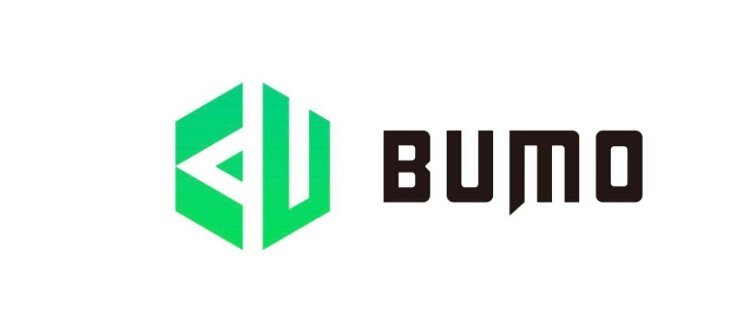 Blockchain technology has been a big game changer, and it has ensured that more individuals can benefit from solutions, as opposed to a smaller contingent, previously.
BUMO is an ubiquitous trust network that ensures digital assets or value can flow without any obstructions from one point to another.
The advantage of this is that assets can move much faster than what is achievable in public chains.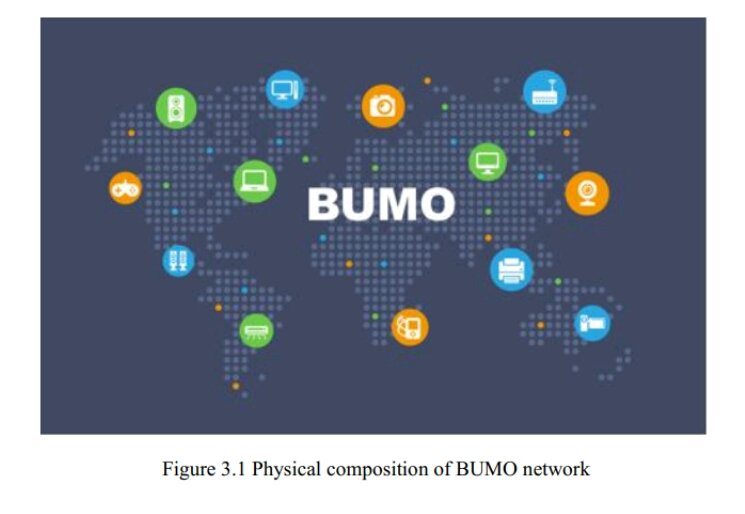 ADVANTAGES OF BUMO
INTELLIGENT INTERNET OF THINGS VALUE CHAIN
Experts say that there will be about 45 billion IoT devices by 2020. when devices are intelligent, they can create value and be used in moving digital assets from one point to another.
The blockchain will acts a universal digital asset book and will be responsible for making sure that transactions can occur between devices.
By bringing in decentralization, BUMO will be able to reduce the cost organizations will need to carry out their activities.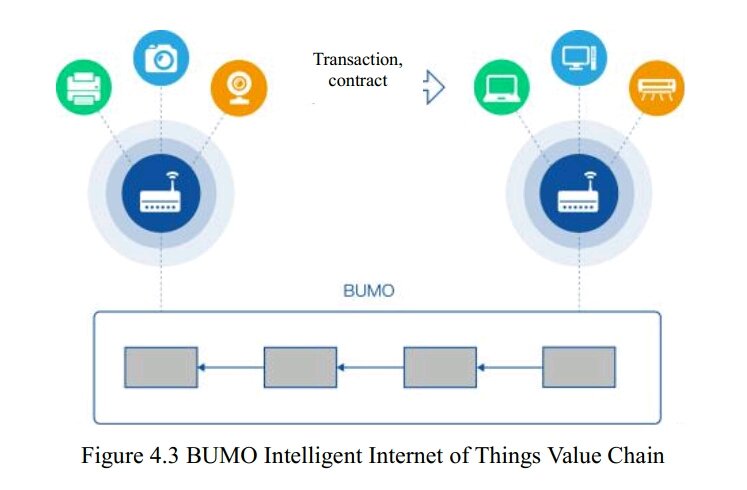 FREE FLOW OF DIGITAL ASSET
Assets that are stagnant, not moving forward or backwards do not add value to the network. The essence of BUMO's network is to facilitate the ease of movement of digital assets from one point to another.
Unlike previous solutions, when a user has a corresponding private key, they are able to share data across the blockchain network.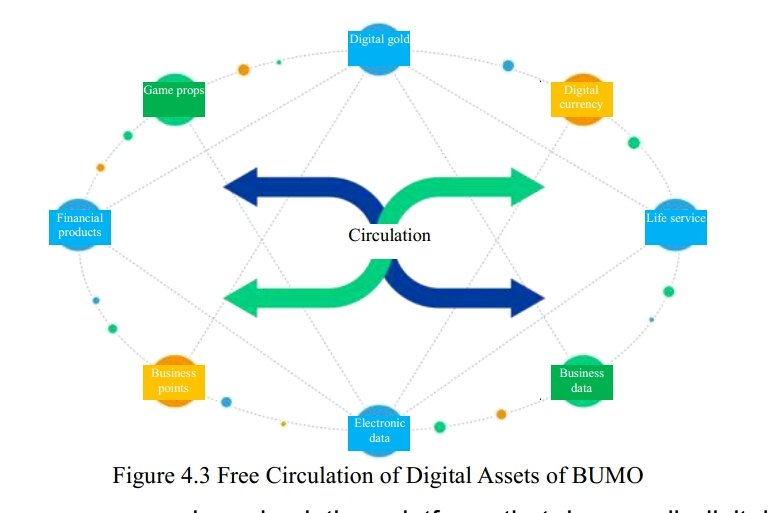 PHYSICAL COMPONENTS OF BUMO
NODE
Nodes are smart devices that make connectivity on the network possible. They are capable of making autonomous decisions and they are also open.
CANDIDATE NODE
One a device has node capabilities, that node can apply to become a candidate node. The selection process usually involves the first N node being selected.
VALIDATOR NODE
Only candidate nodes can become validator nodes. To become a validator node, a node has to pass through a lottery/election process.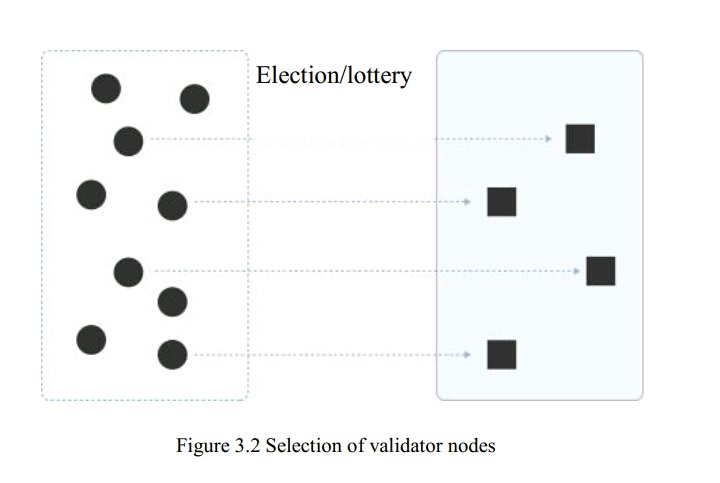 SMART CONTRACT
BuVM (BUMO Virtual Machine) is the environment where smart contracts on BUMO are executed.
BuContract makes sure that common programming languages such as JavaScript, Python, c and C++ can be used in deploying smart contracts on BUMO. The use of WebAssembly also ensures that programming languages in use can be extended.
It also is the bridge that ensures that communication with the physical world is possible.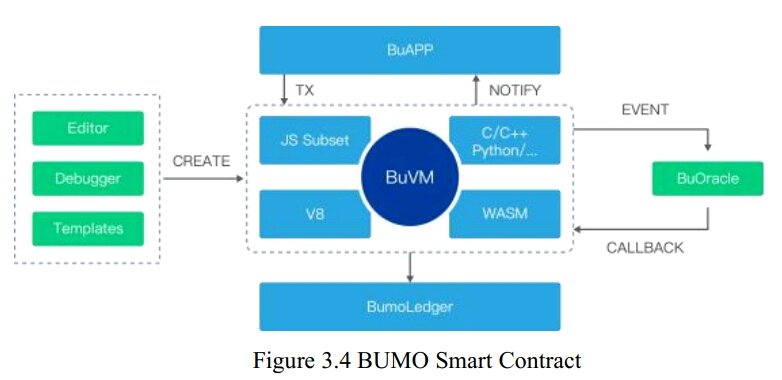 USE CASE
ZHealth is a technological company that is involved in making smart devices that measure the heart rate of individuals, and sends this information back, through their servers.
They also collate data and store them in users records.
Needing to scale up and reduce cost, they need a solution that is robust, flexible and does not cost a fortune.
Reading about BUMO, the team is pleased, because information can be moved from one point to another very fast, unlike other public chains they had checked before.
Their overhead is also reduced, and they can offer more value to their users as a result of this.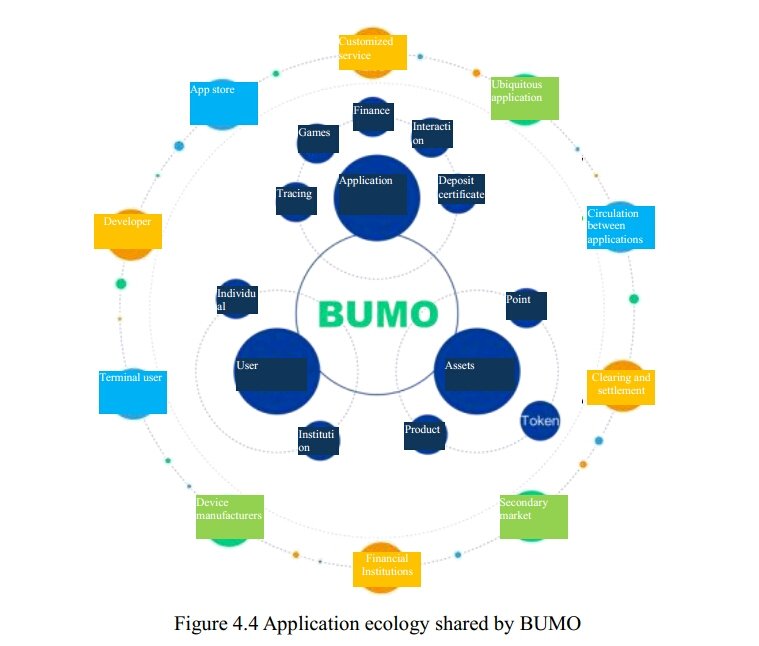 CONCLUSION
Not restricting its services to only powerhouse computers ensures that BUMO will have a bigger pool of users and contributors that will be willing to partner with them. Having more nodes up on the network ensures that the network will be more reliable and stable. As users increase, scaling up will not be as expensive, as if this was reserved for only powerhouse computers.
Security and speed are two reasons why many other solutions are not feasible. Transaction speeds on almost all public chains is super poor, and this means that deploying large scale solutions on them is not feasible. Security is a problem faced by many organizations looking to make the transition to the blockchain.
BUMO ensures that both are in place, and this will ensure that users gained are retained, and more will come in, to ensure the network continues to expand.
Secure value transfer ensures that data can be transferred without second guessing or doubts about the network. Having a secure service in plays ensures that the service will be well received by the users.
TEAM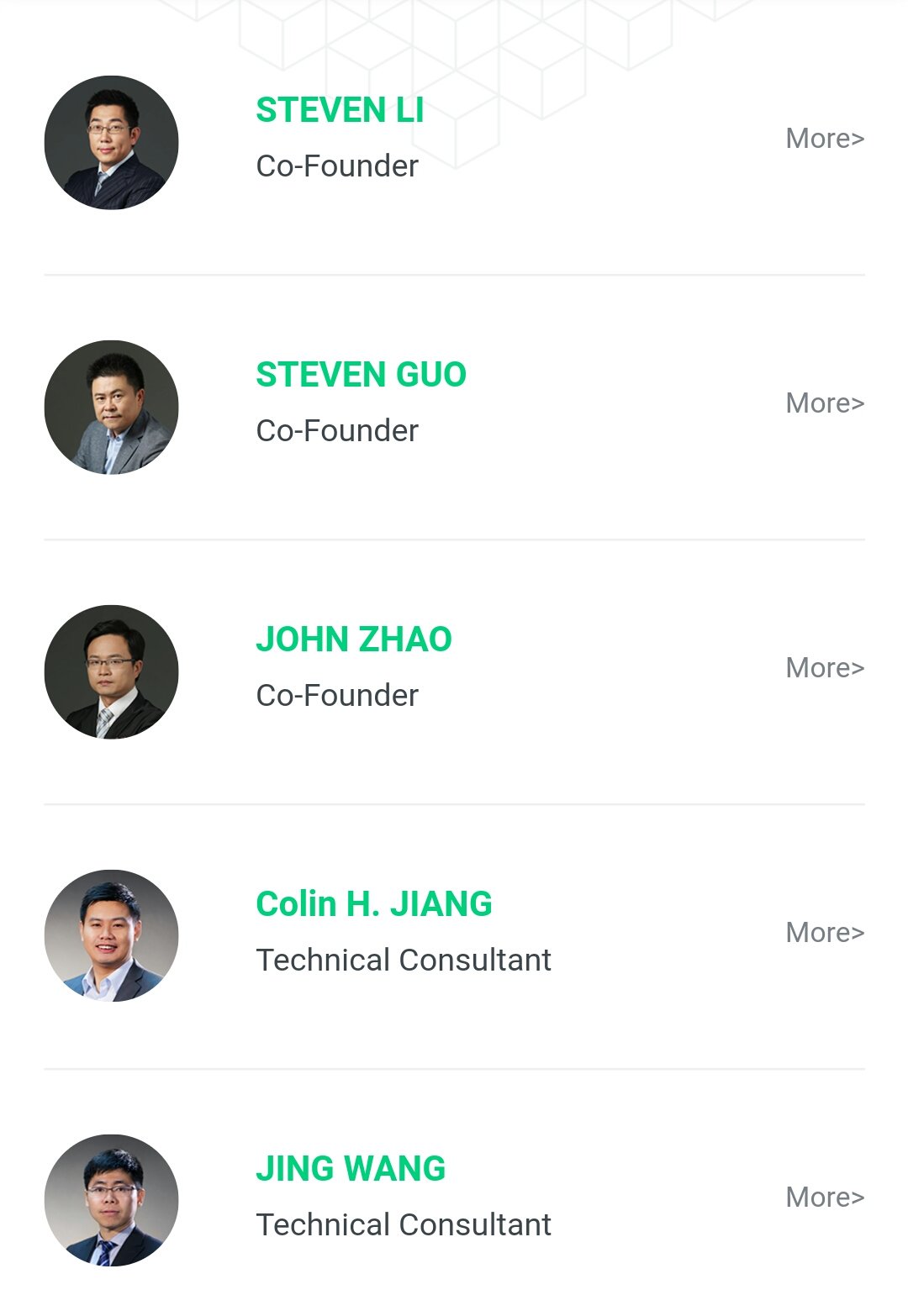 To learn more about them, click
here
MORE INFORMATION & RESOURCES:
Bumo Website
Bumo WhitePaper
Bumo TechnicalPaper
Bumo Telegram
Bumo Weibo
Bumo Reddit
Bumo Facebook
Bumo Twitter
Bumo Github
Bumo Wallet
My entry to the originalworks/BUMO CONTEST written about here
Twitter :
https://twitter.com/Lifeesbelle/status/1052209557014016000
bumo2018 bumotwitter