INTRODUCTION
For some, the blockchain remains a scam, but for others, it has achieved the unimaginable in such a short time.
A lot of Fortune 500 companies do not want to be left behind, and at the very least, have some services connected to the blockchain, or accept cryptocurrencies with regards to payments.
The Internet of Things (IoT) is projected to be a $1289.9 billion industry by 2020(IDC). It might even surpass these projections, if solutions like what is being proposed by IONChain are anything to go by.
IONChain looks to address the problems faced by the IoT industry, and it uses innovative technologies, such as IPFS and also builds its solution around Edge technology.
IONChain ensures that IoT devices are easily integrated with its network, and data circulation, transfer and sharing between parties is no longer an issue.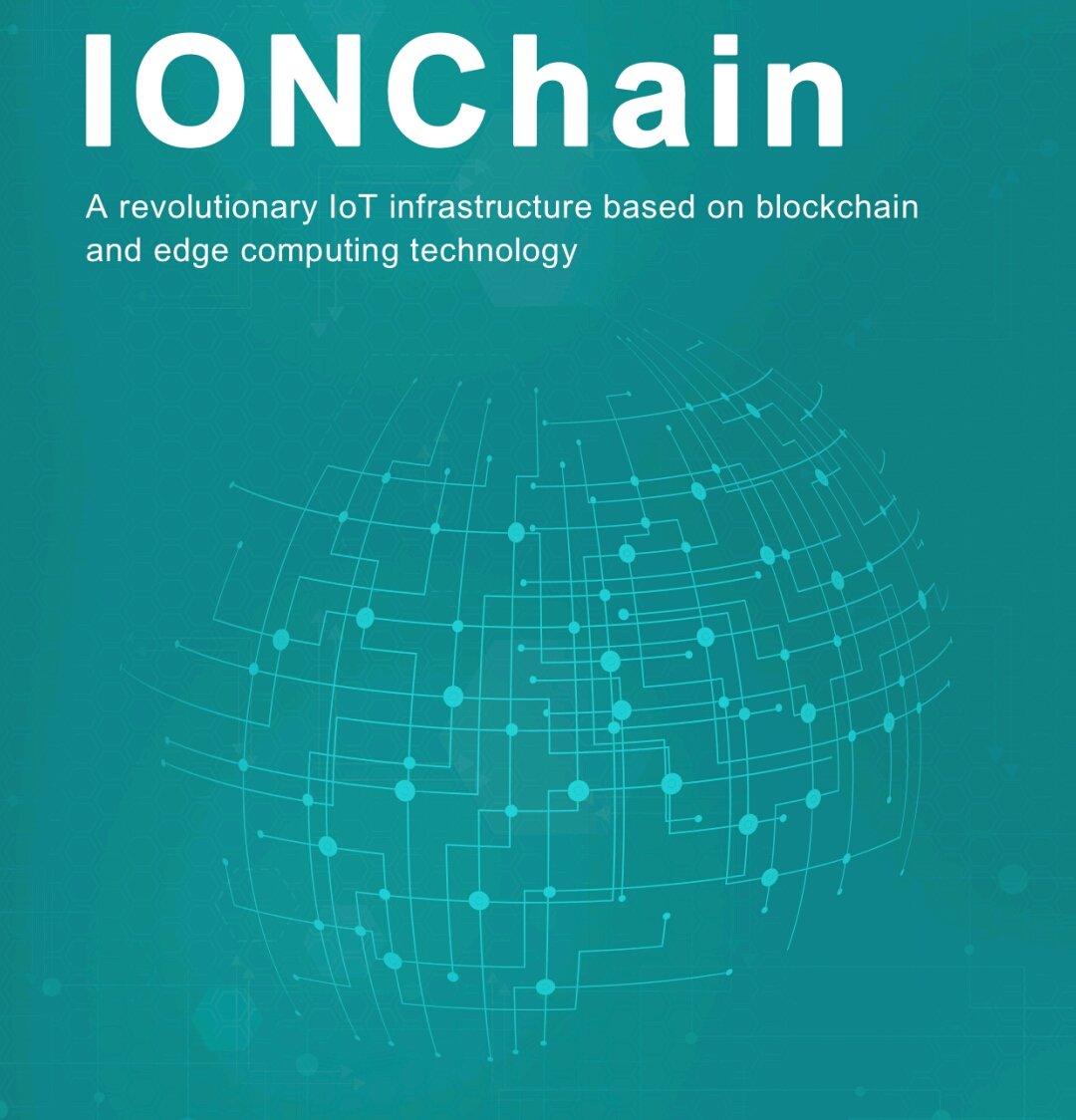 PROBLEMS FACED BY THE INDUSTRY
LACK OF A BUSINESS MODEL
Many industries have a business model and a standard followed by everyone that is a part of it, but the IoT industry doesn't. This is a problem that hampers growth, and it will need to be sorted, to promote teamwork and a free flow of data from one point to the next.
** PRIVACY/DATA PROTECTION**
Centralized solutions are notorious for the way they handle users data. Users have been clamoring for better privacy, and there have been countless cases of data tampering.
Data losses on centralized channels have devastating effects, and they are not adequate.
INTEROPERABILITY
New participants that are looking to create solutions in any industry will always need a base. In the IoT industry, the pioneering organizations are usually reluctant to share data that will enable them achieve their aims. Thus, hindering the growth of the industry.
ARCHAIC CLOUD COMPUTING ARCHITECTURE
Cloud computing has been fantastic, but on its own, it is inadequate for the IoT industry. It ensures that latency is high.
** EDGE COMPUTING ADVANTAGE**
This ensures the improvement of connection speed, and applications or processes that need to go on in real time will no longer be at a disadvantage. It ensures that storage, computation and network are located on the edge of the network.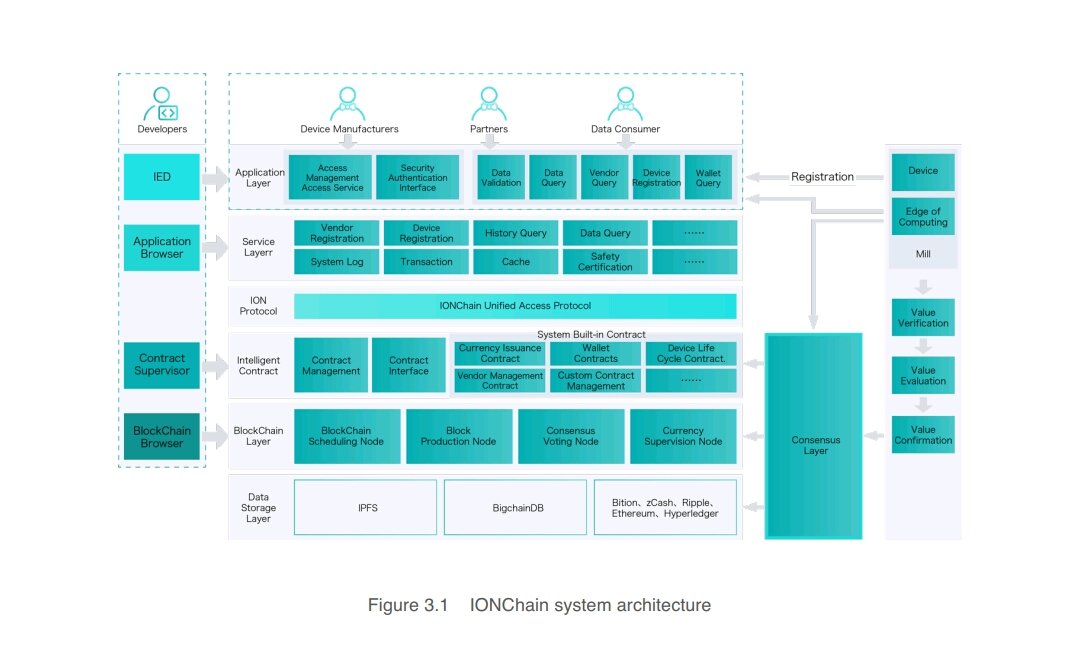 INTERPLANETARY FILE SYSTEM (IPFS)
This ensures the distribution of data in encrypted form. To have access to data, the user will need to have the right private key. It also achieves its topnotch security by making use of the combined computing power of the mining devices connected to the network.
It resolves the issues between data block volume and transaction speeds.
TECHNICAL ARCHITECTURE
The ionization algorithm is used to separate value creation and value transfer. This will ensure that needs of the industry in the near future will be adequately met.
VALUE GENERATION
Processed information is kept in smart devices. When the data has been converted, it is moved on to the value verification stage.
VALUE VERIFICATION
Everyone with an interest will be required to complete the value verification.
VALUE EVALUATION
Here, the verification of authenticated value is carried out. This layer functions as a shield against malicious attacks.
VALUE CONFIRMATION
After value has been verified, it is sent to the value transfer sector. This is to enable the value generated to be officially present in the ecosystem,in the form of a digital currency.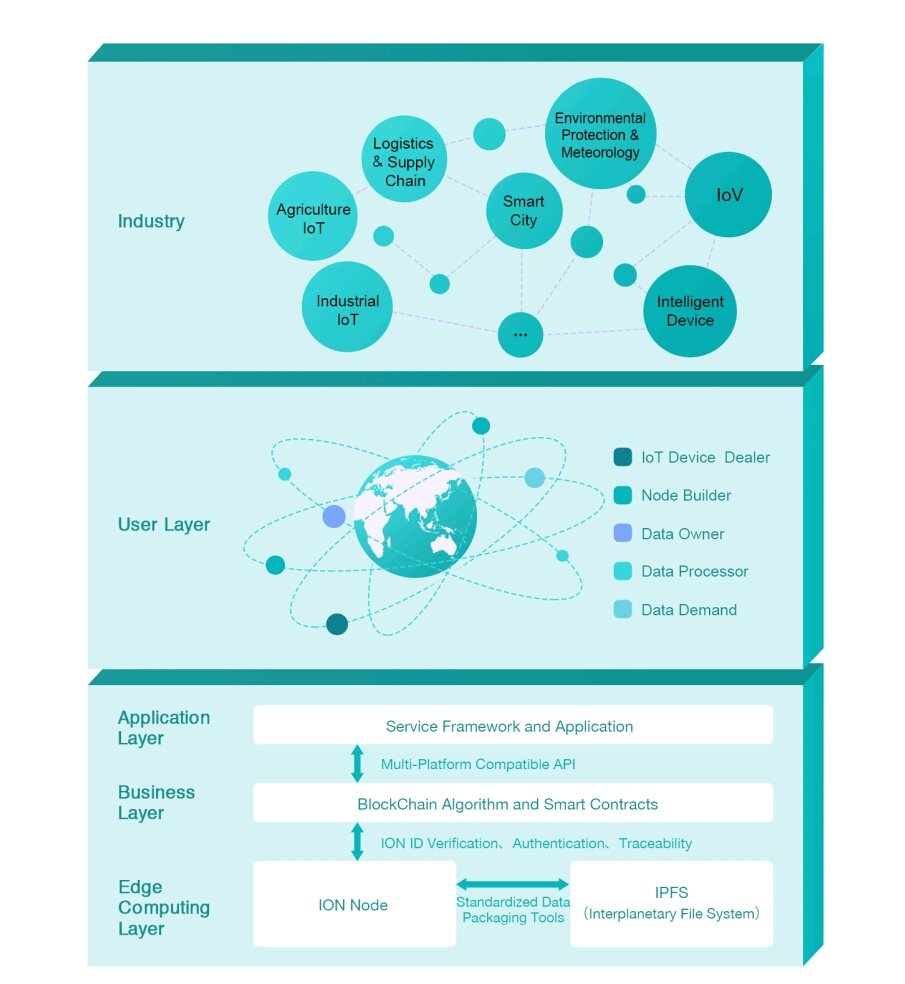 VALUE TRANSFER ON IONCHAIN
IONChain is divided into six layers, which are:
Application Layer
Service Layer
IONChain Protocol Layer
Smart Contract Layer
Blockchain Layer
Data Storage Layer.
IONC TOKEN
Its token is known as IONC, and there will be a maximum supply of 800 million.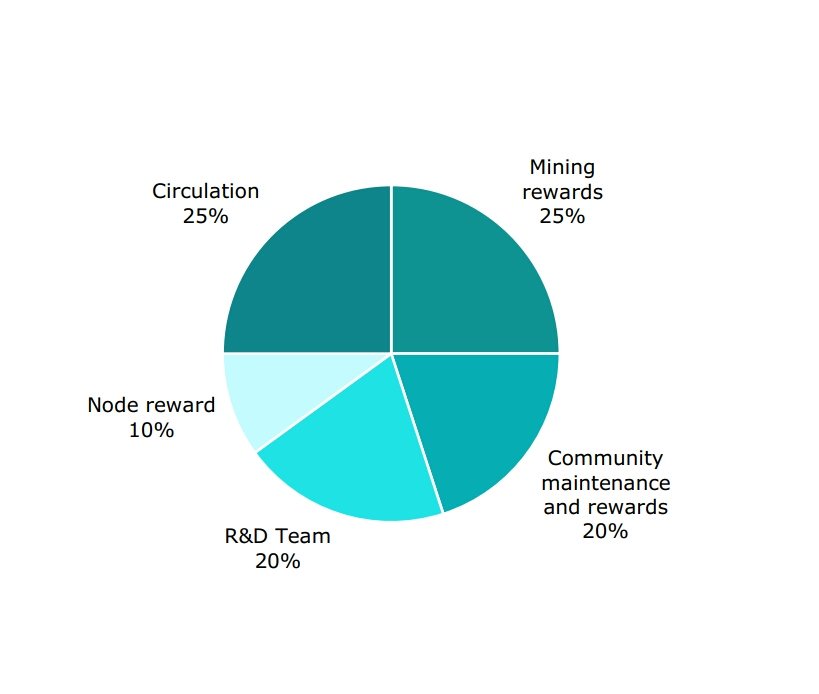 USE CASES
IONChain can be applied to a host of interests, such as smart cities and supply chain.
MediCop is into pharmaceutical supplies around the world, and it is important that they are able to track batches being sent.
Being able to track in real-time has been a challenge, and this is important, because they use it in identifying lapses in the supply process.
To be able to track efficiently and ensure that their users data is protected, they move over to IONChain. They also gain the added benefits of secure transfer of data, and being able to call up data, whenever it is needed.
IN CLOSING
A unified global standard will ensure that communication between devices will not be a problem, and information can flow smoothly from one device to another. Also, new entrants can easily create even better solutions, which will follow the standard already mapped out.
IONChain is that friend that shows up when you really need assistance, and that is what could be said, that it does for the industry. Its never before seen innovative solutions, ensures that lapses in communication, collaboration and security are effectively dealt with.
IONChain will ensure that companies that wish to develop for the IoT industry will be encouraged. This will ensure that solutions that will be to the benefit of the end users can be created.
One device, One Coin, One Code makes it possible for industry standards to be implemented. It also makes a rewards system possible. Flow of data and collaboration are also promoted.
A true IoT economy will remove the restrictions on the flow of information, and development will occur at an even more rapid pace. The only way to get to mass adoption is when all problems that hinder development and growth are kicked out of the door.

TEAM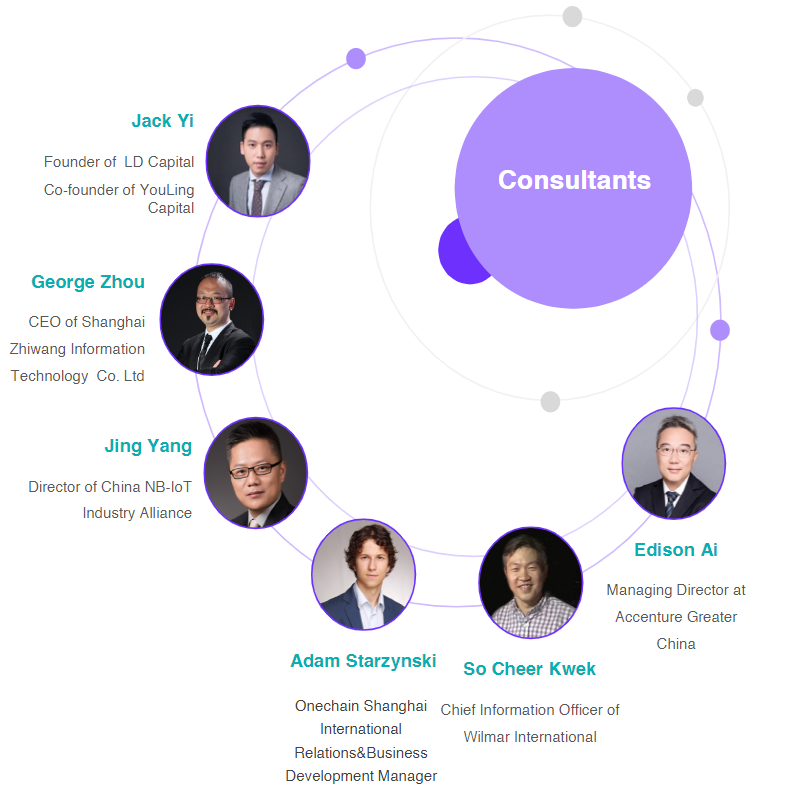 ROADMAP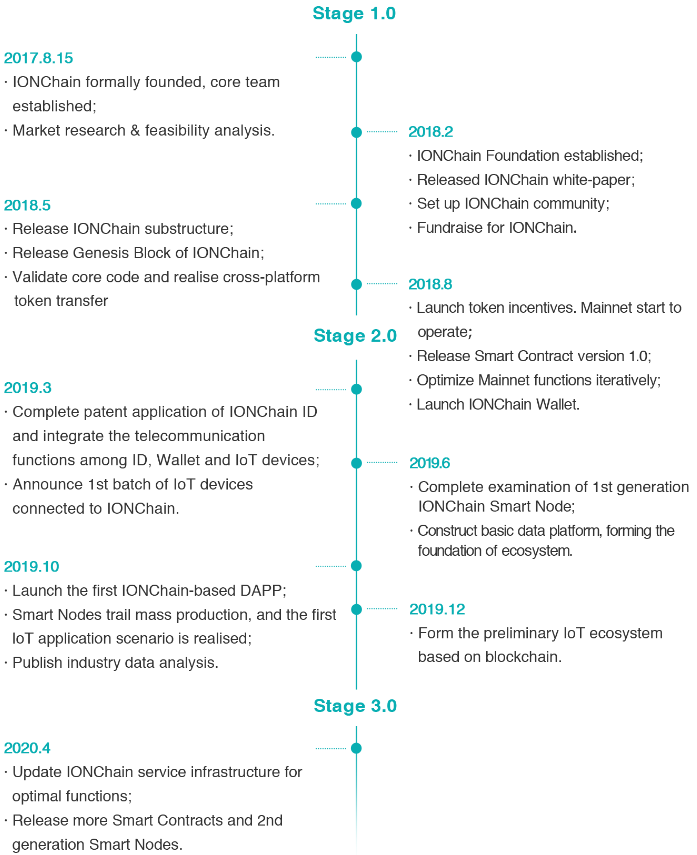 MORE INFORMATION & RESOURCES:
IONChain Website
IONChain Bitcointalk Explanation
IONChain WhitePaper
IONChain YouTube
IONChain Twitter
IONChain Medium
IONChain Linkedin
IONChain Github
IONChain Steemit
IONChain Telegram

My entry to the contest that can be seen righthere
Twitter Link
https://twitter.com/Lifeesbelle/status/1059919778494795776
ionchain2018 ionchaintwitter