This is my entry for the sponsored writing contest organized by @monajam. You can find the contest post link here.
---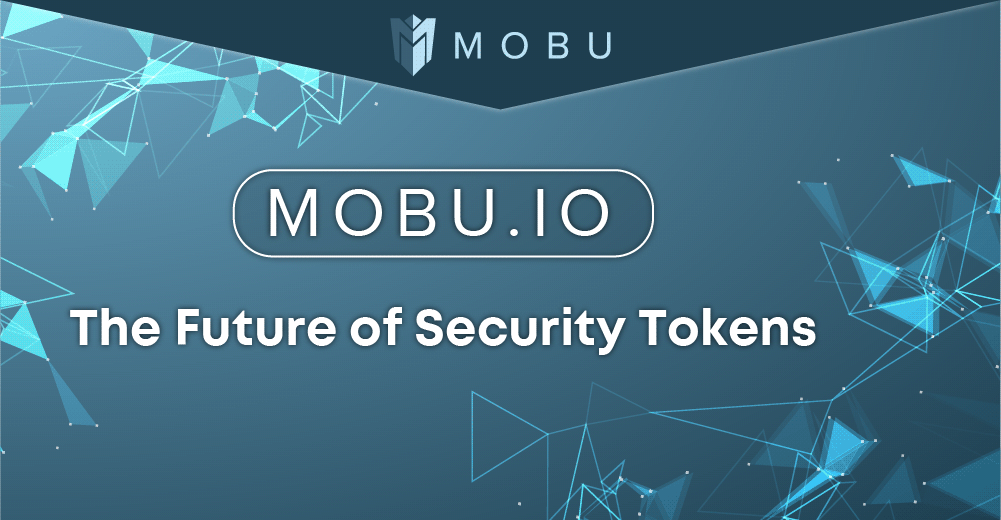 ---
Before I proceed to the main questions of the day which is about the security token and all the others questions, I will like us to talk about the Token itself.
---
What is token
A token is very hard to actually define because of its forms and how they work or operate. But a token is the lifeblood keeping and sustaining the parent blockchain. Token on the Blockchain has give birth to the effective transfer of value across the entire internet. There positive effect which token has brought to the Blockchain which cannot be over emphasized.
---
Forms of Token
Can be inform of a service or products or goods.

Can be used for rewarding systems like steem platform.

Can be inform of an asset

Can be used to acquire a stake in an organization.

Can also be used as means of payment.
---
We have two categories of token which are:
Utility Token

Security Token
Let's discuss them one after the other in other to answer all the questions listed in the contest.
---
UTILITY TOKEN
This is type of token gives you the right to a service. That is, give the holder a kind of power O participate in the network as the case may be which is different from a security token where holders just earn income in percentage of what they #Hodl in their wallet every month. I will also likened a utility token to be the fuel that's essential for your car engine to accelerate. Utility token is the fuel that keeps the Blockchain going which are also called App Coins or User Tokens.
---
SECURITY TOKEN
Security token are known as charitable contributed token. It's mostly in form of charity structured donations which the investors has to wait for the token to appreciate before making a profit.
However, this type of token doesn't provide the investors the necessary legal protection and rights. But with the help of Mobu coming into the fray security token can now be free from barriers keeping in mind the investors protection and regulatory requirements compliance.
---
What are the problems that any company issuing security token might face in raising funds:
Federal Security Regulations

Technical Requirements, legal requirements and regulatory requirements might just be a stunning block.

Initial Capital Funding might be a challenge.

Investors protection and legal ground.

Non Technical business men can't participate because of the non regulatory friendly platform.
---
Don't forget that this is are reason Mobu got you covered. No barriers anymore just used Mobu for your security token ICO.
---
The Difference Between Security Token and Utility Token.

---

---
A very good example of a security token is Polymath which is a network that enables trillions of dollars of securities to migrate to the blockchain.
---
How Mobu will facilitate the release of security token on the Blockchain:
Mobu has a user friendly & regulatory escrow service for security token company to create their ICO successfully while ensuring compliance of regulatory and legal requirements. Features that Mobu will use to facilitate security token on the Blockchain is user friendly interface, regulatory requirements and escrow services etc.
However, Mobu is a next generation user friendly smart contract and all in one platform for real businesses (Security Token).
---
MOBU is the good news that can ever happen to all security token company aspiring to have a successful ICO without technical, regulatory and legal requirements issues.

Mobu offers unique features to ensure higher overall ROI for investors and creates a network of confidence with trust that will boost economic efficiency.
---
Solutions Mobu offers to protect investors: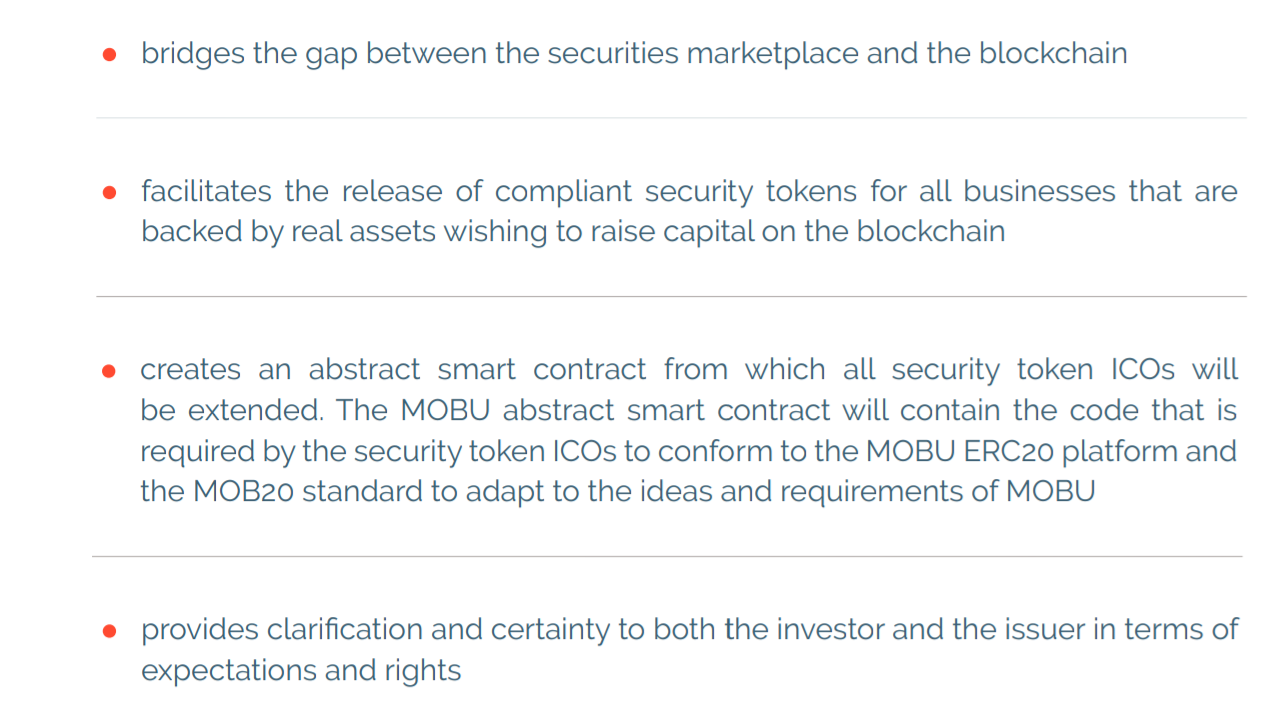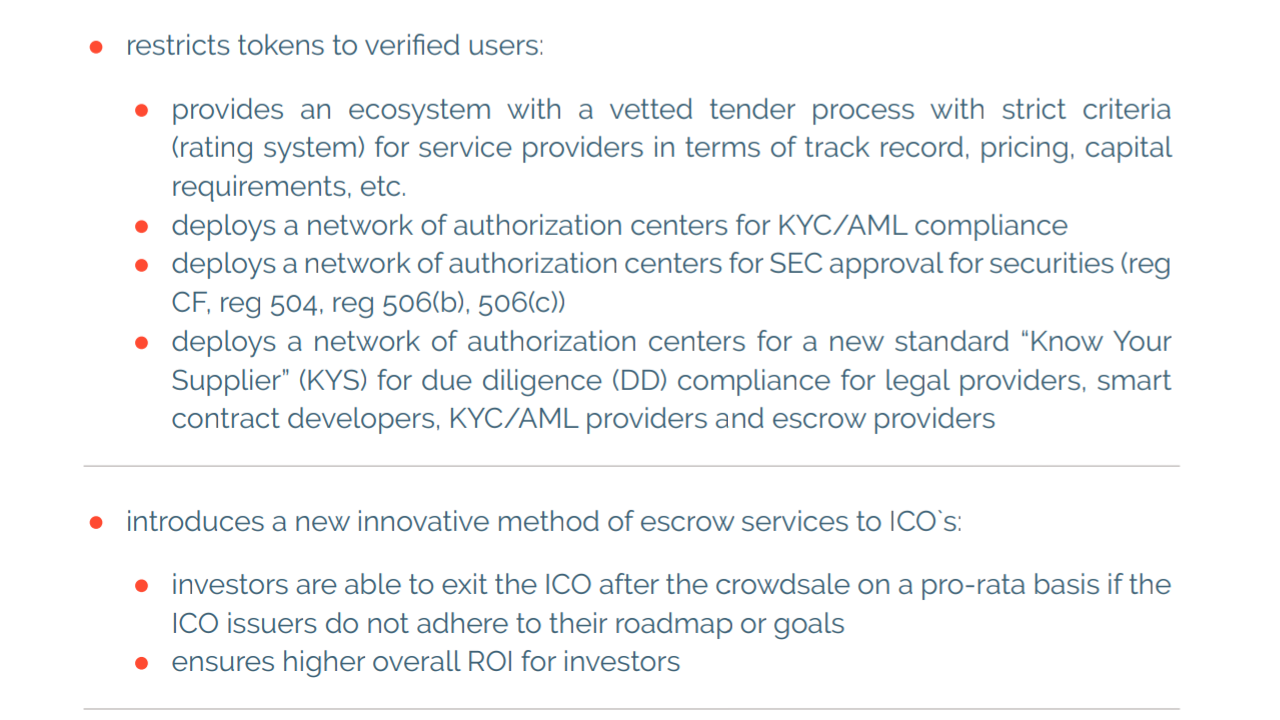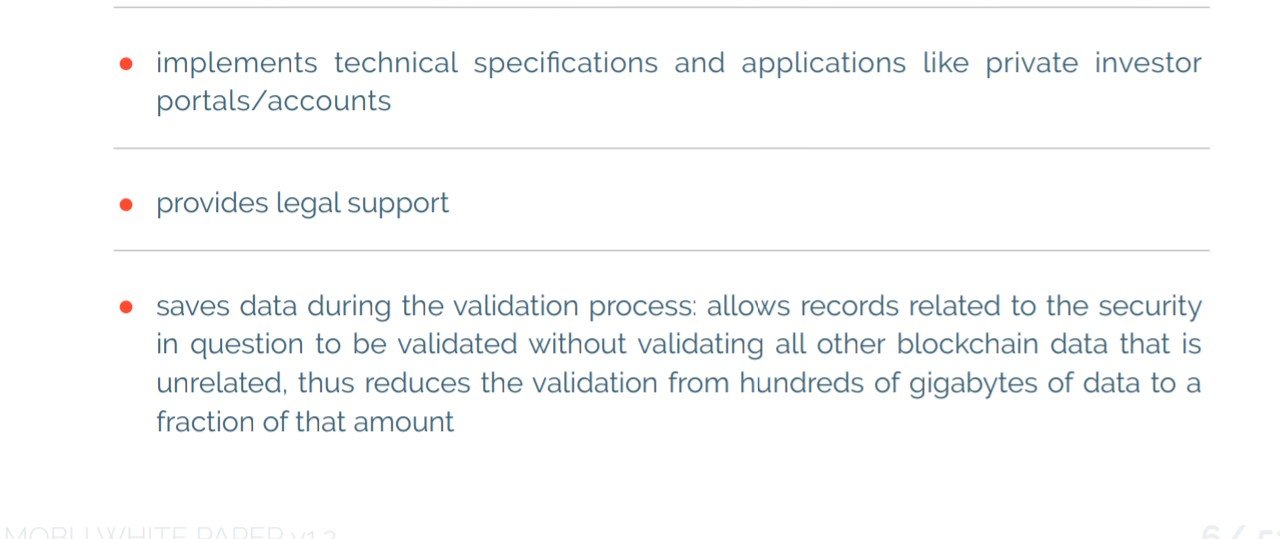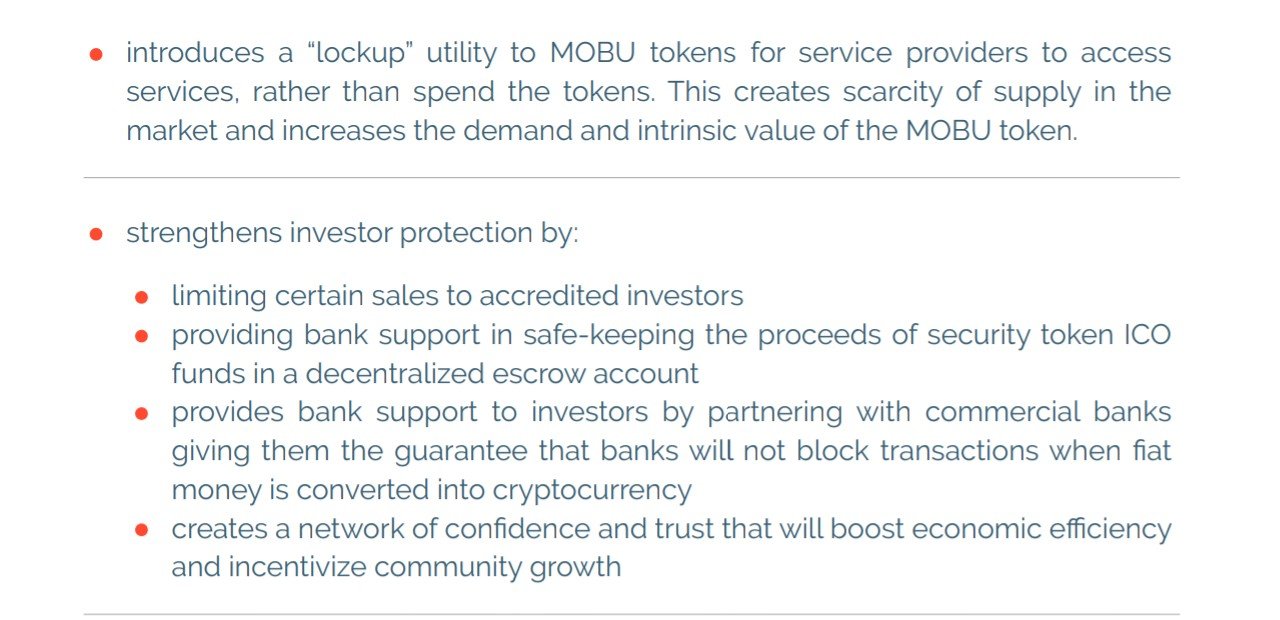 ---
Reasons to go towards the direction of Security Token:
Mobu is now regulating the ICO. Hassle free.

Fees are low compare to others token.

Smart and automated Services are very readily available.

Faster and accurate problem transactions reduced to the nearest minimum

Corruption is minimal.
Thank you for reading.
You can read more from the below links and post references:
---
I wrote this with a view for other to be educated. And Hope this post can be useful to many on long run.
---
Thank you for the motivation @monajam. Kudos.