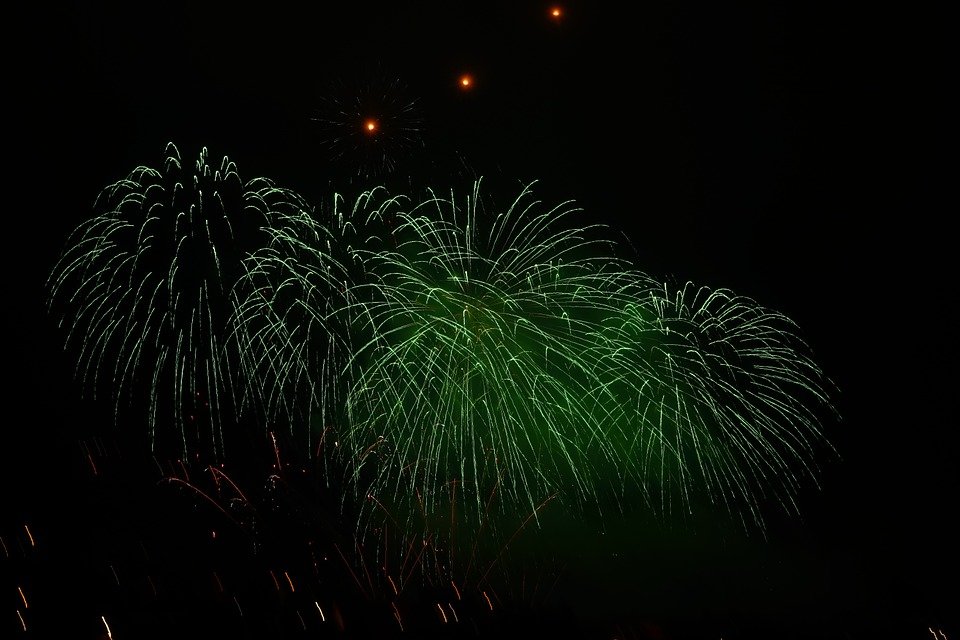 By Hans pixabay.com
---
In 2017, I posted more on Steem than I did in 2018. Funny enough, my new year's post back then was a lot shorter than this one will probably be, because my year felt about twice as long as it actually was.
Amazing things started happening after the steemSTEM meetup in February, where I met a bunch of amazing people, scientists and science enthusiasts alike. Together, we visited CERN. This was my first time meeting Steemians, and then immediately that many!
At that point, I didn't know that this number would only increase over the year ...
Shortly after the meetup, @reggaemuffin and I met up first with @howo and @fredrikaa, later with @scienceangel. We had met all three of them in Switzerland already.
The visit of @scienceangel fell on the 1st of April, on which I posted my post "The Truth", where I claimed to not be the person I had claimed to be. Of course, it was an April Fools joke, but many people still chose to believe it ...
Well, keep an eye out for the one this year ;)
With my bachelor thesis in progress, my activity on Steem declined in the first half of the year, and it never really recovered. I was far from my 1 post a day schedule, that carried me through my first 6 months on Steem. But I was still online, mostly on steem.chat, and active in the steemSTEM community.
I started @suesa-spanish, an account where Spanish versions of my fiction stories are posted, translated by @kex. I must say, the feedback from the Spanish community is amazing!
My 1st Steem anniversairy happened right before I turned in my thesis, and with that piece of work behind me, @reggaemuffin and I went on our 1-month long Europe tour. If you want to read my day-by-day diary of that, check out @suesa-random and scroll a bit.
During that tour, we met a bunch of Steemians. Okay, we didn't just meet them, several of them provided a place to sleep. Who were they?
@apsu and his wonderful family, I am really looking forward to coming to visit again!
@eveuncovered and @escapist, who came by just to see me/us!
@gandalf, who gives out awesome hugs and ist just generally super awesome.
@soundworks, whom I will hopefully meet this year again - in Germany!
@lichtcatchtoby, who didn't know us before we came to visit, but still happily took us in. We ended up spending an awesome day together!
@christianunger, who showed us delicious Palatschinken
@alexdory, who organized a road trip through Romania, that made us wish we had more time.
@buzzbeergeek, who showed us Zagreb.
@bachuslib, who traveled with us to a beautiful lake.
@alexs1320, who knows Ljubljana better than the locals.
@atopy who made us meet her at a restaurant so high up in the mountains, that nobody would hear our screams ... and then showed us pictures of her beautiful cats.
@lemouth & @lamouthe, who gave us a break before our last destination, when we were already too exhausted to do much touristic stuff.
@thi-js, who, despite being forced to work, still found time for us in the evening.
@mathowl, who traveled to Amsterdam by train to show us around.
That's already a bunch, and they made a super awesome tour even more exciting.
At that point, I expected to not be able to attend Steemfest, and just accepted that this was probably the highest amount of Steemians I'd meet this year ...
Okay, no. Because in Setpember, there was the 2nd steemSTEM meetup at VIRGO in Pisa, where there were not just members of steemSTEM, of Utopian! More faces that I was now able to attach to names.
After the meetup, I quit steemSTEM management for personal reasons, but remained as the head of the honor members, which I had founded earlier that year.
Shortly after, I was approached by @techslut, with the offer to join Utopian - which I did, as I'm now their COO (aka "scary German who makes everyone meet their deadlines").
I got my degree. In October, I started a job. Steemfest was drawing closer, and I could still hear @gandalf trying to peer-pressure convince me, that I should attend.
And what can I say ... after already meeting so many people earlier in the year, I just couldn't resist, took some vacation days, and got my ass to Steemfest 3.
Trying to name everyone I met would be pointless ... because I already did, in the post I linked.
But I still want to address some people specifically:
@techslut, my pink power woman. I have no idea where you get all that energy.
@mrlightning, who tried to fix my years of tense back muscles, but only got through like, 2 layers. Still impressive :P
@fukako, around whom I always had to be careful, as I never knew how much of my German she understands ... probably too much.
@blocktrades (both of you), I absolutely love our picture together. Thanks for that - and everything else!
@remyhauxley, after meeting you the first day, I was always super happy to see you around, and I really, really hope to meet you again.
@blewitt, you probably didn't expect to be named, but I can't leave out the best hugger at Steemfest. That'd be awful.
Many other Steemians shaped this year for me. @poet, whom I met at the second steemSTEM meetup and hope to host this year, @apsu (yes, mentioning you again), who's just ... always there, basically family by now. @lemony-cricket who became one of my best friends. @geekpowered, who is not as much of a perverted idiot as he likes to pretend (<3), @sykochica, whom I sadly haven't seen in a while, @katerinaramm, who's involved everywhere it seems, and just doesn't stop being awesome. @elear, who gave me a home at Utopian. And so many more people, who are likely super insulted that I am not specifically mentioning them.
Please speak to my lawyer.

Overall, this year was intense. I've never traveled this much (and far) in my life, never met that many people, never collected so many new experiences and learned so much about myself, evolved as a person. I'm not sure if 2019 will be able to compete, but there are many things waiting ahead, so who knows ...

Okay, now for the part that you're actually interested in, because who really wants to read my 2018 recap?
Yeah ...
A contest! I like contests, the problem is just finding topics. @geekpowered suggested something about new year's resolutions, and then promptly went on to say he doesn't actually have any. So ... that sucks.
Instead, why not tell me something that was awesome in 2018?
Here are the rules:
Write a post about one (1) event or experience in 2018 that was awesome in your life. Describe why.
Include the tag #suesa-new-year (the position doesn't matter, and the other 4 tags can be what you want)
Link back to my post (so people can participate)
Drop the link to your post in the comments (1 entry per person! No edits!)
Known spammers and scammers will be disqualified. Please remember to credit all pictures you use.
The contest will end January 12th, 23:59 CET (UTC/GMT+1) and the results will be published shortly after.
The winner receives a 1k SP delegation from me, for 2 months, starting from the day of delegation.

I wish everyone a wonderful new year <3
---
---
---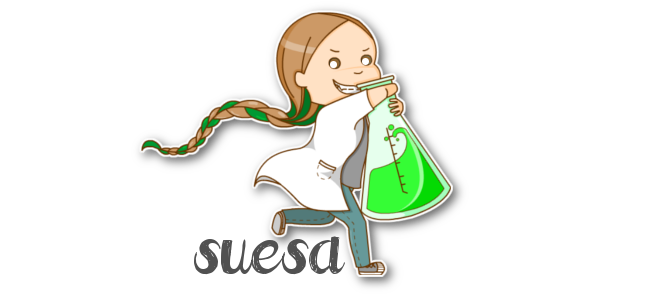 Signature by @atopy