LADIES AND GENTLEMEN IT IS OFFICIALLY CONTEST TIME!
---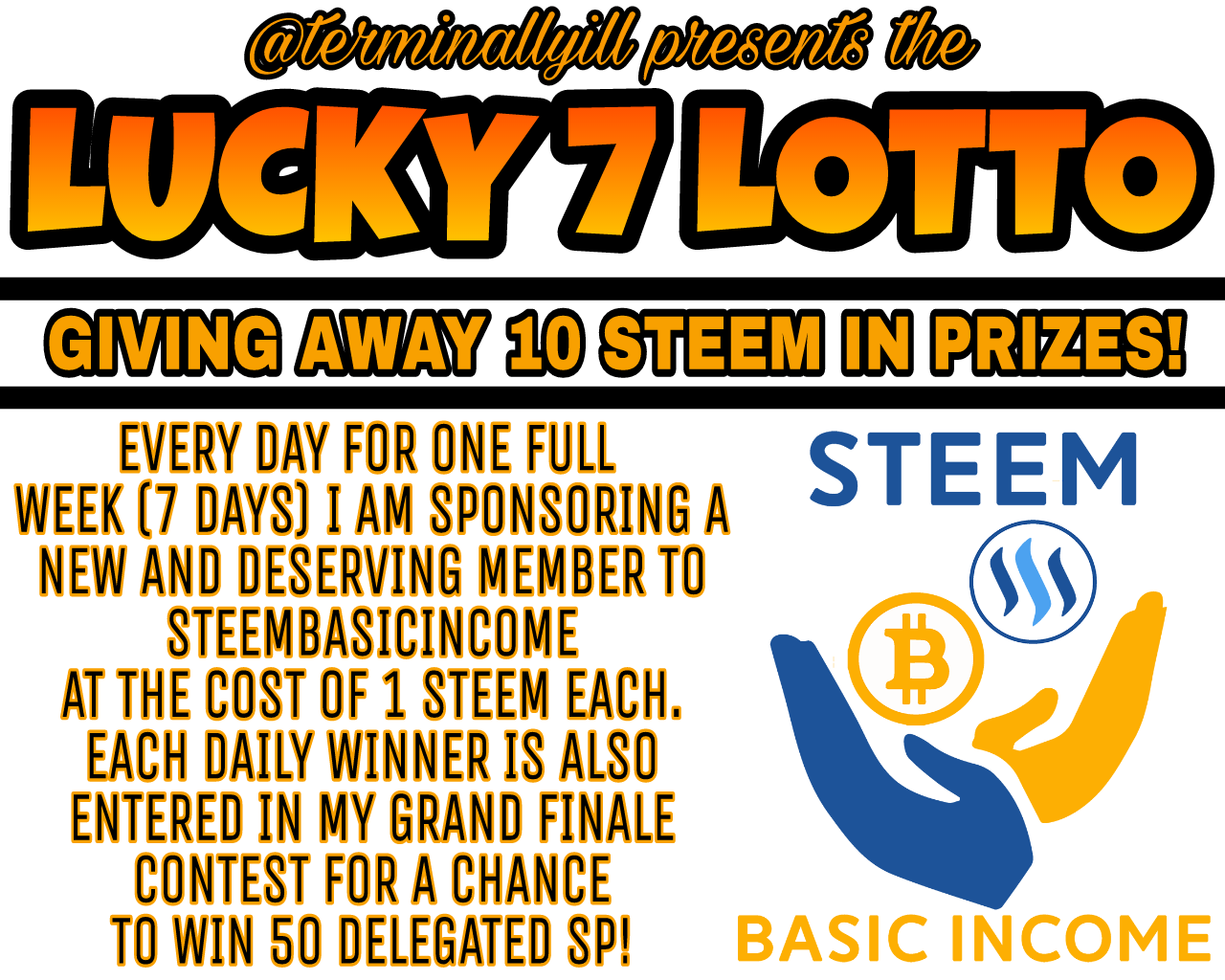 ---
ARE YOU READY TO CHANGE YOUR LIFE FOR THE BETTER?
Let me introduce myself before we get started. Folks call me Lucky, here on Steemit and in my life outside of the platform, which is a nickname I earned for several reasons. I am a fellow Steemian who has worked tirelessly day in and day out to educate my community and fellow members, in hopes of promoting growth on this amazing social media outlet. During my time here on Steemit, I have seen the ups and downs of being a smaller member, or a "minnow" as we are labelled. Honestly, the lack of exposure and overall results from being a minnow on here nearly swayed me into ceasing to use the Steemit platform. I thought I was basically wasting my time and talent, dedicating it to something that would never appreciate it.
I was completely wrong to say the least. Because of the compassion some other members displayed, I have been able to significantly increase my exposure and rewards for producing quality content on Steemit. This random act of compassion not only rekindled the ambitious fire burning within me, it showed me first hand the proverbial "light". By observing their example with me, I witnessed first hand how we all can be successful on Steemit by working together as a community. It starts with you, the creator of amazing content on Steemit. It involves us, the more established members of the Steemit community who provide insight, wisdom and help to newer members. With all of us working together as a unit, we can significantly increase the publicity of worthy content and promote limitless growth within the Steemit community.
So what am I getting at? Keep reading.....
---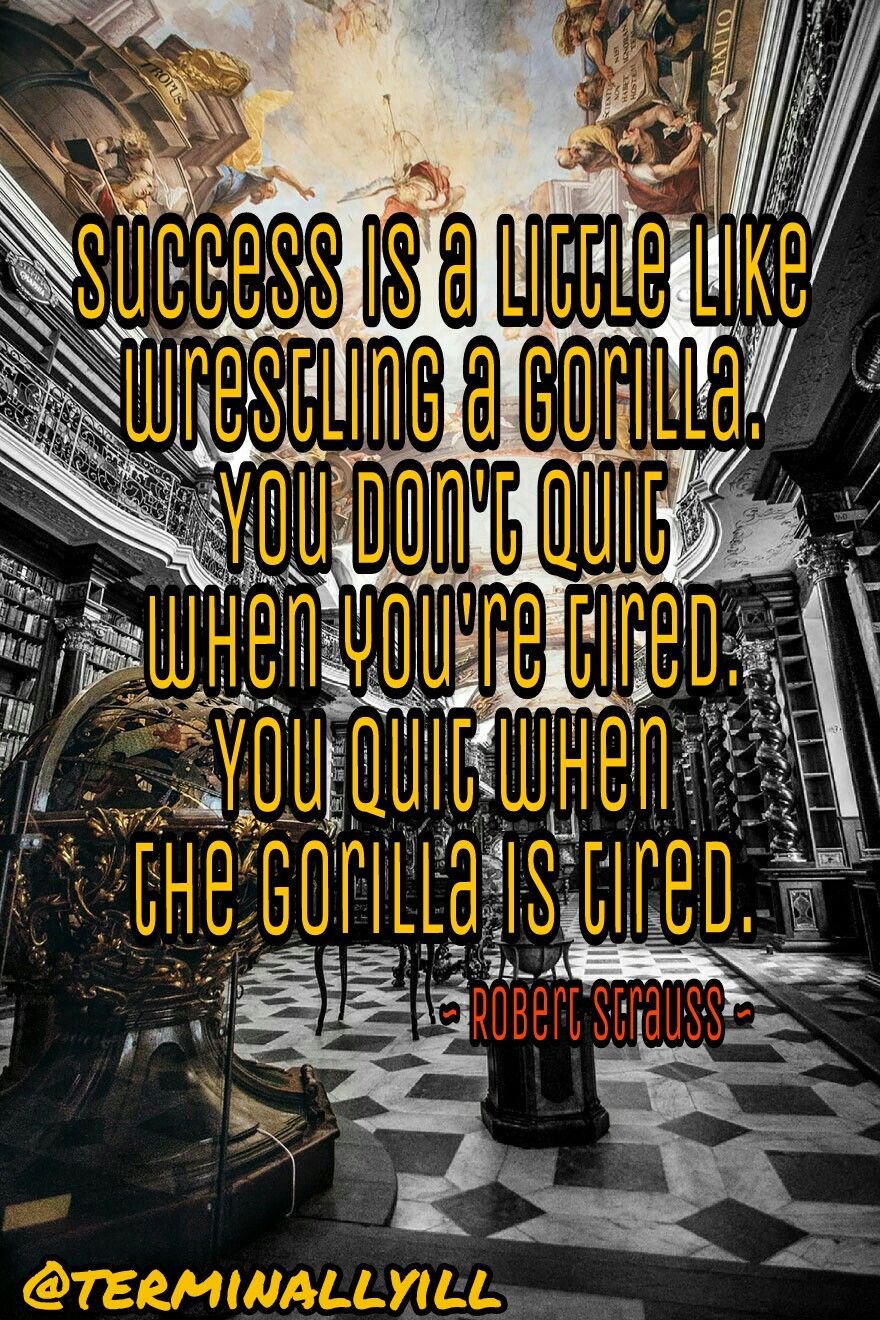 ---
I'M GIVING AWAY A LIFE CHANGING MEMBERSHIP TO ONE LUCKY STEEMIAN EVERY DAY FOR THE NEXT WEEK TO @STEEMBASICINCOME !
Yea, you read that right. It's not a typo or a scam, it's a legit opportunity for seven of my fellow community members to get your shine on. If you are the producer of quality content here on Steemit, then you absolutely need to enter into this contest event that I am hosting, This is a life changing opportunity that can give you the exposure and respect you deserve! You no longer have to be stuck in the "minnow mentality". We can break the cycle together!
---

---
See, lately I've come to realize just how blessed I am, not in terms of on Steemit, but really in my life in general. From having amazing friends and companions on this platform, to making relatively good profits trading crypto, I've recognized that I am truly a blessed human being. I am also a philanthropist and humanitarian, which drives me to always look for ways to give back to people who are deserving, hence my articles, if you've read any of them. In recognition of my blessings and in complete gratitude for how someone reached out to me, I decided to give to the Steemit community in hopes of seeing others grow with my help. If not for the fact @markkennard , @davemccoy and @cryptkeeper17 had shown compassion to my situation as a minnow and expressed appreciation of my content, I would not have broken the new ground I have today. I am where I am right now because complete strangers hopped in the trenches with me to help pull me out to stable ground. I am now returning the favor and giving back to my fellow Steemians!
---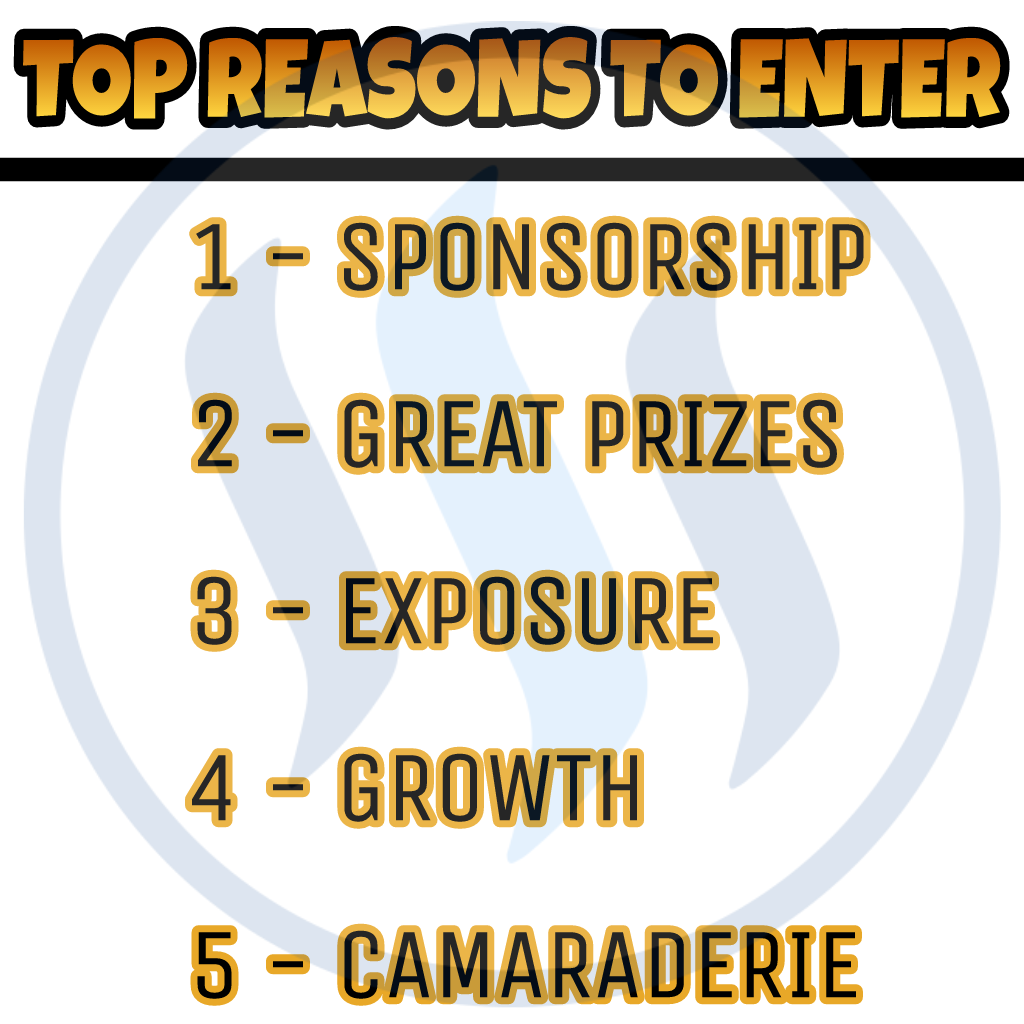 ---
SO WHY SHOULD YOU ENTER THIS CONTEST?
---
The reasons to join in are honestly self explanatory, but I'll give a solid run down on this for all of you that are reading. If you are serious about increasing your exposure, your content quality and interested in generally building your Steemit account as well as the community around you, then this contest is perfect! If you are stuck in the "minnow mentality", take the time to join in, it could change your life for the better, forever!
---
Reason One - Sponsorship
First, you have the opportunity to win a sponsored membership to @steembasicincome. In case you do not know what Steem Basic Income is, take the time click on their name above and check out their profile here on Steemit. They offer a revolutionary way for new users with high quality content to get the exposure and upvotes needed to create a standard, regular income on Steemit that will continue to grow over time as the community does. This in itself is reason enough to join in on this amazing contest opportunity.
---
Reason Two - Great Prizes
Second, not only are you able to win a sponsorship worth 1 STEEM, you are entered in a "Grand Finale" contest IF you make the cut and are selected as one of the seven daily winners. From the seven daily winners chosen, one lucky Steemian will be randomly selected to win at least 50 SP in delegated power to their account, significantly boosting their progress on Steemit! This prize itself is worth over 2 STEEM and when it's all said and done with, will change one lucky Steemian's journey on the platform forever.
---
Reason Three - Exposure
Third, you can expect to receive a decent boost in post exposure at the very least. Simply by entering into this contest, you have the ability to showcase your best work to many others within the Steemit community. IF you win, then you can expect to receive a significant boost in exposure within the community, giving you the ability to grow tremendously. As a starving artist stuck in the "minnow mentality", this was the most important benefit for myself when things picked up. Any minnow looking to grow should utilize this aspect for their own personal journey on Steemit
---
Reason Four - Growth
---
Fourth, anyone entering this contest can expect to grow their account, following and quite frankly their confidence. Minimal growth will be acquired simply from entering, however, winning will provide you a significant boost in your account. You can expect to reach new heights you had never imagined possible if you provide quality content, work hard and stay true to the Steemit community! Remember, how quickly you grow, is not limited by obstacles in your way. The only obstacle stopping you from accomplishing your goals is the excuse you give yourself everyday to convince yourself that you cannot do something. Truth is, the power lies within yourself and the sky is the limit!
---
Reason Five - Camaraderie
---
Last but not least, the camaraderie one will experience from joining us in building the Steemit community is something you have never felt. There are a great deal of like minded, talented and compassionate members out here looking for a new addition to their circle every single day. You will meet amazing people, you will have an encounter with at least one Steemit Angel and you will personally see for yourself what a sense of community really is. This aspect changed my life for the better as it will yours!
---

---
SO NOW FOR THE BEST PART. THIS IS HOW YOU ENTER THE CONTEST.
---
This contest was designed to reward up and coming Steemians for their hard work, research and commitment to the Steemit platform. By providing quality content, you become an essential piece of the greater Steemit puzzle. Be mindful that this is a true curation contest, so make sure you have a quality piece to enter in order to possibly win. Every day for the next seven days I will personally select one entry that I believe is a truly deserving post, awarding the winner and welcoming them to some of the programs we utilize to help deserving members grow. Each contestant is required to comment on this post to enter. In this comment be sure to include a brief introduction of who you are, how long you have been on Steemit and most importantly the link to your article that you are entering into this contest event. Along with this, there are other guidelines and rules to follow, but beyond a doubt this is the most important one of them all!
*I'm going to go ahead and say this now before you read continue to read on. **YOU MUST FOLLOW ALL OF THE REQUIRED STEPS FOR YOUR ENTRY TO BE CONSIDERED VALID! *Please take the time to completely read the registration rules and guidelines before you hastily join in. I know it is exciting, I know you cannot wait to get engaged in this, but you must understand there is a method to my madness here. I want everyone to have a fair shot at this, so obey all of the rules!
---
STEP ONE
RESTEEM this post to your feed. Share it with other deserving Steemians.
---
STEP TWO
UPVOTE this post to bring awareness of this contest and provide for next week's event.
---
STEP THREE
COMMENT your brief intro and the link to your best article on Steemit.
---
STEP FOUR
FOLLOW me @terminallyill and the community @steembasicincome
---
STEP FIVE
UPVOTE at least one other contestant's entry to show compassion and support.
---
STEP SIX
SHARE this opportunity with other members. Spread the word to everyone you can!
---
AND FOR THE CHANCE TO EARN ONE BONUS ENTRY EACH DAY
RESTEEM one other contestant's entry. This goes a long way and can earn you one additional entry per day. So, you can go from one valid entry, to two of them per day, really extending your reach and ability to be noticed! Not to mention, it doubles your chance of being selected as a winner
---

---
So there it is my friends. The very first Lucky 7 Lotto. A curation contest of the people and for the people....
This contest becomes live as of 6:00 PM EST on 2/23/2018. Daily contest winners will be announced around 6:00 PM EST beginning tomorrow, 2/24/2018. The "Grand Finale" winner will be drawn randomly from a pool of daily winners and announced at 7:00 PM EST on 3/2/2018. Winnings for each contestant will automatically be applied by myself and a post will be completed on my behalf daily to announce the winners from each portion of the contest. This is the reason why you were asked to follow me, so you can stay in the loop with these announcements. Please refrain from entering any content that could potentially harm or otherwise offend other members of our community, such as posts promoting racism, acts of violence, sexual deviancy and so forth. I'm not saying you cannot post what you want, I'm saying to keep it within reason and be respectful of not just yourself, but other members of the Steemit community. Be sure to post your best contest. This will give you the highest possibility of being chosen as a contest winner and will give you exposure that you deserve.
PLEASE READ THIS PORTION. THIS IS THE FINE PRINT.
To eliminate any form of confusion, let me explain how this works just a little bit more in depth. I am hosting a "micro-contest" every day of the week, totaling 7 days. I am also hosting a "grand finale" contest on the last day of that 7 day period, where from the daily winners the past 7 days, one winner will be randomly selected to win a larger prize. EACH INDIVIDUAL DAY is basically it's own little contest. Each Steemit member is allowed to enter ONE POST PER DAY and would benefit greatly from entering a different one each day. IF you complete the bonus entry requirements, you can post two per day. ALL ENTRIES MUST BE IN THE COMMENTS PORTION OF THIS POST. If you are selected as a winner, you cannot continue to post and enter. Limit is 1 daily win per verified winner. Daily winners are hand selected by myself based on two factors. One, the pure, raw content of the entry and two, the participation in all of the requested rules. IF YOU COMPLETE ONE REQUIREMENT BUT NOT THE OTHER, YOUR ENTRY WILL NOT BE CONSIDERED VALID! All Steemians are encouraged to enter this contest, even members who are better off. You can use your prize to live vicariously through me and donate it to another Steemian who is a deserving member of the community. Each Steemian is also encouraged to continue to participate even if they do not win at first. You have seven chances to win, so utilize this for your benefit and exposure! Participants are expected to act responsibly and compassionately regarding their fellow community members. Any acts of violence, harassment or anything deemed inappropriate will result in a disqualification from this contest at the very least. I encourage unique material, but not so unique that it attacks another user's ethnicity, religion or any trait/mannerism. This is a quick road to disqualification. All prizes are paid out immediately and confirmed through a congratulatory post on a daily basis. Please feel free to ask any questions you may have.
Remember, in life, we all struggle and we all end up "stuck" in valleys. At the end of the day it is ultimately our responsibility to find and travel the path that will direct us to our peaks. Sometimes, this path is staggered or daunting, and the journey cannot be completed without the help of a companion. When you struggle to travel that path to the peak, you may find yourself surprised to see how many are people walking the same direction as you that are willing to reach out to you and lead you in the right direction. Reach out and take a helping hand, let us all walk the path to the peak together. With that being said, let's get this thing in motion! Good luck my friends, I truly hope to see your entries in the comments portion of this contest!
Please be advised that I am not personally keeping any proceeds from the awards on this contest. Anything brought in from upvoting is going straight into the pot for next week's contest. That's right, I'm holding another event next week which I will announce later on through this contest event. Have any questions? Feel free to ask me on here or look me up on Discord @LuckyDev#1969
---

---
Visit my amazing friends over @steembasicincome and see first hand how they make a difference!
---
Do you want to get paid in crypto just to be healthy? Read all about it by clicking HERE!
---
Please follow me @terminallyill to see thought provoking pieces on crypto, art, music and more!
---
Please read and resteem the articles below from Lucky's Crypto Guide For Beginners!
PART ONE - WHAT IS BLOCKCHAIN TECHNOLOGY?
PART TWO - WHAT DOES DECENTRALIZED MEAN?
PART THREE - WHAT IS A PEER TO PEER (P2P) NETWORK?
PART FOUR - WHAT IS BITCOIN?
PART FIVE - WHAT IS CRYPTOCURRENCY?
---
Enjoy the guide? Subscribe to my email list for updates and new releases. Email your information to cryptotradingforbeginners@gmail.com to subscribe today.
---
Please check out my original hip-hop music and instrumentals on Dtube by clicking HERE!