Last week I wrote some Thoughts on Crypto Gamers and offered a comment contest. It's time to announce the winner of the contest!
The Roll:
I'm going to now make enough bets on @kryptogames - Krypto Games (referral link) to have a winning bet and then do the 5 Steem Bet. The first winning bet is in case I loose the 5 steem bet so we can determine the winner. I haven't made any other bets today so it's easy to double check this if you want.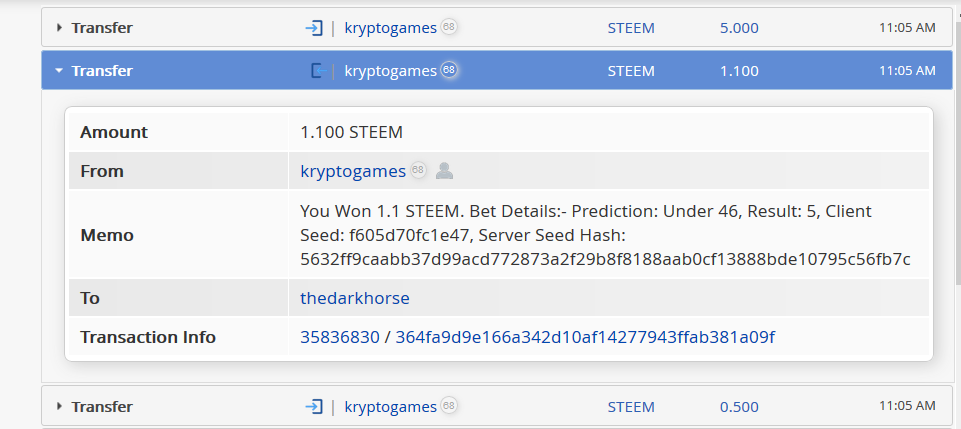 Sadly I lost the 5 Steem bet...so the winner will get 5 SBI shares plus their bonus shares.
Winning number is 5 and @intellihandling picked that exact number. Congrats to @intellihandling and I'm registering 7 SBI shares now.
Yes we will do this again
Not on this post, but keep an eye open for another comment contest coming soon.