Winner Winner Chicken Dinner... x2. The plan was for a single winner of the Shall We Play A Game? - Comment Contest, but since the number feel exactly in the middle of 2 people's picks we will split the Steem prize and I'll buy the Bonus Prize SBI shares for both entries. If we do this again I'll need rules to cover this situation.
We won the bet so 6 Steem will be divided between @naylet (picked #38) and @athunderstruck (picked #30).
Here is the bet for 5 Steem:


And the Results paying 11 Steem with a Roll of 34:


And proof of payment: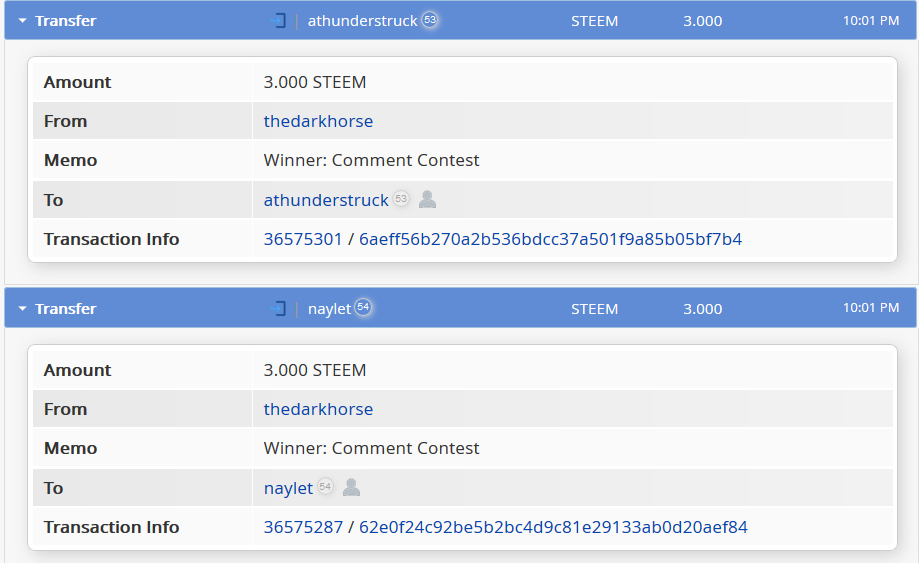 Bonus SBI shares are as follows:
@naylet - 1 for "following me"
@athunderstruck - 1 for 100% upvote, 1 for "following me"
The winner will also get bonus SBI shares for the following 3 things. These are on top of either the 6 Steem or 5 SBI shares.
Bonus 1 SBI Share if you are one of my Followers
Bonus 1 SBI Share if you gave this post a 100% upvote
Bonus 1 SBI Share if you resteem this post
Proof of SBI share purchase"



Valid Entries
Thanks
Thank you for all of your entries and playing along sharing your favorite 80's Movies.
There is still time to enter the Back in the Saddle Again! Classic Rock Comment Contest
I'd also love some more feedback on my most recent post: Comics and Toy Shop - Would You Buy on Steem?.