Pivot is actually one of the best places to earn cryptocurrency . Here you can earn by reading and sharing posts and also through the soccer prediction game which has become very popular. Pivot has 1,000,000+ downloads till now .
Pivot is spending 28 BTC = $150,000 just for finding it's super ambassador
Schedule : 21st Nov - 27th Nov
-->During this campaign Pivot will release 28 BTC in total as bonus in 7 days ,i.e(4 BTC each day).
-->The 4 BTC bonus is shared based on the amount that the invited person has predicted.
-->Amount of BTC each user can share = 4 BTC.
-->BTC bonus will be deposited to Pivot wallet before 6:00AM (GMT+0) of the next day.
-->The campaign applies only to Pivot Soccer prediction.
Guide
-->How to get more BTC bonus ?
1)Invite more friends by sharing this to your friends , relatives and oother family members or you can even share this
to some social media like facebook , whatsapp , instagram, etc. You can get bonus only when your friends join Pivot
and predict using your referral link.
2)If you have already invited people , then encourage them to participate in the soccer prediction.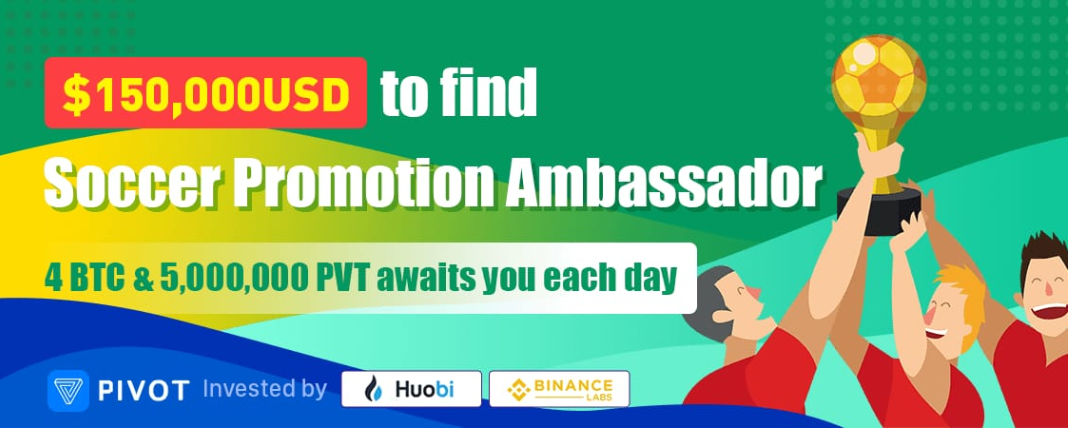 Pivot invitation : https://www.pivot.one/app/invite_login?inviteCode=ahazdc