INTRODUCTION
It is estimated that the gaming market is worth $108B, and with markets opening up in regions like Asia Pacific, this can only rise.
People play games for many reasons, the chief of these being for relaxation purposes. But asides this, some are involved professionally, such as PES players, who are even signed to professional soccer teams.
The demand for more realistic games will be on the increase, and gamers need to have their meets met. Developers on the other hand are hampered by the lack of sufficient funds to bring their visions to reality.
Having a platform that takes care of the little details, and ensure that they can focus on creating, and also showcasing what they have to the world is vital.
This is where XAYA comes in.
XAYA is a decentralized multiplayer Decentralized Autonomous Universe (DAU) that creates an environment where users can trade and collaborate on.
What they are achieving is phenomenal, but XAYA's team is no stranger to innovative solutions in the gaming industry. In 2013, they created the HunterCoin, which was launched without much formality, and it did exceedingly well. By 2017, they reached a market capitalization of $6.3m. Also, they developed the Namecoin, which gave them additional experience. This ensures that they can be trusted to deliver when it matters seeing they know the in's and out's of the industries concerned.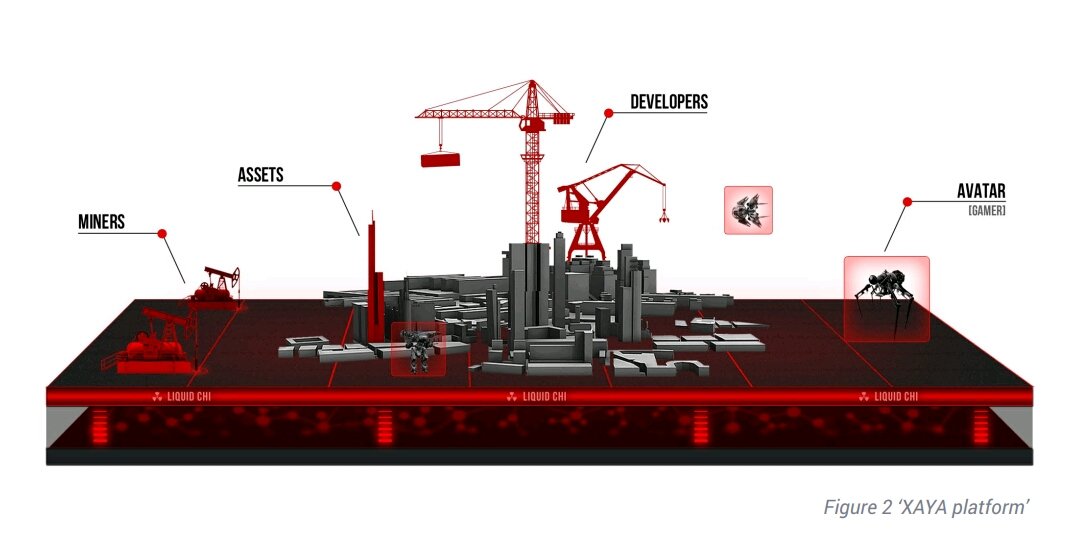 XAYA is focused on both the existing crypto and gaming markets. It also creates new opportunities, and opens doors for a whole new set of users.

GAMING
As we stated earlier, the gaming market was estimated to be a whopping $108.9B in 2017. Mobile gaming alone accounts for $35.3B and has a 22% YoY growth. With the lowering costs of computing platforms, this figure is expected to increase.
Irrespective of the categories games fall into (Premium and freemium), many of these games have a huge followership. World of Warcraft for instance, had about 12 million subscribers in 2017.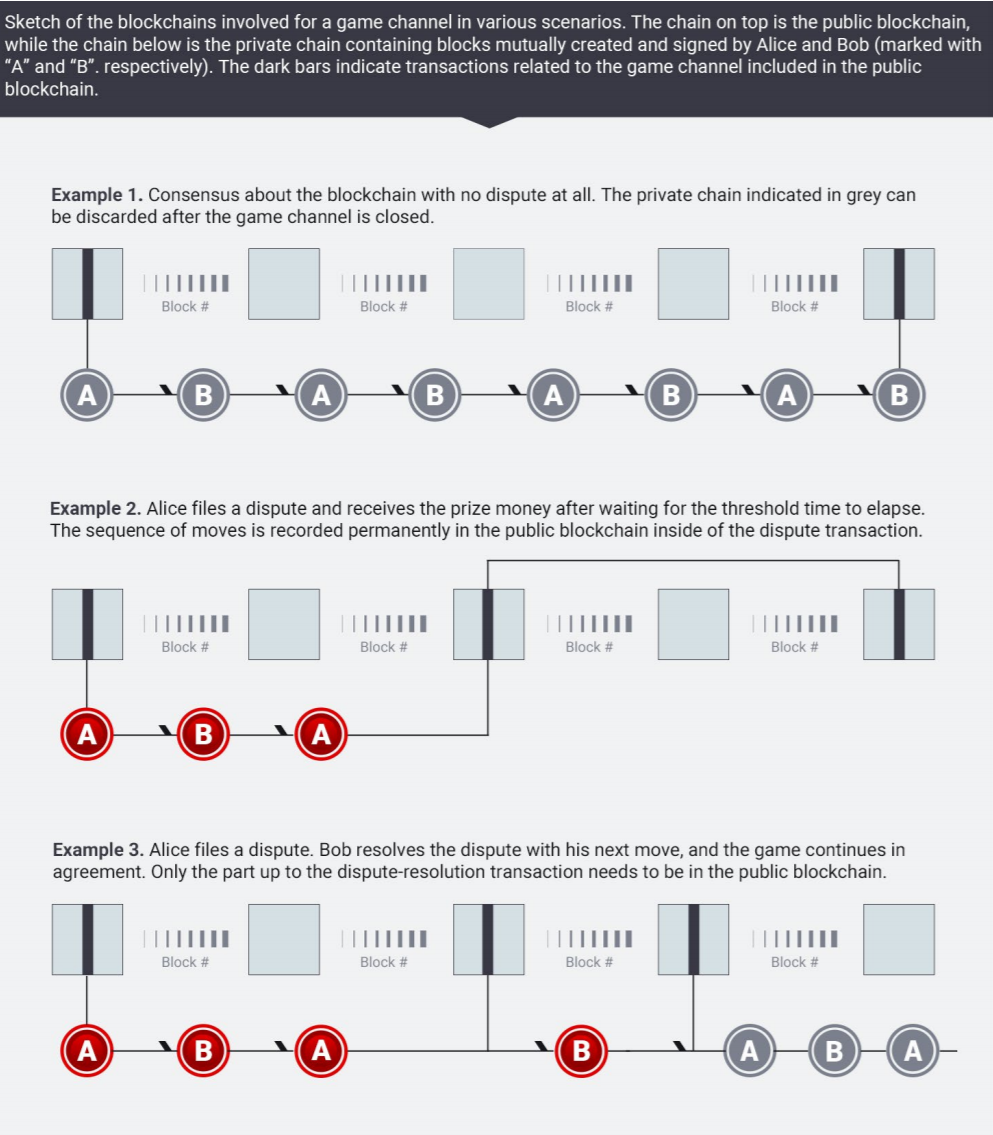 Freemium games are able to generate huge revenues from adverts, in-app purchases that give the user special advantages as well as special modes.

CRYPTOCURRENCY
In 2017, crypto capitalization was about $350B. Transactions worth billions are carried out each day. Cryptos acceptance is gradually growing globally and will continue to do so, especially when regulatory backing is gotten.
A lot of industries are looking to have a blockchain angle to their businesses especially in finance, medicine and tech.
The value of cryptos is essentially tied to the demand. When demand increases, so does the value.
Seeing XAYA is not only a virtual trading platform, but also a cryptocurrency and a gaming platform, its value will be on the rise as demand for its native token increases.
This will seem more likely than not, seeing XAYA ensures time is saved, and better solutions are created.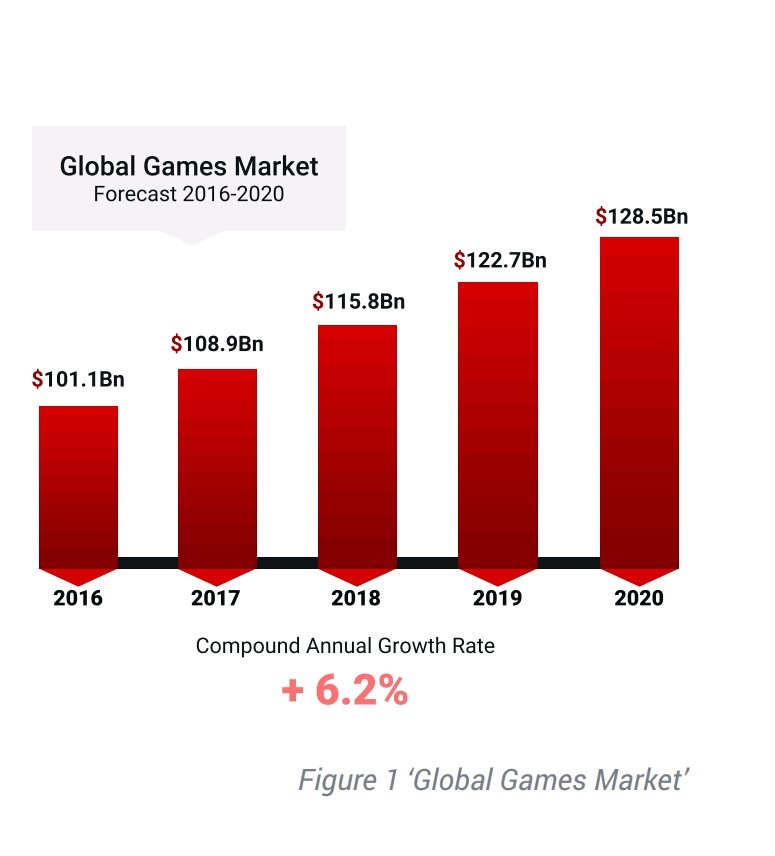 BENEFITS OF XAYA
TO GAMERS
Fair treatment of all
Stability and and reliable platform
Secure platform
Easy conversion of digital assets to real world assets.
Provision of a game launcher
Secure social networking
Human readable wallet and addresses
TO DEVELOPERS
Full, partial/non decentralized development environment.
Virtual assets creation
Pre-built libraries
Opportunity to build a cult-like following
Scalable multiplayer game development
Game templates that can be exported.
TO SUPPORTERS:
Access to new and emerging markets.
Stable cryptocurrency with worth its weight
New game genre creation.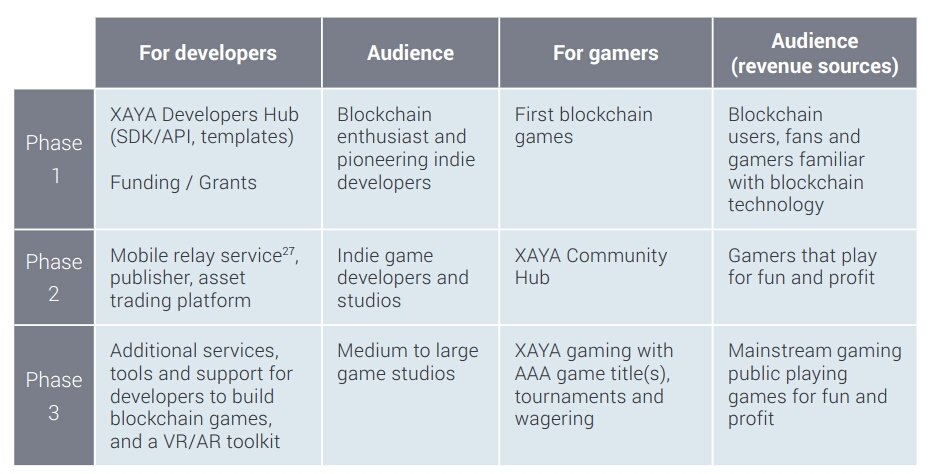 KEY TECHNOLOGIES
ATOMIC TRANSACTIONS
This ensures that trustless trading can be done on the platform.
GAME CHANNELS
This is an extension of the bitcoin payment channels. It can be used in games moves, with respect to multiplayers off-chain. This will aid in scaling up.
EPHEMERAL TIMESTAMPS
Mixing up the time-stamping property of the blockchain, amortized mining incentives, Merkle-ized hash commitments, and being fraud proof, XAYA was able to develop a new protocol to ensure that reoccurring transaction fees are handled efficiently, so that users are not billed twice.

TECHNICAL DETAILS
XAYA will make use of game accounts and in-game trading. Transactions need to be signed by both parties, to avoid a situation where funds are lost seeing there are more fraudulent transactions than legit ones.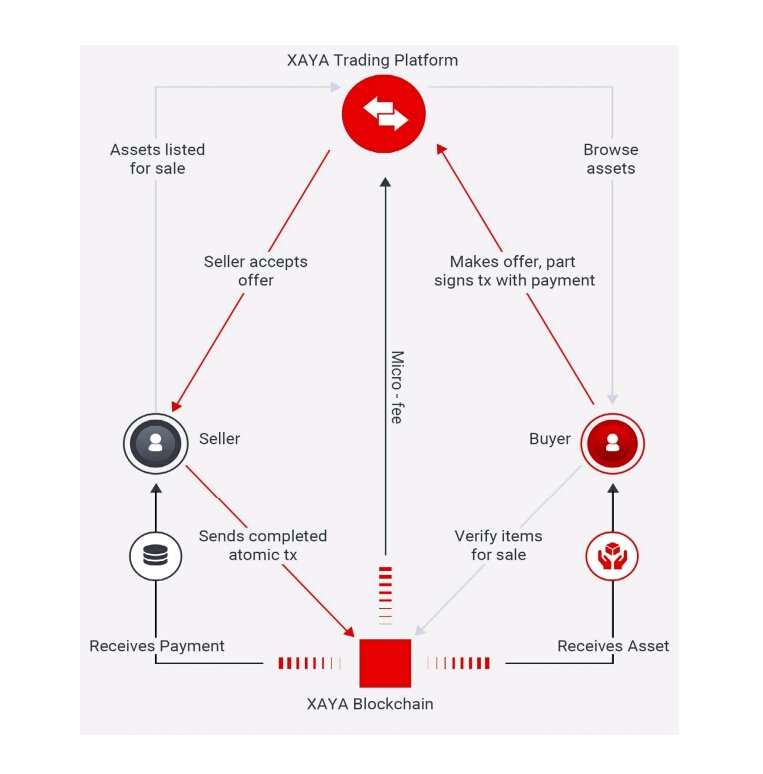 Every crypto can be seen as consensus about a global state, which any user modifies when transactions occur on the blockchain. The game state for games built on XAYA could be any global data that encodes the game entirely.

USE CASES
Jumping Jack is a game that involves buying game packs, where users can battle against each other to get virtual rewards. By buying power packs, users can get lucky and get rare cards. Cards are ranked, and each is of a different value.
Virtual prices won can then be traded on XAYA for real world value.
XAYA ensures that users are all treated fairly, and honest players will never be at a loss and they can play against each other in a trustless environment.
It also supports a host of game genres, such as sports, Real time strategy, Multiple Online Battle Arena (MOBA) and turn based games among others.



TOKEN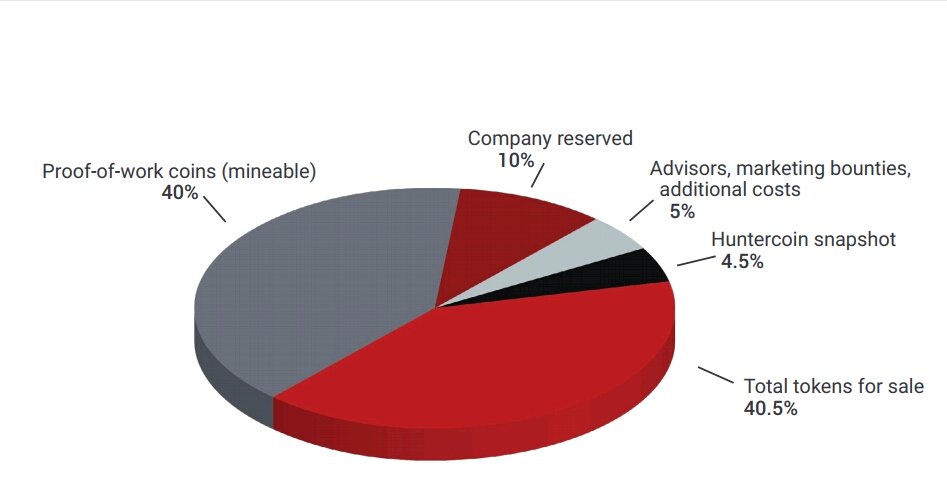 XAYA's main sale is currently on, and will be concluding on October 10, 2018.
Token is known as CHI. Every single user on the platform will need this to exchange value in one way or the other.

REVENUE GENERATION
Developers can generate revenue via a myriad of options, such as re-occurring payments, one time payments, special features payments, "levelling up" and via adverts.
XAYA will earn revenue via adverts, game and in-game sales, as well as charging micro-fees.

CONCLUSION
XAYA will change the gaming world in the sense that they will lower the bar and bring fairness. Developers around the world will be able to spend less creating solutions, and they will also be able to focus on their products, rather than being bothered by other distractions, such as servers.
They will also have the opportunity to showcase their games to a very wide pool of gamers from around the world.
When users feel secure-as well as their assets, they will be open to spending more time and funds on the platform. Being treated fairly, especially when it comes to dispute resolution ensures that they return.
XAYA having partnerships with Soccer Manger and Treat Fighter effectively ensures that hundreds of thousands of users are going to be brought to the platform, and this will ensure that everyone wins.
VR worlds that are fully autonomous are compatible with XAYA. This means that for an industry that is on the rise, it is a great opportunity for XAYA to grab a huge chunk of the market.


TEAM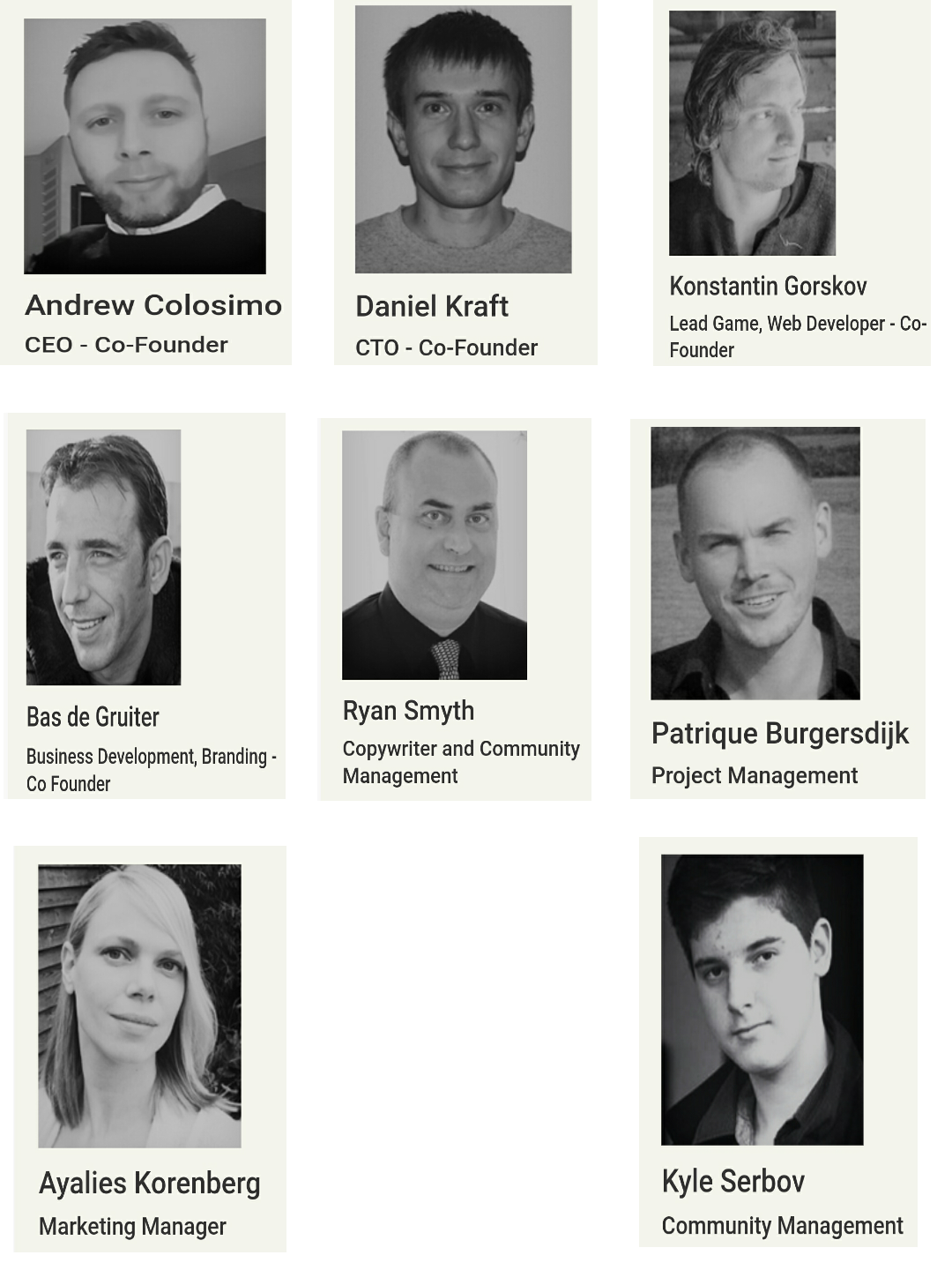 ROADMAP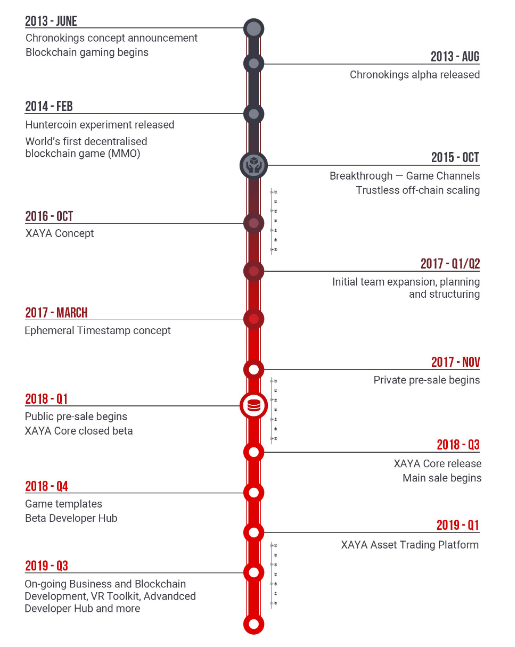 VIDEO

MORE INFORMATION & RESOURCES:
Xaya Website
Xaya WhitePaper
Xaya Medium
Xaya BitcoinTalk
Xaya Reddit
Xaya Facebook
Xaya Twitter
Xaya Linkedin
Entry to the originalworks contest covered here
Twitter link
https://twitter.com/SoliBayNG/status/1045954439931203585
xaya2018 xayatwitter