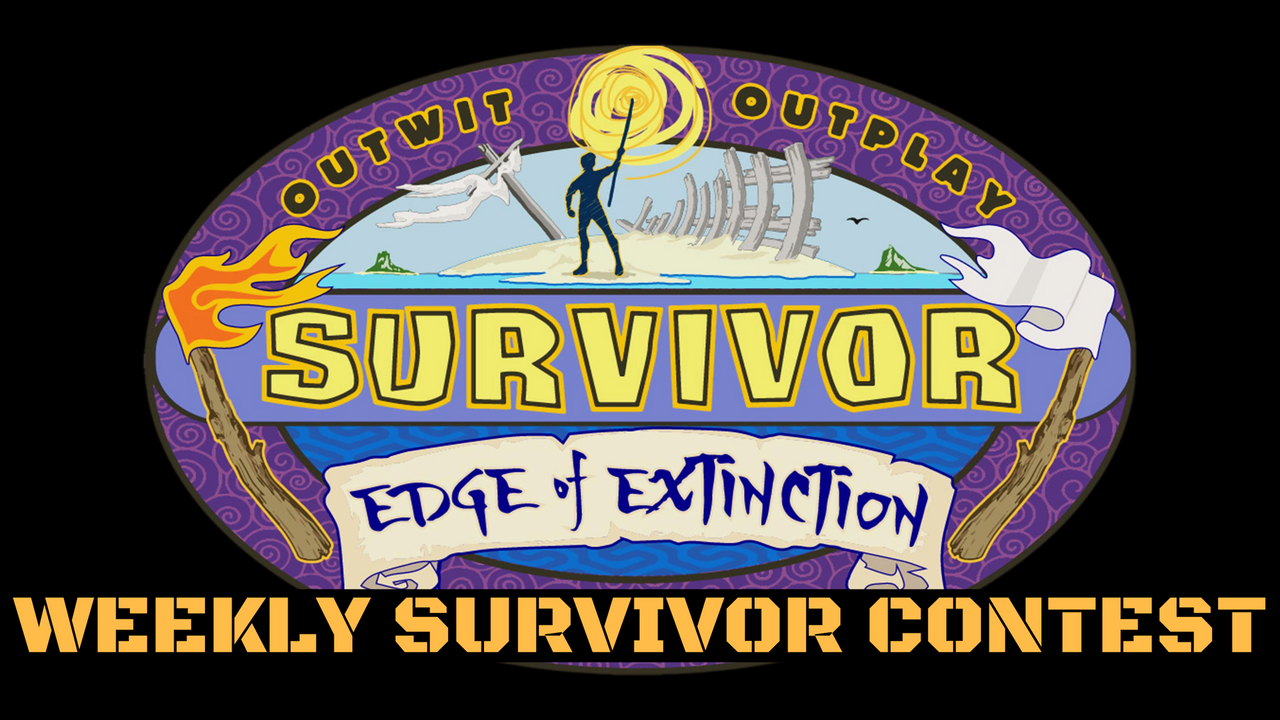 Source: CBS
Welcome to the Weekly Steemit Survivor Contest for Episode Five of Survivor - Edge of Extinction.
No Upvote, No Resteem, No Follow Required!
 
This post is an invitation to participate in the Weekly Steemit Survivor Contest which starts NOW!! See below for how you can participate!
CONTEST SUMMARY
Picking up where I left off last season, I'm running a limited amount of Weekly Steemit Survivor Contests based on the American reality show Survivor. Now in it's 38th season, this version of Survivor is themed "Edge of Extinction."
The object of the weekly contest?
Extremely simple!
You win if you guess who will be voted off the island next!
These fine people haven't been voted out yet*: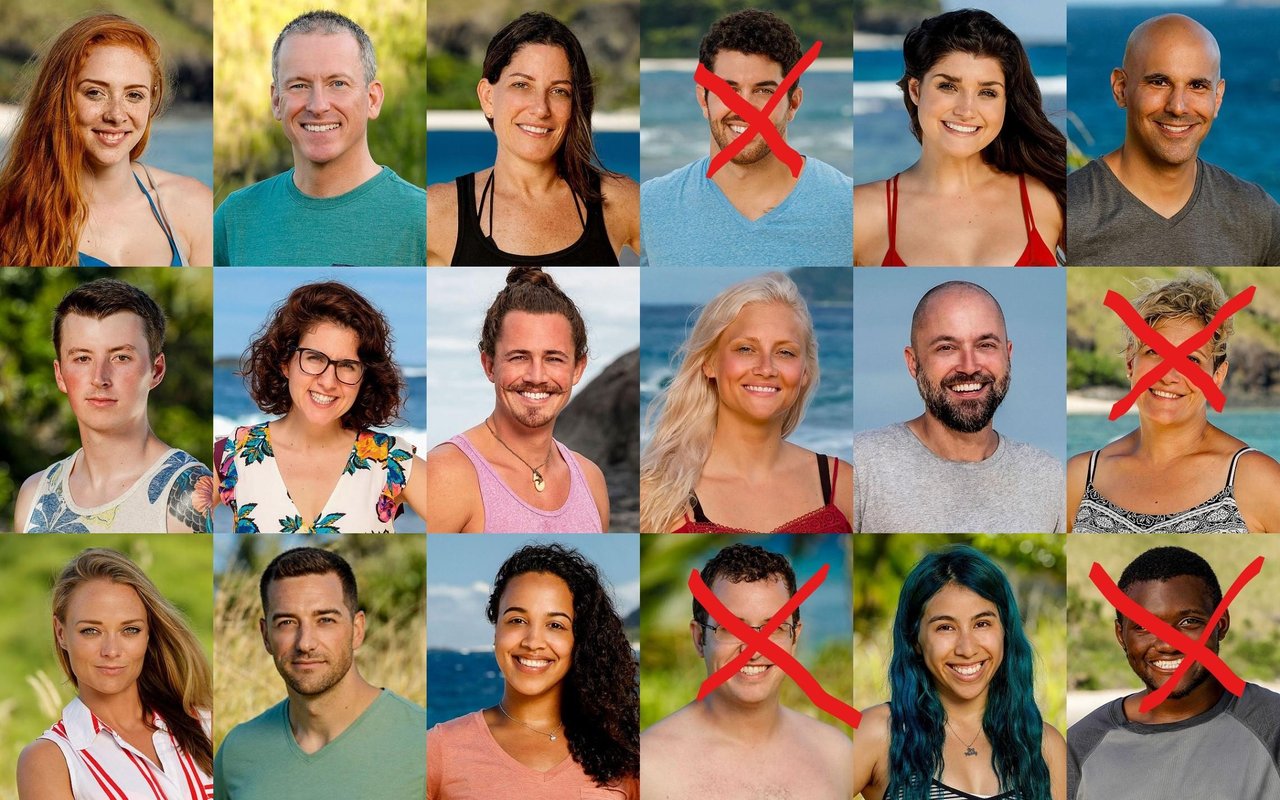 Photos: Timothy Kuratek/CBS Entertainment
First Row (l-r): Victoria Baamonde, Ron Clark, Julie Rosenberg, Lauren O'Connell, Dan "The Wardog" DaSilva
Second Row (l-r): Gavin Whitson, Aubry Bracco, Joe Anglim, Kelley Wentworth, David Wright
Third Row (l-r): Aurora McCreary, Eric Hafemann, Julia Carter, Wendy Diaz
* There is, however, a pretty huge twist this season. Once voted out, players are not out out. They have the option to go to The Edge of Extinction for a chance to get back in to the game. So don't give up hope if your favorite player is voted off, you may see him/her again.
HOW TO PARTICIPATE
Guess who will be voted out next on the coming episode of Survivor: Edge of Extinction from the list of the 14 remaining contestants above and leave your guess in the comments section of this post below by 8am EST on Wednesday March 20th.
There is no #2, that's it! If you guess correctly, you win!
Strategizing and trash talking other Steemian's choices highly encouraged.
PRIZES
The winner will receive (in order of importance):
Bragging rights immortalized forever on the blockchains
PLUS - Two Steem from contest sponsor @torrey.blog. Thank you @torrey.blog!
PLUS - the total amount of SBD generated from all contest posts until someone wins.
Additional prizes may be added if we pick up sponsorships along the way.
I'm continually looking for ways to increase the prize pool for this contest. If anyone has any ideas as the weeks go on, please let me know - I would love to give bigger prizes to the winners!
DEADLINE
Set in the Mamanuca Islands in Fiji, the next episode of Survivor Edge of Extinction will air 8pm on Wednesday, March 20th. So the deadline for this week's contest is:
8am EST on Wednesday March 20th.
 
At that point I will lock your choices. A winner announcement post will follow.
WHAT IFs
If more than one Survivor contestant is voted off on this episode, that means you have more than one chance to win!
If it's a medical evacuation I will treat it as if the person has been voted off.
If more than one Steemian guesses correctly, the Steem Prize will be evenly split.
In the case NO ONE correctly guesses this week, the Steem earned in this post will be saved up and added to the pool for the next Weekly Steemit Survivor Contest.
Survivor seasons can be unpredictable. In case of any unforeseen twist, I will do my best to produce a fair outcome.
THE TRIBE HAS SPOKEN
This contest is for fun and because @suitcasemama and I are huge Survivor fans. I don't expect the post payouts to be large, but I'll do everything I can think of to increase the pot!
Here are the Steemians who have participated in the Weekly Steemit Surivor contest or the 20 Steem Grand Prize Sole Survivor Contest (where Steemians choose the overall winner of the Season) in the past:
@vida-blanca, @rufusfirefly, @sardonic, @robertoueti, @celinavisaez, @rentmoney, @the-witty-waiter, @trisquelwhare, @annycor, @gabrielatravels, @suitcasemama, @fronttowardenemy, @doctorcrypto, @happyme, @steven-patrick, @dfinney, @bidesign, @torrey.blog, @lilkeszi, @laxmanmah, @stever82, @o07, @chetnaag, @ahmanik, @cyrus33, @mustang88, @richatvns, @payoutbot, @arslan786, @zappa100, @steeminati, @balticbadger, @darthgexe, @mediawizards, @dbooster, @pbock, @knowledge-seeker, @schachoberhessen, @schach, @aussieninja, @summertooth, @deceth, @travoved, and @oadissin.
Who is the next to be voted out? I invite you all to make your guess in the comment section below!
---
Enjoy this post? Learn more about me here:
Allow Me to Introduce Myself! | Husband / Father / Humanitarian / Traveler / Expat Abroad

Follow @eoj and check out my recent posts:
I'm also running a super nerdy Top Ten Cryptocurrency Experiement for 2018 over at my @starthere account. Check it out if you're into that sort of thing...
---