Steem Monsters Card Giveaway #6
December 3rd, 2018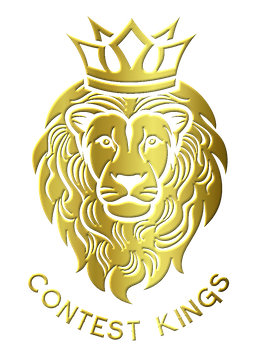 > > > MONSTROUS MONDAY GIVEWAY < < <
As a proud member of the Contest Kings (@contestkings) Steem Monsters guild, I'm happy to give away cards to help grow the Steem Monsters community!
Up for grabs is a rare card, Twisted Jester, of the Death splinter: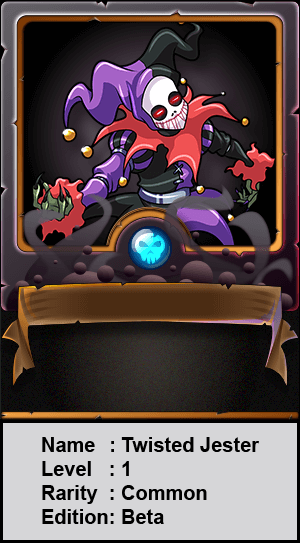 How do I win?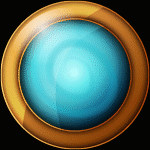 I would like to get to know you all a bit better, and at the same time, you can learn a little about me! Since I'm giving away a Death splinter card... let's talk about their nemesis - Life splinter. Which Life splinter card do you think is my favourite? For an additional chance to win, why not share with me what your favourite Life splinter card is!

Are there any rules?
There are no rules!

As a sanctioned @contestkings contest, you are not required to Follow, Resteem, or Upvote. However, I do ask that you keep it to just 1 entry please. You can reply or comment to other participants, but no funny business!

How will the winner be chosen?
I will select the winner based on who correctly guessed my favourite Life splinter card. The answer might even be your favourite Life splinter card - which you did share with me, right??? The Twisted Jester card will then be sent to the winner, once this post pays out - you have ~7 days! Oh, and there can be multiple winners for this contest 😃
 
If there is no winner, I'll add this card to the next giveaway!

Want to WIN MORE Steem Monster Cards!
Enter My Other Contest(s)!
Steem Monsters Card Giveaway #5 - The one about the seasons
Beta Booster Pack Giveaway - The one about picking a number

Want to join the Contest Kings discord family?
Use: https://discord.gg/SMSNk7w to connect with our crew.
 
BIG THANKS to @o07, @dkid14 and @shoemanchu for putting together the ContestKings guild and being awesome Steemians! 😃