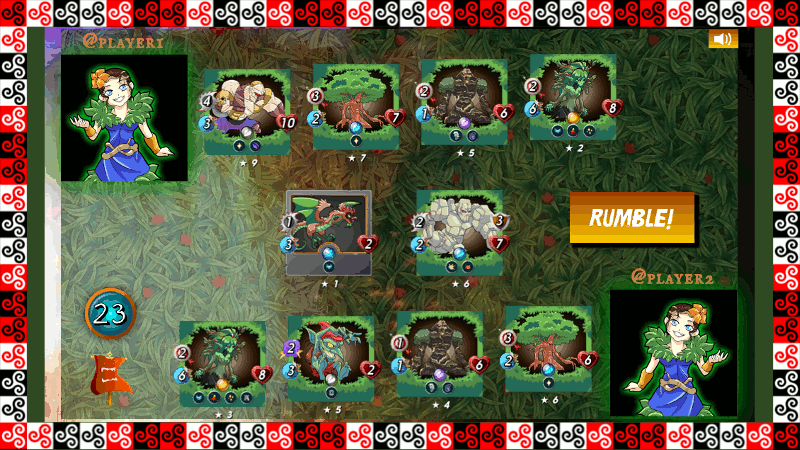 Here are the results of my second competition for the #ContestKings 🦁 #SteemMonsters guild. The original post of the competition itself can be found here. This contest asked the entrants to analyze a SteemMonsters battle match up, and determine who would win, and how many Monsters would be left alive on the battlefield at the end. We had 11 entries, and there was one prize to be awarded.
Unfortunately there were no correct entries this time around, so I'm keeping hold of the prize, the

lpha Edition

Divine Healer

Level 4 (ID: G-RB4Z8V344W) card. The answer to the question was that Player 2  won that battle, with all five  monsters remaining on the battlefield! I just about fell out of my tree when I saw the result myself, so I'm not surprised that nobody guess it correctly!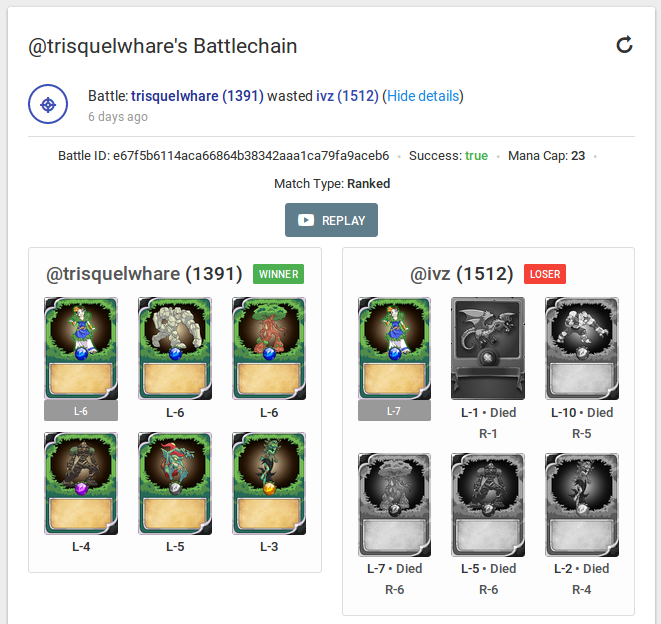 This particular battle was between myself and @ivz, and was played under the

Standard Ruleset with a

Mana Cap of 23. The battle itself can be found here. Thanks everyone who entered this competition, for my second #ContestKings 🦁 contest, I think it went really well. I look forward to running another one soon.










(NOTE: This post is best viewed using SteemPeak.com)