Thank you to the Steemit Inc team for motivating Steem users to write great content. Steemit's Day 14 initiative is providing projects with up to 100% upvote who are currently holding a contest. Contests create a fun environment for the community and Hashkings is all about fun!
Hashkings Pollen Giveaway
Pollen is the rarest asset in Hashkings and is used to make create new seeds. Male cannabis plants are the only ones which can produce pollen and not every plant is male. Pollen is also not currently available for sale in-game so it is very hard to come by. At the moment the only way to get pollen is to contact another user in our discord server. So this is a rare opportunity for users to acquire pollen.
Feel the need to grow hybrids? Will you be the first one to grow white widow or OG Kush? You're gonna need pollen to accomplish this.
During these contest we will be giving away 4 pollen of varying strains for 7 days.
Day 1 - Hindu Kush
Day 2 - Chocolate Thai
Day 3 - Mazar i Shariff
Day 4 - Colombian Gold
Day 5 - Lambs Breath
Day 6 - Durban Poison
Day 7 - Steem OG   <----- Very Rare Specialty Seed created by @jonyoudyer

Contest Rules
For the next 7 days I will write a post outlining different aspects of Hashkings such as how in-game breeding works or one like our last post and I will need you to complete some simple tasks.
In order to be eligible for the daily prize you must complete the following:
Write a meaningful comment on the Daily Post.
Resteem Daily Post
Tweet about the Hashkings daily contest (optional)

Bonus

Write a post about anything Cannabis. This post can be about a smoking experience, your favorite pipe, your favorite strain, a strain you hate or a some advice on how to grow Cannabis. All Cannabis related content is eligible for the bonus as long you you complete the above 2 requirements first! Every bonus entry will receive 2 Seeds, 1 Pollen and 1 Bud. We will also re-steem your post and share it with our cannabis friends @canna-curate.
This contest begins tomorrow, good luck!
---
---

---
---
---
Brave is a free and open-source web browser developed by Brave Software, Inc. based on the Chromium web browser. The browser blocks ads and website trackers, and provides a way for users to send cryptocurrency contributions in the form of Basic Attention Tokens to websites and content creators.

-- wikipedia
Brave also allows you to tip your favorite Brave Verfied Publishers websites like Hashkings! Look for the triangle with the check mark, if you see it then the website is verified.

---
Funding
---
---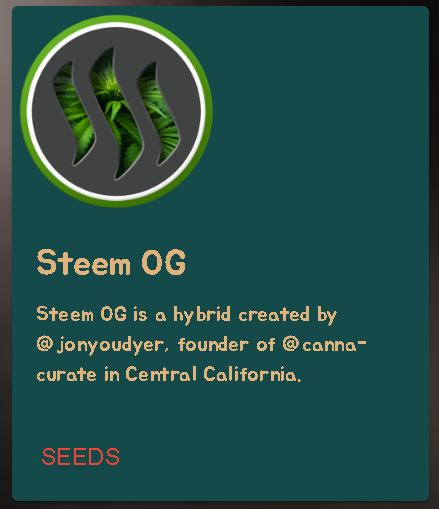 Remember to pick up a limited STEEM OG seed from our Seed Market while they last!
---
---
---
This dream of mine is continuously evolving and Hashkings will become more beautiful as we get art. If you know any artists please send them my way! Thank you so much for your support and enjoy your STEEM Cannabis Grow!
---
Hashkings is independently funded. If you would like to donate please send to @qwoyn-fund
---
Read what our farmers have to say here and please don't hesitate to reach out in the comments below!
@vcdragon was kind enough to make a video tutorial for Hashkings. Please check it out on youtube.
---
---
Community Showcase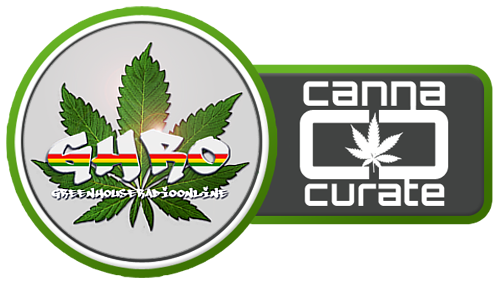 @greenhouseradio aka GHRO can now be found in the canna-curate discord 24/7 in the voice chat. GHRO in association with @canna-curate are also the home of Fried Radio, the official Hashkings podcast! Join the canna-curate discord and give us a listen.
---
---
Hashkings is an official Dutch Passion Affiliate. Visit this link to get fantastic deals on world class cannabis strains.
---
---
---
---
Previous Posts
Male and Female Plants
Hashkings weekly update 4-11-2020
Hashkings Witness and our commmitment to STEEM
How to set up a witness with Steem-in-the-Box
Hashkings Seeks Funding
Seeds and Pollen and Buds, oh my!
How to get started with Hashkings
Hashkings Update - Steem OG strain and pollen
Sexing and User Requests
Rare Plots and Subdivisions
A Quick look at Hashkings NFTs (Seeds)
Use STEEM Keychain and get plots
Upgrade and Transition Period
NFT Update Coming
Join the Hashkings Team
Hashkings Overview and Update 1-29-2020
Hashkings Market Update
Hashkings Economic Growth
Mobile Update and Hashkings Christmas Gifts
Hashkings Upgrade
A Hashkings Overview
Introducing Hashkings Curation Trail

---
---