DELICIOUS MALLORCAN RICE MARINERA
One of my greatest passions is cooking, so I wanted to treat my family with this delicious recipe, one of my favorites.
Ingredients.
1 kg of squid
½ Kg of scallops
2 kg of different crustaceans
½ kg of fish cut into cubes
6 crabs
6 cups fish stock
3 onions, 12 peppers, 1 small red pepper, 6 cloves of garlic, chives, leek, parsley.
3 cups rice
Saffron
Oil, salt, pepper to taste
Preparation:
Molluscs and shellfish are washed very well, the squid are crushed into rings, becomes a broth with fish that put green onion and leek; When you're ready it is strain and reserve.
Chop onions, peppers, paprika, stalk scallion, Leek in small cubes and crushed garlic.
In a pot is put to heat the oil over medium heat, will fry the spices until onion is transparent.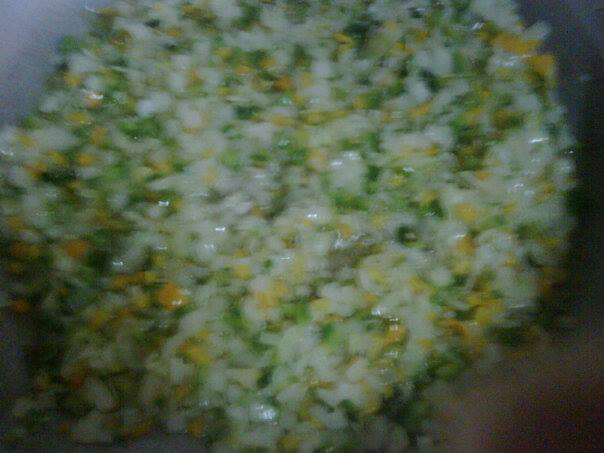 Add squid, scallops and other shellfish, fish cubes, are salpimientan, stirring constantly about 20 minutes until the squid is pink.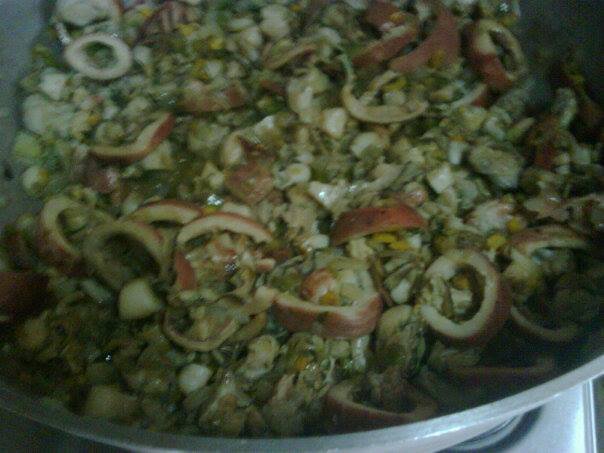 He is added together with the Saffron rice stirring for a few minutes, add the fish stock and rectifying the salt and pepper, when it starts to boil placed you the crabs.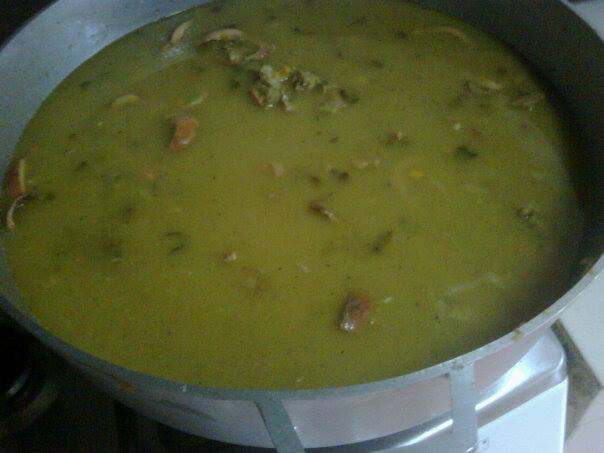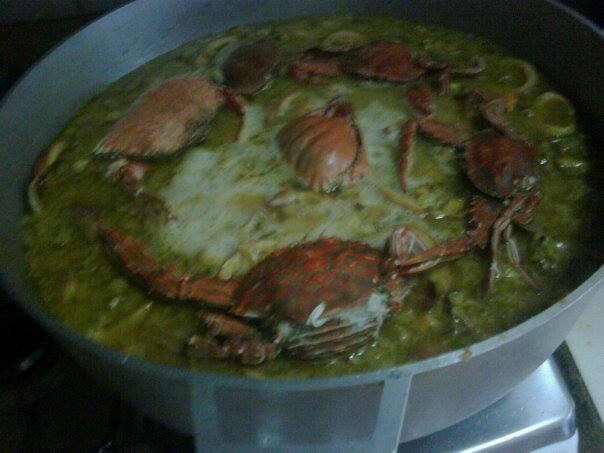 It is lid and cooking over low heat until dry.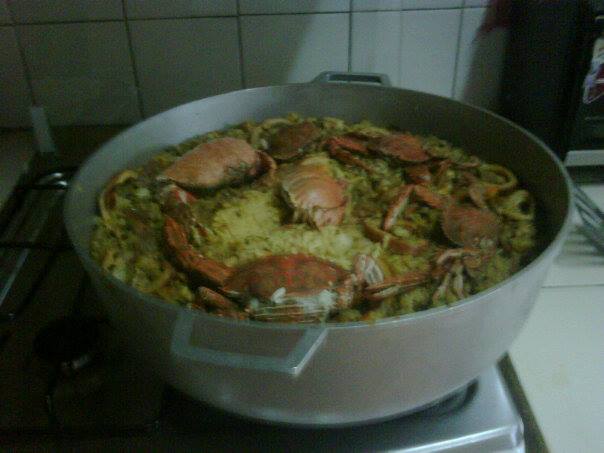 Ready to enjoy this delicious dish