Hello friends. Today I have tried cooking for the first time before that I have cooked but with the help of my friends.
Today we have planed to cook capcicum curry with tomato and potato curry. Waiting for my friends to eat first then I will eat 😝.
I think cooking is one of the great art
I have seen many small shops and big restaurants but I have seen more customers in some small shops than bigger restaurant because of the quality and taste of food
I think every one need to learn cooking because if we go to some new place where you can't find food of your style . Every state in India has different variety of food style.
All 29 states of India has different styles.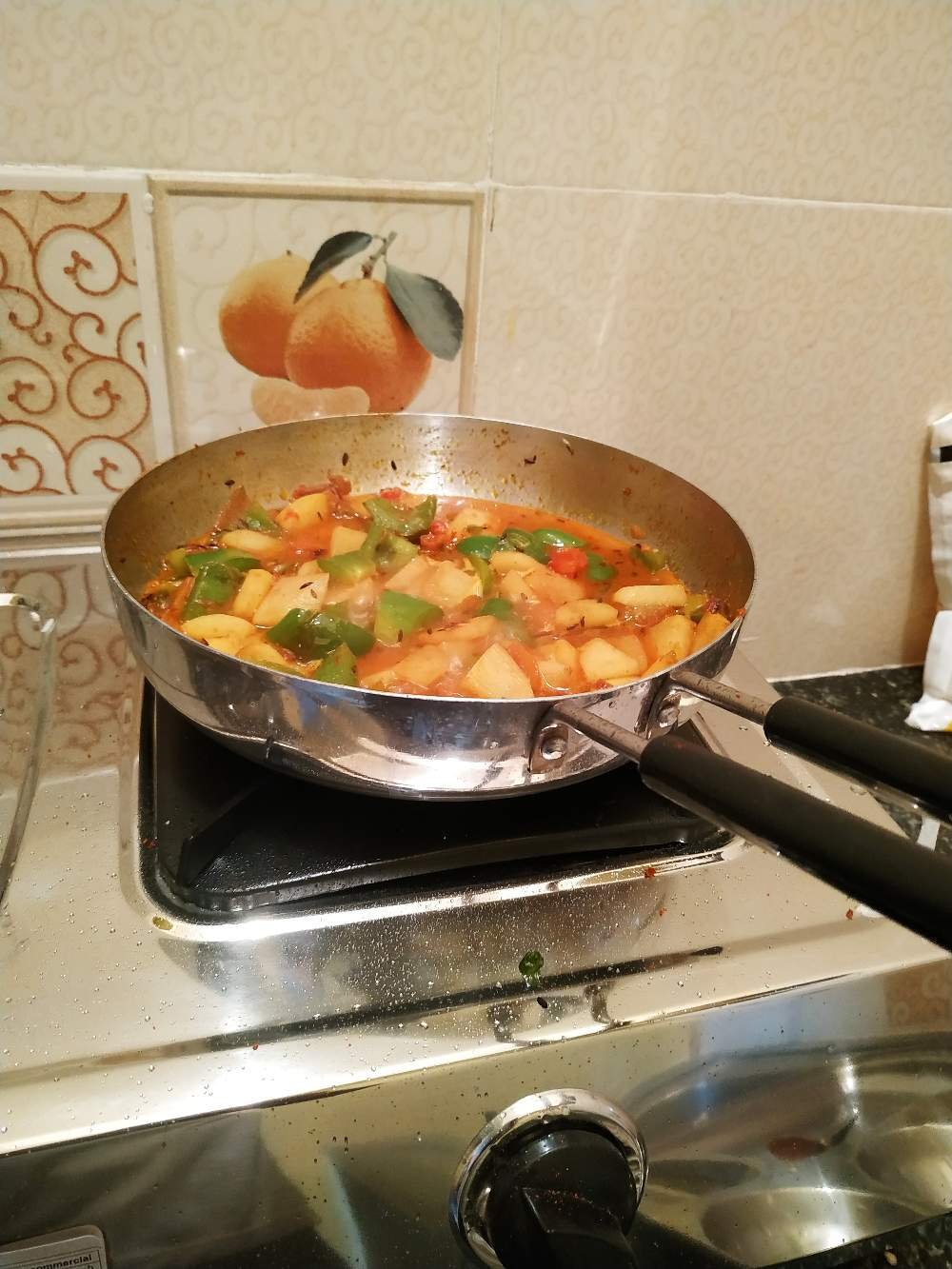 Posted using Partiko Android